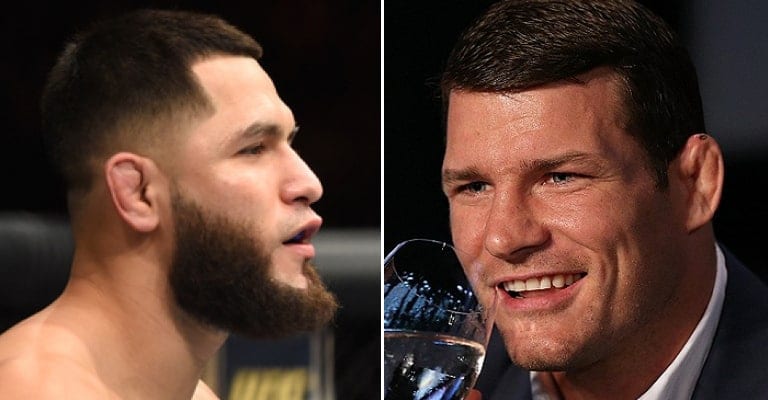 With rival Luke Rockhold calling middleweight champion Michael Bisping's title reign 'the worst in UFC history' last night, 'The Count's' scope of annoyance has now spread to the top of the UFC welterweight division as well.
No. 4-ranked welterweight Jorge Masvidal, who will face former title contender Stephen 'Wonderboy' Thompson at Nov. 4's UFC 217, where Bisping takes on returning legend Georges St-Pierre in the main event, recently told a head-scratching story to Submission Radio (via MMA Mania) that involved a drunken 'Count' and the UFC brass.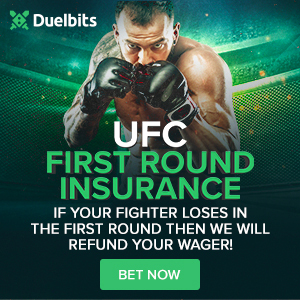 Needless to say, it has Bisping at the top of Masvidal's list of 'hoes to slap' after Masvidal attempted to incite more of a faceoff but was met with only a dude-bro type response from 'The Count':
"Bitchping Michael, whatever. I just think that's the number one hoe I gotta slap, man. You know, that dude is a child. I've seen him in Vegas, the first time I've seen him actually in all of my life, and it was after he said all types of craziness on social media and telling me something (like) 'if he ever saw me.'

"So, I happened to be walking out of my hotel elevator and he's getting out of a cab stumbling drunk, and this is like eight in the morning, and I see him and I just start staring at him and we were in the same line of path trajectory. He went completely the other side and just not focused on me, didn't look at me, nothing. I look at him and I go, 'Bisping, what's up?'

"And I raise my hands up to see what his thought process is, what he's thinking. And the whole UFC PR was in there and they was dying laughing because he threw up the cowabunga sign, just walked away and got in the elevator. And since then I knew he was a little hoe. I already knew before, but that like extra clarified it for me."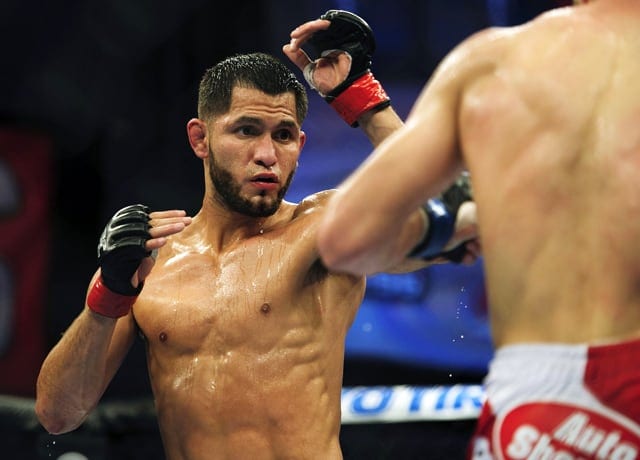 Much of the criticism directed at Bisping has been based on his seeming willingness to avoid fighting the top contenders in the deeply talented middleweight division, fighters like Yoel Romero and Ronaldo "Jacare" Souza whom Robert Whittaker knocked off before getting injured himself, leaving Bisping with a clear shot at his coveted monster payday with 'GSP."
But Masvidal's beef is much more simple in that he was just trying to clear up an alleged social media beef with the drunken Bisping, only to be brushed off with a 'cowabunga' sign.
While it's not a fight that's likely to happen anytime soon – especially with Bisping teasing retirement after UFC 217 – 'The Count' still stands high on 'Gamebred's' list of hoes to slap. Or something.
For now, both men have two extremely talented challenges to focus on when the UFC returns to Madison Square Garden for their awaited pay-per-view on Nov. 4.