Jordan Leavitt still receiving hate messages following Paddy Pimblett loss: 'It was an arena full of degenerates'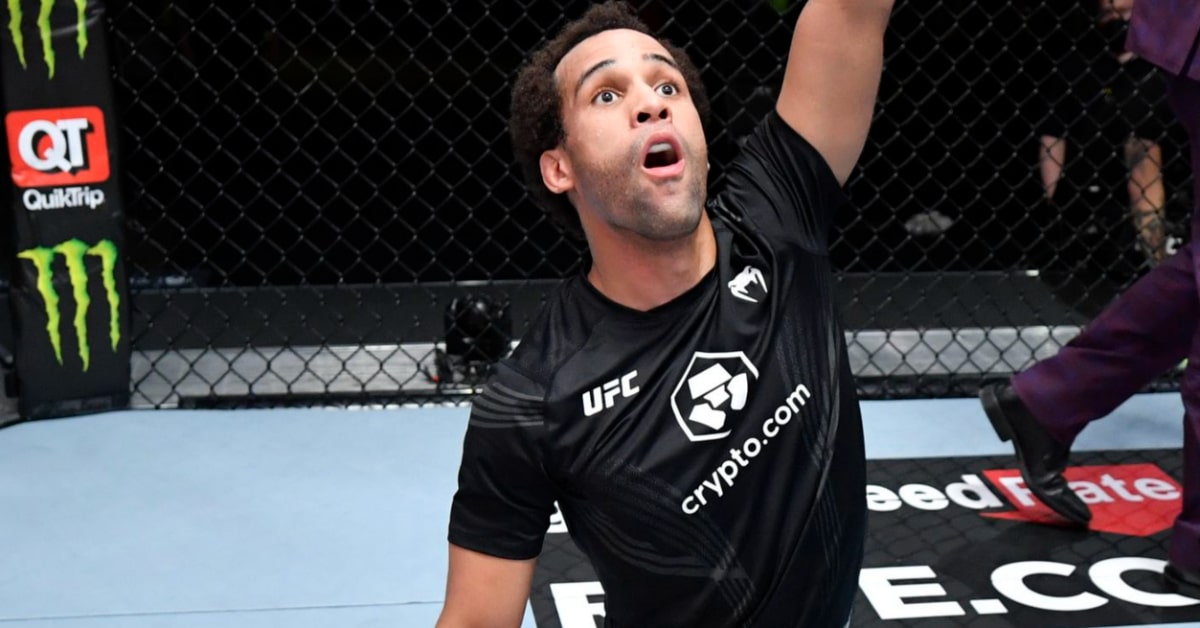 Over seven months removed from his UFC London submission loss to polarizing lightweight contender, Paddy Pimblett, Syndicate MMA challenger, Jordan Leavitt has revealed he is still receiving hateful and abusive messages from fans of the Liverpool native, labelling the entire attendance at the O2 Arena in July as "degenerates".
Leavitt, who slumped to 10-2 as a professional with his eventual third round rear-naked choke submission loss to former Cage Warriors featherweight champion Pimblett, is slated to return at UFC Vegas 70 next weekend against Victor Martinez. 
Prior to his submission loss to the outspoken Liverpool native, Leavitt had landed consecutive wins over both Matt Sayles, and Trey Ogden, having previously landed a slam KO win over Matt Wiman in his UFC debut. 
Jordan Leavitt reveals he is still receiving hate messages following his loss to Paddy Pimblett
Set to make his return against Martinez before the close of this month, Leavitt reflected on the media and fan response from his loss to Pimblett last summer, explaining how he still receives trolling and hateful messages from the latter.
"London sucks," Jordan Leavitt told LowKick MMA reporter, Alex Behunin. "I'm never leaving the country (United States) again, America is the greatest country in the damn world. Throughout all of history – I don't need to visit anywhere else to know that for truth. But, I'm kind of, you know – I'm really annoyed that I lost, I'm still embarrassed. I still have Paddy (Pimblett) fans that message crap to me. And I know if I block them – if I show them that they won, so I can't block them, they're never going to go away, and I hate you, I hate you so much."
"… I'm annoyed by the loss, I learned a lot," Jordan Leavitt explained. "But I'm never going to fight in front of a crowd as hostile as that. And in conclusion, people who get drunk like that before 9pm are degenerates. It was an entire arena of degenerates." 
"I learned a lot of that part of the fight game – about the social media game, the journalism game, the interview game," Jordan Leavitt explained. "I'm jaded – I'm a little jaded. And I gotta highlight this kids, so you care about me again. And only my boy Alex cares."
In his sole other professional loss, Leavitt suffered a defeat against Peruvian grappler, Claudio Puelles – and has managed to land an impressive six separate career submission victories.