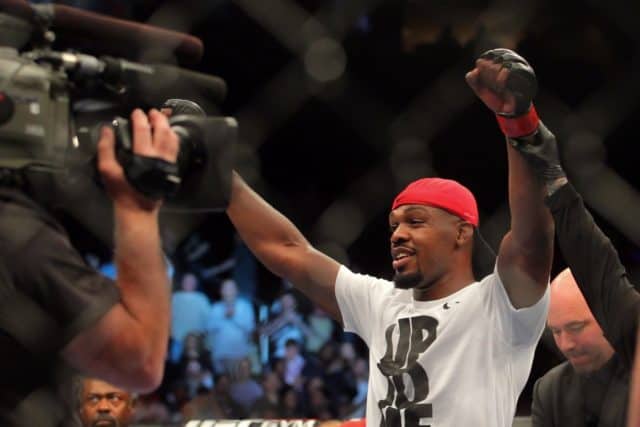 Former UFC light heavyweight champion Jon Jones is roaming outside of the UFC due to his legal troubles and is a constant topic that is brought up when talking about not only the UFC light heavyweight division but its title. That includes current champion, Daniel Cormier.
Jones posted a series of tweets after UFC 192 but deleted them. Now, Jones is at it again.
He posted this on Twitter:
"I'm gonna show you how great I am."
I'm gonna show you how great I am

— Jon Bones Jones (@JonnyBones) October 10, 2015
As reported earlier on the site, Jones was alleged to be involved in a hit and run car accident back in April of this year. A crime that resulted in the UFC stripping him of the light heavyweight title and suspending him indefinitely. In September Jones plead guilty to one felony count of leaving the scene of a crash, which resulted in Jones being convicted of a 4th-degree felony. He will have supervised probation for up to 18 months. The judge ordered Jones to make 72 appearances as part of his probation.
There's still no word on when Jones may return to the UFC, but it's expected to be once his legal issues are cleared up.
Who do you want Jones to fight when he returns to the sport? Let us known in the comment area below.