The Octagon has long been deemed as the ultimate proving ground for mixed martial artists, and the upcoming UFC 197 event which is slated for this Saturday (April 23, 2016) will serve as no different.
The UFC has stacked the deck with this event, as it's set to be headlined by back to back title fights with all eyes obviously landing on the highly anticipated return of reigning pound-for-pound king and former light heavyweight champion Jon "Bones" Jones, a man who's spent the last year and a half on the sidelines dealing with legal issues.
After being involved in a hit and run accident last April in his home of New Mexico, "Bones" was arrested on felony charges and stripped of his long-held 205 pound strap.
Although he won't get the chance to recapture his title against his arch nemesis and former champion Daniel Cormier like he was scheduled to, Jones will get the chance to claim an interim title against No. 6-ranked Ovince St. Preux.
With that being said, let's take a look at Jones and five other fighters in desperate need of a win at UFC 197: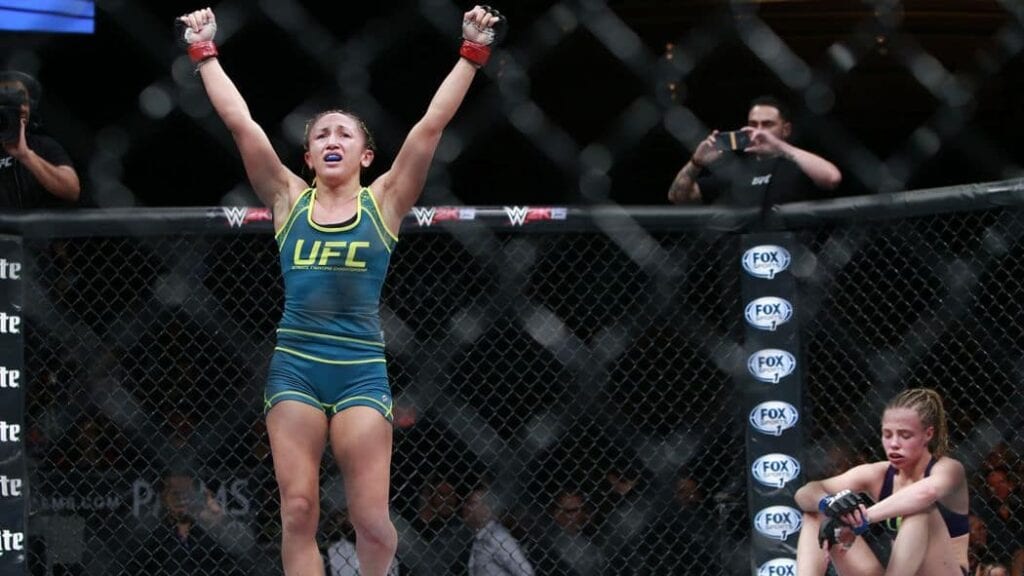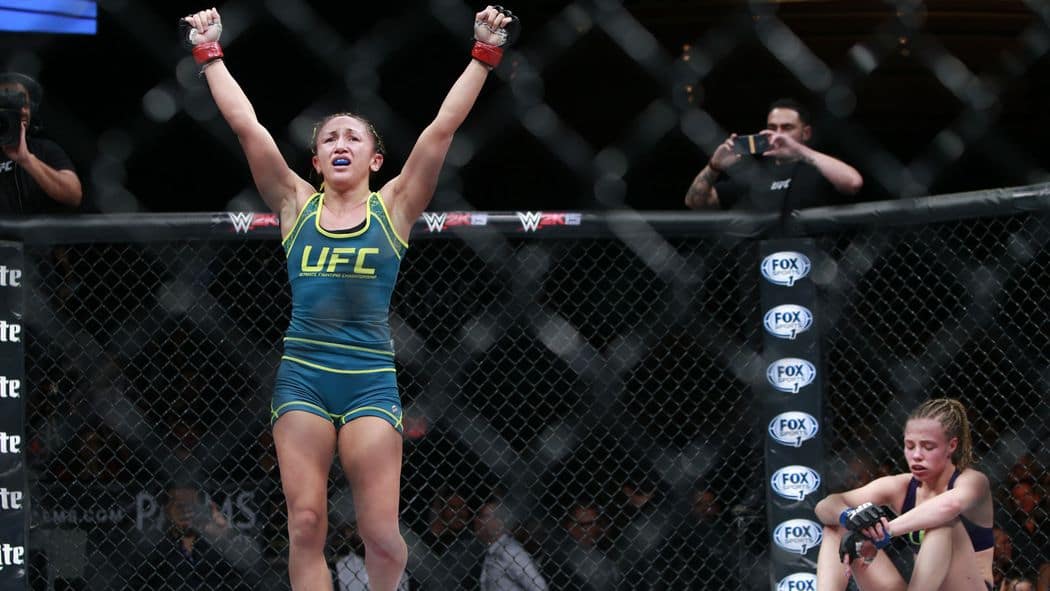 Carla Esparza
Carla "Cookie Monster" Esparza, a strong wrestler, was the victor of The Ultimate Fighter (TUF): 20, impressively submitting Rose Namajunas in the finale to become the inaugural UFC women's strawweight champion back in 2014.
The future appeared to be bright for Esparza, who had become the champion of a brand new division with a plethora of challengers waiting for her.
Her title reign was short lived, however, as she was battered and beaten by current champion Joanna Jedrzeczyk in March 2015, losing the strap before having ever defended it.
"Cookie Monster" hasn't competed since despite still being ranked No. 2 amongst the strawweight competitors, making her UFC 197 bout with Julianna Lima crucial.
Esparza will need a victory to prove that her title reign wasn't a fluke, and that she does indeed stand along with the division's elite.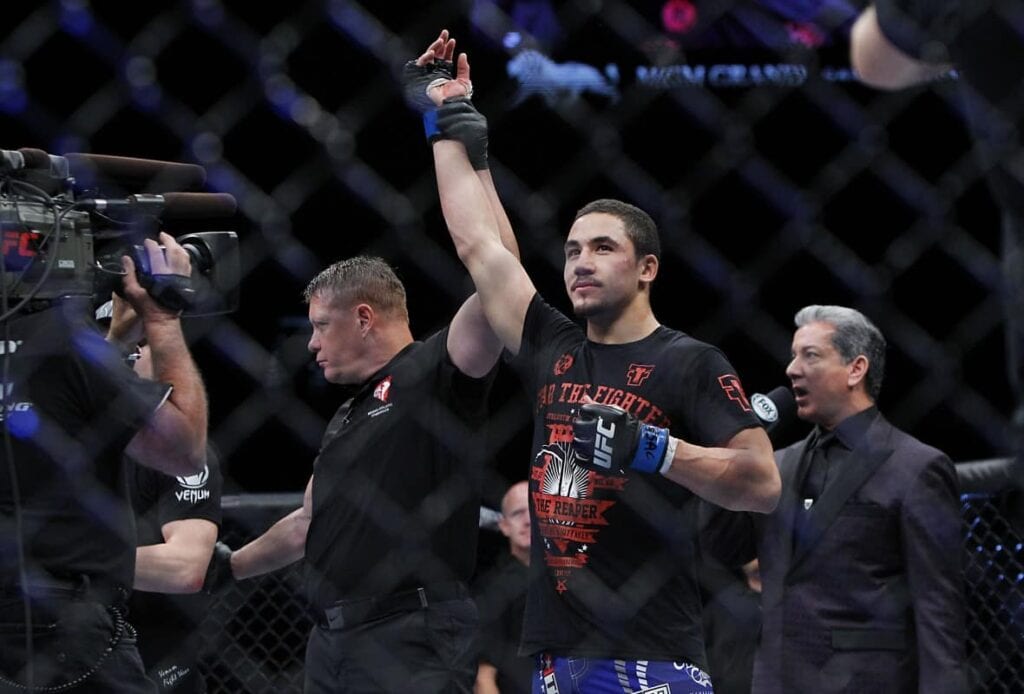 Robert Whittaker
The 185 pound division appears to be quite top heavy with legitimate contenders and crafty veterans, but the amount of middleweight prospects isn't currently overwhelming.
25 year old Robert Whittaker, however, has established himself as a potential future threat in the division, winning four straight UFC bouts with two of those victories coming by way of T/KO.
Due to his recent streak, the Australian currently ranks at No. 8 in the division.
Taking on Brazilian Rafael Natal this weekend, Whittaker will meet another surging contender on a four fight win streak.
Natal, a veteran of the sport, should provide a solid test for his younger opponent, and Whittaker will need a win to continue his quest up the middleweight rankings.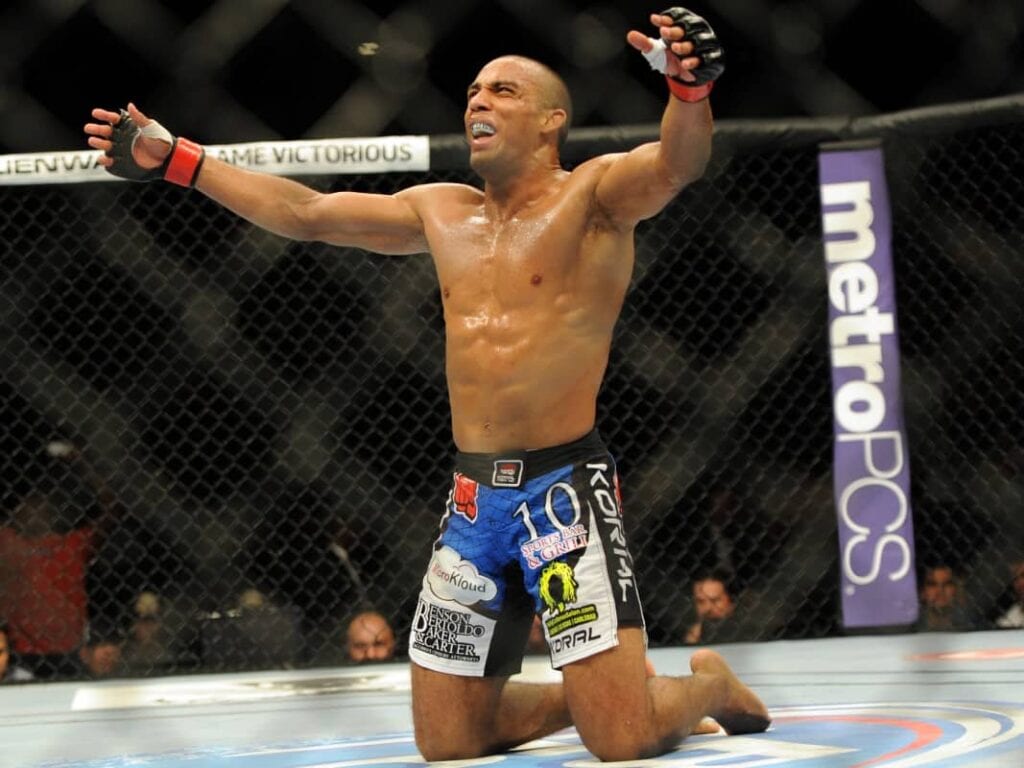 Edson Barboza
Edson "Junior" Barboza, a Muay Thai practitioner with deadly kicks, has long been considered to be one of the most dangerous strikers in the UFC's 155 pound division.
With that being said, he's always seemed to have trouble getting over the hump, and securing that one key win over a top contender. That along with the fact that he's coming off of a loss to the surging Tony Ferguson lands him on this list.
At UFC 197, Barboza will get a golden opportunity when he meets former champion and highly ranked Anthony "Showtime" Pettis.
Although he's struggled as of late, Pettis is still considered to be one of the best lightweights in the world, and a win is crucial for Barboza's dwindling title hopes.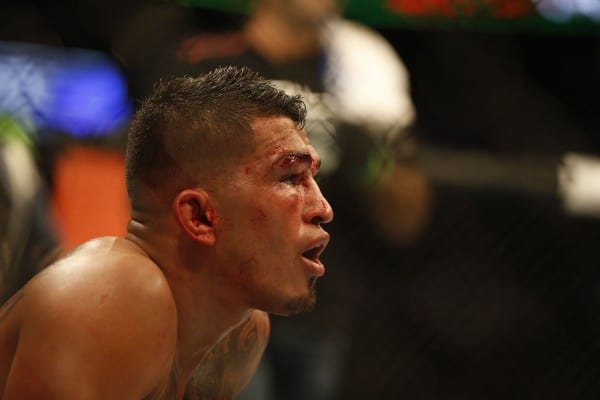 Anthony Pettis
Despite his name value, star power, and championship past, "Showtime" is also in desperate need of a victory this weekend.
After dealing with a multitude of injuries, Pettis returned in March 2015 to put his title on the line against Rafael dos Anjos. Somewhat shockingly, dos Anjos came out firing, battering and bloodying "Showtime" over the course of five rounds.
The former champion then attempted to bounce back last January against former Bellator champion Eddie Alvarez, but Pettis was once again controlled for the majority of the bout, losing a lackluster decision.
While it seemed at one point that he had the world in the palm of his hands, Pettis is now on the verge of losing three straight bouts, something that would seriously damage his divisional placing.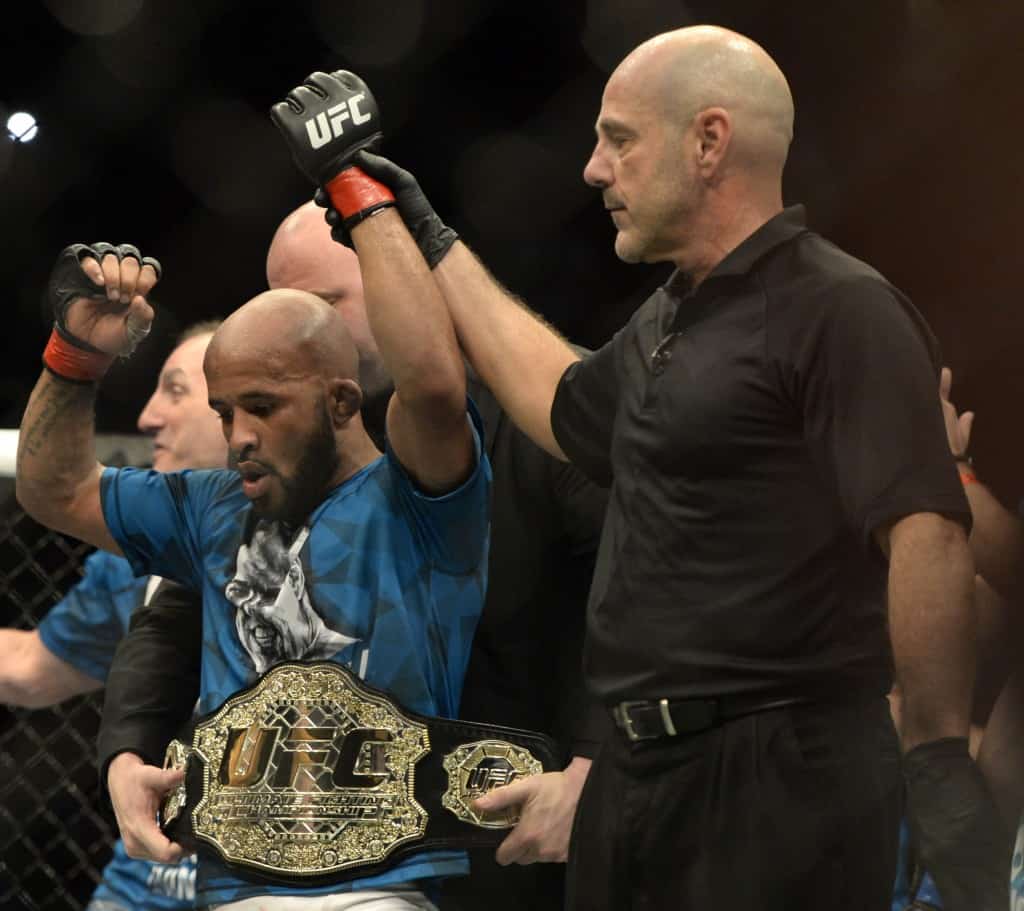 Demetrious Johnson
The UFC's flyweight division has always been considered to be amongst the weakest weight classes in the sport despite being ruled by arguably the best fighter on the planet in Demetrious "Mighty Mouse" Johnson.
Johnson has run a demolition course through the division, serving as the only 125-pound champion, and defending his strap seven consecutive times.
Despite his clear dominance, many have criticized "Mighty Mouse" for facing sub-par competition, mainly due to the lack of contenders available.
That will change this weekend, however, as Johnson is set to once again put his title on the line against undefeated mixed martial artist and former Olympic Gold Medalist Henry "The Messenger" Cejudo.
Cejudo is without question one of the most decorated wrestlers in the sport, and a man who poses a legitimate threat to "Mighty Mouse's" throne.
Johnson has a chance to cement his legacy and potentially clear out the division with this win, but if he comes up short, he'll likely receive a ton of criticism towards the lack competition he's faced.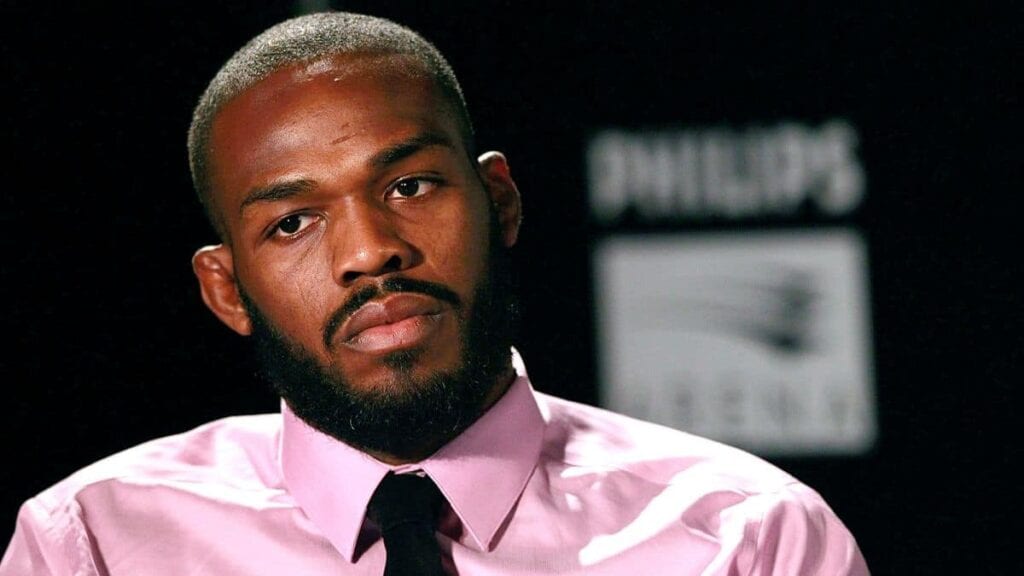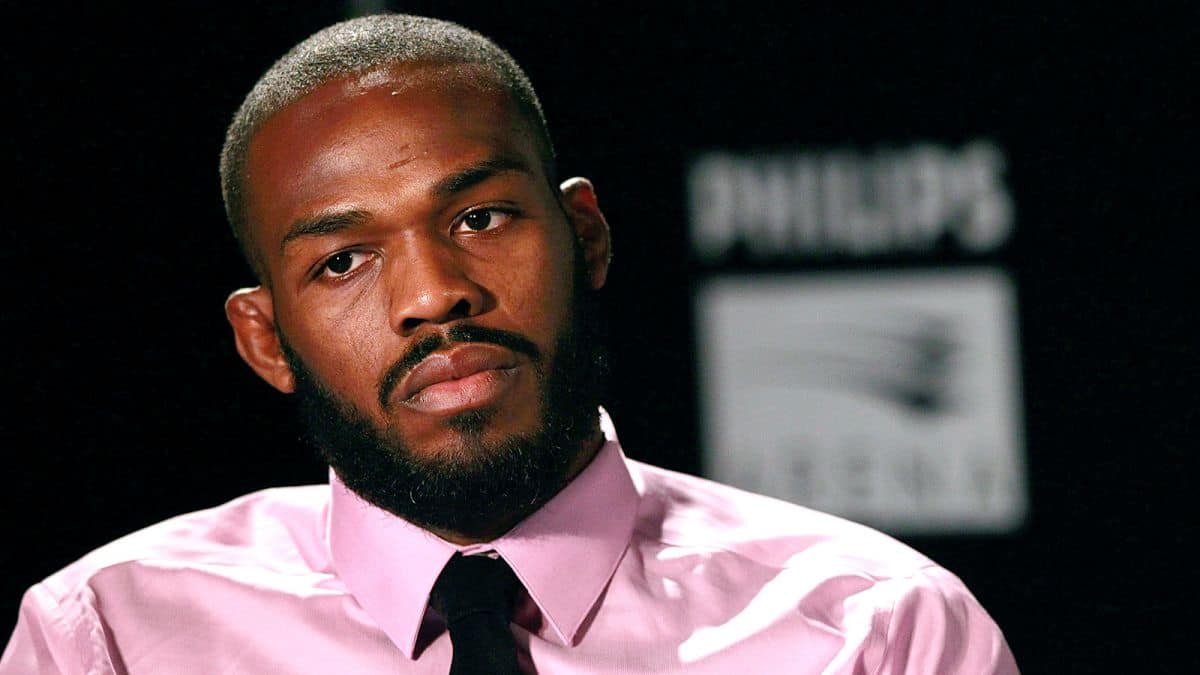 Jon Jones
Jones has been out of action for nearly 15 months, and will be taking on a risky challenge at UFC 197.
Originally scheduled to rematch reigning champion Daniel Cormier in the main event, "Bones" signed on to face No. 6-ranked Ovince St. Preux when "DC" suffered an injury a few weeks back.
In reality, St. Preux, a powerful and elite athlete, is likely a fighter that Jones should dominate, but the key factor here is that OSP has nothing to lose while Jones has everything on the line.
Aside from that, the former champion must prove that his mind is clear, and that he's still the same man who ran through the 205 pound division after all of the troubles he's had to go through in the last year.