Jon Jones Claims Failed Drug Tests Didn't Affect Performance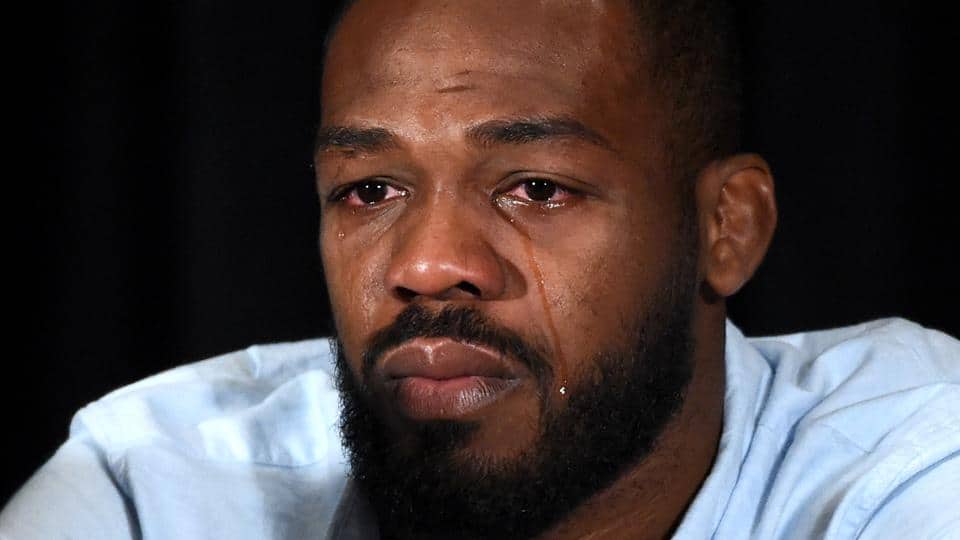 Disgraced former UFC light heavyweight champion Jon Jones is eligible to return to mixed martial arts (MMA) soon.
The controversial legend will rematch longtime rival Alexander Gustafsson in the main event of December 29's UFC 232 from Las Vegas. The fight will finally settle the score of their historic first bout at September 2013's UFC 165.
There, Jones came from behind to beat an incredibly game "Mauler," resulting in the greatest light heavyweight title bout of all-time. Jones furthered his legacy that night. It was thought to be a foregone conclusion he would become the best 205-pound fighter of all-time. However, "Bones" has been plagued by a concerning series of events since then. Two failed USADA drug tests coupled with other controversy has held him to three fights since April 2014.
He's become an incredibly polarizing figure in the sport. Many believe his legacy is tainted. Many others believe he's the true UFC light heavyweight champion. Indeed, he's the only man to beat current champion Daniel Cormier in the UFC. Like him or not, "Bones" is back – for now. The embattled star recently addressed his PED issues on an episode of Jackson-Wink show JW RAW.
PEDs 'Didn't Matter'
Jones said those doubting his legacy are simply looking to detract from his accomplishments (transcribed by MMA Fighting). He noted that in both drug tests, he was supposedly proven innocent. While that's not the full truth so to say, he claimed it couldn't have affected his performance:
"I would say that those would be people looking for an excuse not to give it to me, not to give credit where it's due," Jones said. "Because in the first situation, it was proven — well, in both situations, whatever was in me chemically was proven scientifically that the amounts were so small that there was no way possible to affect my performance in a positive or a negative way.

"The two times where I've failed drug tests for performance enhancers, it's been so small that it can't affect your performance."
Jones dove into detail about both drug tests. The first was his infamous "dick pill" situation before his scheduled UFC 200 bout with Cormier. "Bones" insisted his team found the pills and proved they were the tainted supplement in question. A sexual enhancer wouldn't make him fight better anyway, he said:
"The dick pill situation, that was proven that it was a mistake," Jones said. "Who takes a male enhancement pill expecting to fight better? I mean, nobody. We actually found the company, we found the exact pills, we ordered the pills and the pills came back with stuff in it that wasn't supposed to be in there. Such a small amount that it's not going to make you fight any better or make you stronger."
Latest Failure
The second instance was much more impactful, however. Jones tested positive for anabolic steroid Turinabol. He then knocked out Cormier with a vicious head kick at 2017's UFC 214. But the win was soon overturned to a no contest due to the failure. Jones was facing a potential four-year suspension. But he got off with 15 months because he supposedly ratted on other UFC fighters on drugs.
Jones downplayed the failure in a big way. He called it a "pinch of salt in a swimming pool." His claim was that USADA said it never helped him knock out "DC":
"Then in the second situation, we just found out to have USADA say 'the amount of steroids we found in your body Jon, it was like taking a pinch of salt and throwing it in an Olympic size swimming pool'.

It was such a small amount that it's pretty obvious that this was an accident. And then for this to be something that got into your body two weeks before the fight — so two weeks before the fight, you took a pinch of steroids and threw it in an Olympic size swimming pool. It's very clear that this is nothing that helped you knock out Daniel Cormier."
Few could ever doubt Jones' talent and creativity inside the Octagon. He's a fighter unlike any other who, before his repeated and concerning issues with drugs, was a shoo-in for the greatest fighter in MMA history.
That hasn't happened yet, however. Perhaps the most surprising aspect of his issues is the fact that he always seems to blame something else for his nonstop problems.
No Credit?
The troubled great took that stance again by blasting those who claim he cheated:
"For anybody who's saying, 'Well, he must have been cheating,' it's like, okay, after what I just said, if you still want to call me a cheater, then you just don't want to admit that I'm f**king pretty good at this."
Again, it's not really an issue of if he's good at this or not. He absolutely is. Making it to the fight or having the result hold up is more his problem. Regardless, Jones is set for his umpteenth comeback.
Do you trust him to get clean and stay that way long enough to prove himself yet again?