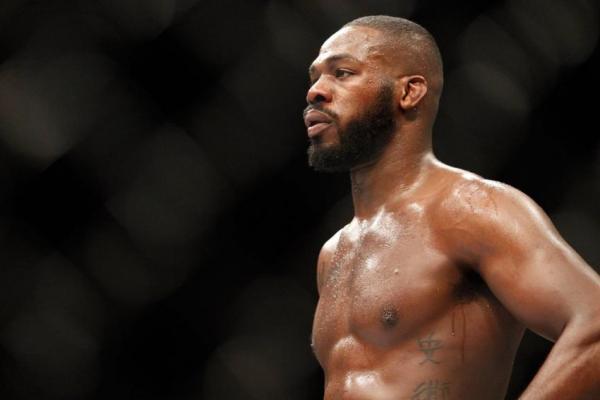 Earlier today (Feb. 27, 2018), troubled former UFC light heavyweight champion Jon Jones appeared before the California State Athletic Commission (CSAC) regarding his failed drug test surrounding his UFC 214 fight against Daniel Cormier, which took place last July at The Forum in Inglewood, California.
Jones scored a third-round knockout victory over "DC" to reclaim the 205-pound title, although the win was later reversed to a no-contest after it was revealed that Jones had tested positive for the steroid Turinabol.
At the hearing today, "Bones" didn't deny the fact that the banned substance was in his system, although he remained adamant that he had no idea how he ingested it.
Ultimately, Jones was fined $205,000 by the CSAC, while also having his license to fight revoked. He wasn't suspended, but he'll now have to appear before the United States Anti-Doping Agency (USADA) where he'll likely receive a harsher punishment.
One other interesting note that came from today's hearing, however, is that Jones admitted that he never took USADA's online educational courses, which may not sit well with the third party testing organization:
"I'm gonna be honest with you I, never did that," he said, adding, "I had my management do it for me."
Check out the full video below courtesy of MMAFighting.com:

Prior to his rematch with Cormier, Jones hadn't competed since April 2016 when he scored a victory over Ovince Saint Preux to win the interim light heavyweight title. He was then scheduled to do battle with Cormier at July 2016's UFC 200, but the bout was scrapped just days before the event after it was announced that "Bones" had failed a drug test.
Given that this is his second offense, how do you think USADA will handle Jones?