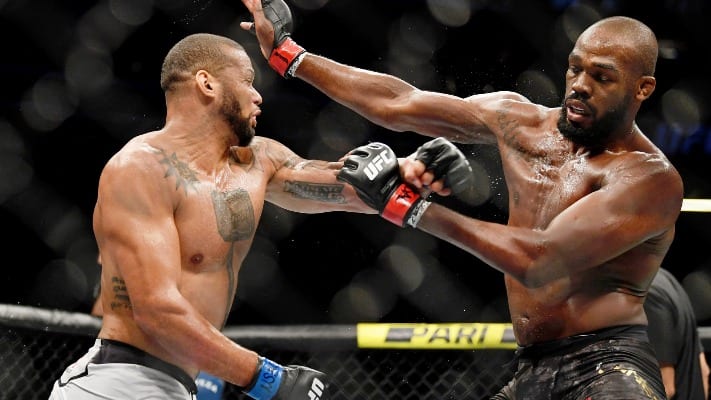 Thiago Santos gave Jon Jones his most competitive fight in recent memory this past weekend (Sat. July 6, 2019).
The pair headlined International Fight Week at the UFC 239 pay-per-view (PPV) event. Santos brought the fight to "Bones" despite having an injured leg for the majority of the contest. The Brazilian's power kept Jones on edge for the 25 minutes they shared the Octagon, and the champion was able to withstand a few good shots.
When things went to the scorecards, Santos actually convinced one judge that he won the fight. However, Jones would ultimately take home the split decision victory and retain his title. Jones recently took to Twitter and asked fans who they'd like to see him fight next.
One fan suggested a rematch with Santos. Jones responded by saying nobody would want to see that, and thinks the Brazilian will earn his way back into the title picture with a few more wins:
"Nope, him and I don't really talk crap to each other, no I want to see that"
"I agree, he did great, let's see what his comeback looks like"
"Yeah let's see, I definitely think he's going to beat most the guys"

What do you think about Jones wanting Santos to earn a rematch with him? Do you think Santos should be granted an immediate rematch?