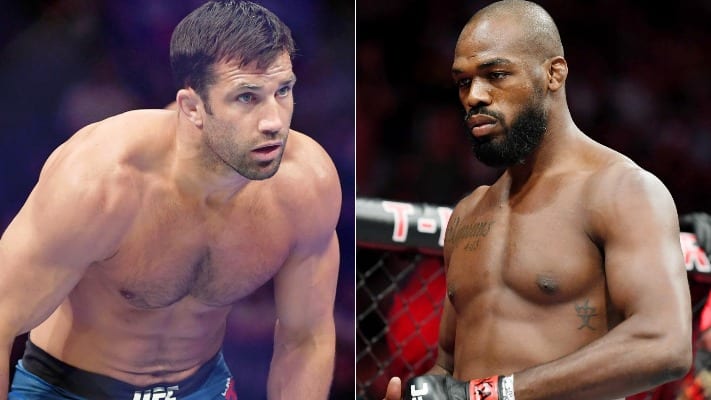 Things would've been very interesting had Luke Rockhold emerged victorious this past weekend (Sat. July 6, 2019) at UFC 239.
Rockhold made his 205-pound debut on the pay-per-view (PPV) card against Jan Blachowicz. The Californian was knocked out in the second round in devastating fashion. In the lead-up to the fight, many believed Rockhold would get an immediate title nod with a win over Blachowicz.
A matchup between Rockhold and division king Jon Jones would have definitely been an interesting pairing. Now, the division remains wide open for Jones, and Blachowicz himself may be next in line to challenge "Bones." He successfully defended his title against Thiago Santos in the main event of the PPV.
Doing a recent Q&A on Twitter with fans last night, Jones asked the mixed martial arts (MMA) community who they'd like to see him fight next. One fan comedically suggested Rockhold. Jones revealed that Rockhold actually began talking trash to him backstage at the UFC 239 early morning weigh-ins:
"He actually was talking shit to me backstage after morning weigh ins. The last thing I told him was, " you might want to find a way to exercise that jaw""
Rockhold is the good friend and teammate of Jones' longtime rival Daniel Cormier. Had a bout between the pair worked out, there certainly would've been a story to the fight. However, now Jones could potentially move up to heavyweight – where Cormier reigns as champion – for a third go with "DC."

What do you think about Rockhold talking trash to Jon Jones before UFC 239? Do you think Rockhold's days of fighting are done?