Johnny Walker aims for two UFC title victories following UFC 283 win: 'That's my dream'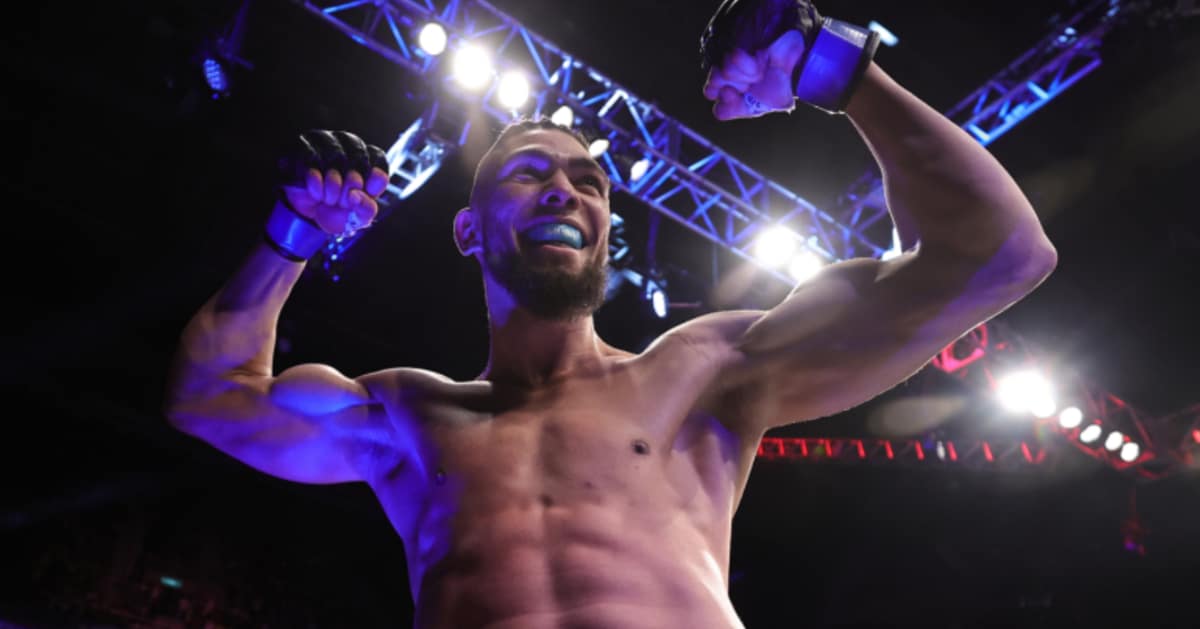 UFC light-heavyweight, Johnny Walker, set his sights high following last nights stoppage victory.
Walker would square of with jiu-jitsu ace Paul Craig as part of UFC 283, in a fight that was never going to go the distance. As Craig grabbed the single leg, Walker connected with several hard, straight shots that wobbled the Scot, before finishing the fight off with standing hammer-fists.
The victory marks walkers second stoppage victory in a row and first time that the Brazilian has strung a pair of wins together since early 2019. The 30-year-old seems to be gaining back some confidence after a rocky few years in the promotion, but talking with media, revealed that his dreams have not waivered.
Walker credited Daniel Cormier for his accomplishments, saying that he aspires to be as great as the American one day and claim titles in not one, but two weight classes.
He's champ-champ – two belts. Come on. That's my dream, as well, and this guy did it," Walker said during the press conference. "I want to be on his level one day. I want to be a good wrestler, improve all of my skills, because I want to be there. I want to be ready to do what he did.
"I know it's a huge thing to do. He's a special fighter and a motivation not just for me, but everyone else. He's a big, big motivation, and I want to do what he did."
Johnny Walker talks big win
Prior to the bout, Craig was ranked No.9 in the division and his recent form had seen him capture wins over some impressive names. Walker attributed the win to his progression as a fighter and admitted it was something that he should be proud of.
"This guy just finished Jamahal Hill, [Magomed] Ankalaev, and I just finished him," Walker said. "I know MMA is different because games don't fit each other's games. But I think this means something.
"I finished a guy in the top 10 in the first round, and this guy already fought three rounds with Ankalaev and finished Hill in the first hound, and then I finished him. It shows I'm getting better, and my evolution keeps going on. Every fight, I get a better fighter." (H/T MMAJunkie)
Who would you like to see Johnny Walker face next?