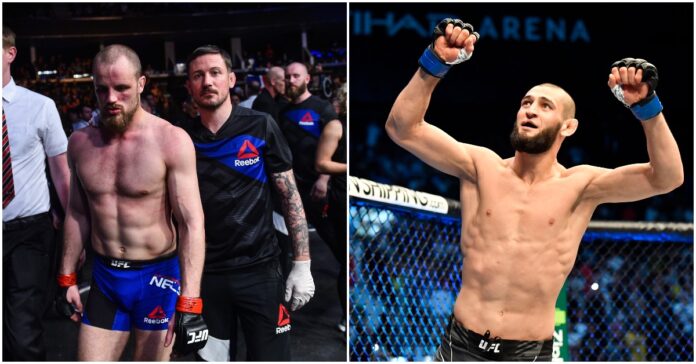 John Kavanagh, the coach of Gunnar Nelson suggests that Khamzat Chimaev should fight his pupil at the UFC London card.
Kavanagh noted that it would be a short flight for both of the fighters as well. With how good Chimaev has looked in his short time with the UFC, it may be a short fight as well. Chimaev tends to finish all of his opponents in just a few minutes and in some cases, shorter than that. Kavanagh took to Twitter to possibly sell the fight to both fighters.
"its been very interesting watching the rise of the uber talented and charismatic @KChimaev . @ufc is coming to London in March. as a fan i'd love to see him fight @GunniNelson . short flight to london for both of them….what you guys think? @seanshelby @HalliNelson"
John Kavanagh's matchup between Nelson and Chimaev may be a tough sell
Nelson is a very talented fighter, but hasn't fought in over two years. That's what makes this a tough sell for Chimaev, who has decimated his opposition and recently mauled a top 15 contender in the welterweight division. Throwing Nelson to 'The Wolf' for his first fight back seems unfair to him as well. Chimaev is not only one of the most popular fighters in the UFC, but he is also one of the scariest in the entire promotion.
Khamzat Chimaev has his sights on a top five contender and the name that keeps popping up is Gilbert Burns. Burns would be a big step up in Chimaev's career and would be a true test of his abilities. Burns fought for the welterweight title against Kamaru Usman back in Feb. of this year. If Chimaev is able to capture a win against Burns, that could put him up next for a title shot after Leon Edwards.
Do you think a match between Khamzat Chimaev and Gunnar Nelson makes sense?