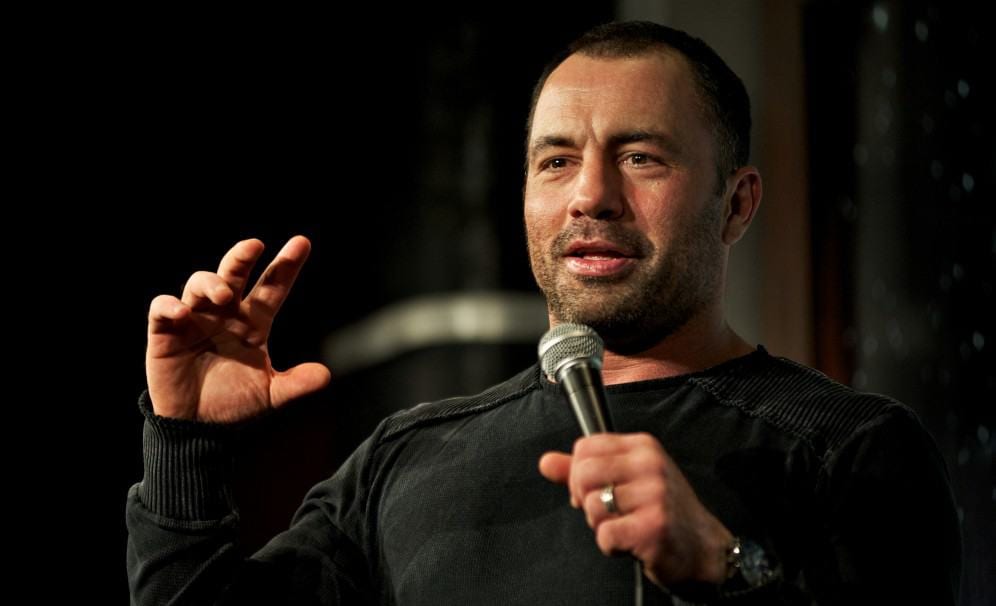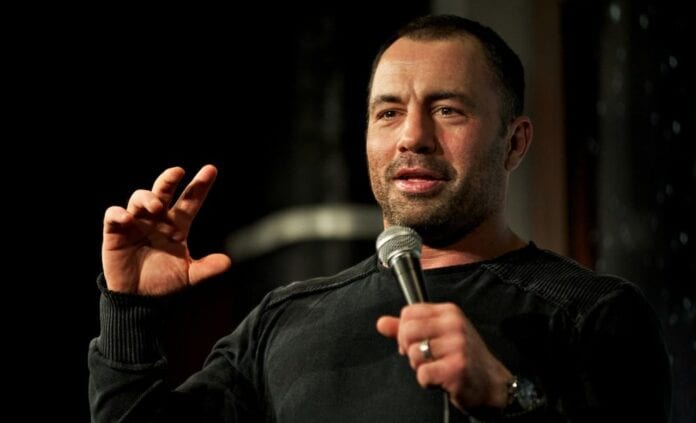 Outspoken UFC commentator Joe Rogan believes UFC women's bantamweight champion Ronda Rousey could defeat many of the men's 135-pound division. When asked by Dan LeBatard recently, "what class of MMA-fighting man could Ronda Rousey beat?," Rogan said the following:
"There's a lot of guys her size she could beat," said Rogan. "I mean, a lot. If you took the roster of the UFC's bantamweights, 135 pounds, and you paired them up against Ronda Rousey, she might be able to beat 50 percent of them. That's not a joke."
In discussing "Rowdy" fighting UFC bantamweight Bryan Caraway on his podcast last year, Rogan seemed to have no issue with the idea:
"I think if Ronda Rousey and Bryan Caraway talked enough shit, and they decided to go at it, I don't have any problem with that if they both agree to it." Rogan said. "I think it should be legal to ride bulls, I think it should be legal to jump BMX, you should be able to do whatever the fuck you wanna do. I think a 135-pound chick should be able to fight a 135-pound dude."
Despite having no moral objection to the idea of a man vs. woman match-up, the UFC commentator did admit that he thought it was unlikely to ever take place. He made reference to how Lucia Rijker's muay thai bout against a male fighter over two decades ago ended in disaster:
"Lucia Rijker was the woman everyone was ducking," said Rogan. "She was just a murderous puncher. Fantastic technique. She was beating everybody. She was originally a kickboxer from Holland and she fought a man once and got knocked dead.
"So you were looking at a woman who was beating the daylights out of all these women, and she fought a guy who was a decent fighter, but there's a difference. There's a difference in the male structure. There's a difference in the male frame. Testosterone plays a big difference."
So, on one hand, Rogan is saying that he has no problem with a male vs. female bout but, on the other, he believes the male structure, frame, and hormonal make-up gives men an edge. If not for these genetic advantages, Rogan feels Rousey could have even greater success against the men her weight:
"The structure of the face, the muscles in the neck. Women just cannot take the same kind of punches that men can. That's the only reason why I only give Ronda a chance at beating 50 percent of the men. If she could take the kind of punches that some of these guys might possibly land it might get up to like 60 percent."
When Rogan recently suggested former Pride heavyweight champion Fedor Emelianenko used steroids, "The Last Emperor" responded saying that the UFC commentator enjoys creating controversy. Is Rogan just trying to cause a stir, or does he really believe Rousey could defeat half of the UFC's men's bantamweight division? How do you think "Rowdy" would fare against her male counterparts? Have your say below:
surveys & polls