Joe Rogan reacts to Floyd Mayweather, John Gotti brawl: 'He's boxing people who have no chance of beating him'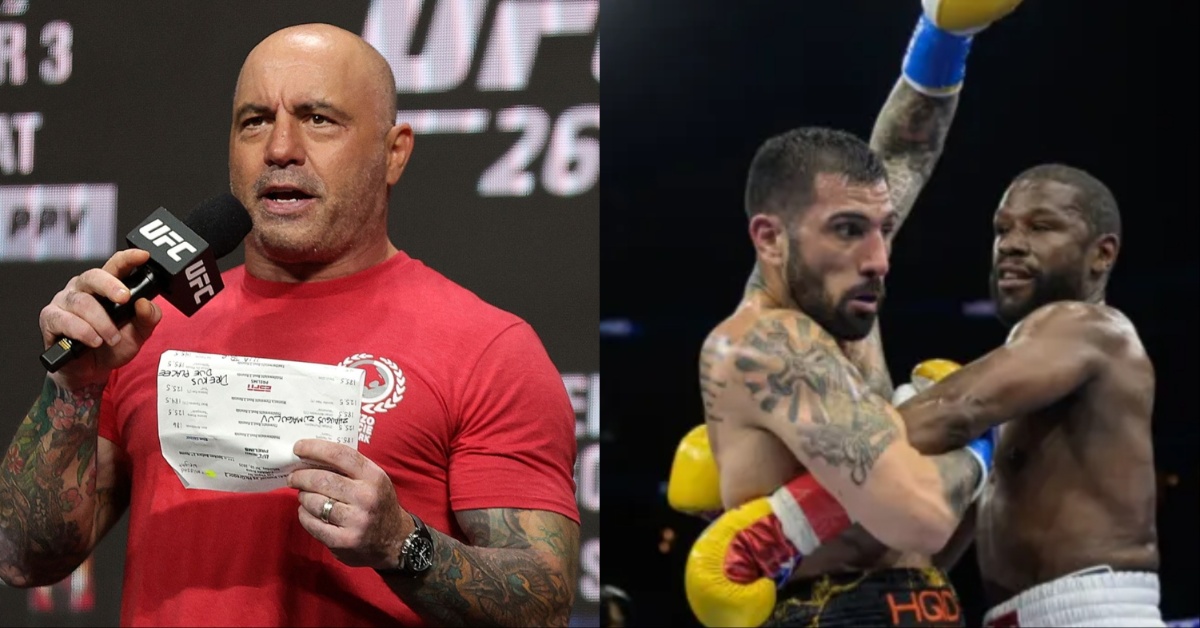 UFC commentator Joe Rogan reacts to the brawl that broke out following the Floyd Mayweather Jr. and john Gotti III fight.
This past weekend, the eight round boxing exhibition between Mayweather and Gotti turned bad when referee Kenny Bayless called an end to the contest, chaos erupted. Citing abusive language, Bayless waved it off in front of Gotti, instead of returning to his corner or going to embrace his opponent, the grandson of famed New York City crime boss, John Gotti, charged at Mayweather – swinging wildly.
Mayweather would rock Gotti as the exchanged past the bell, then members of both teams jumped into the ring and a melee began. The violent nature of the evening spilled out into the stands, audience members brawled backstage with clips going viral.
Joe Rogan reacts to backstage brawl
The event would receive attention out with the combat sports world, and talking on his podcast Joe Rogan reacted to the wild events.
"It became a melee," Rogan began. "So then there's fights in the ring and there's fights outside the ring and there's all this cell phone footage of people brawling and sucker punching each other – crazy. I don't know why he [John Gotti III] didn't listen, I don't know if they were just talking shit to each other, but Kenny said that's it, that's a wrap and then everybody went crazy."
"What's interesting is Floyd is making more money than anybody and he's boxing people who have no chance of beating him and he's doing it as an exhibition. It doesn't even hurt his record."
There's has been reports that Mayweather and Gotti and entered into discussions regarding a rematch.
Do you want to see a Floyd Mayweather Vs. John Gotti III rematch?