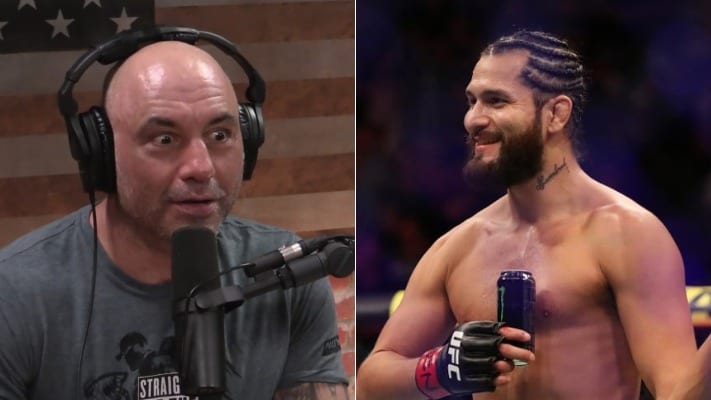 Recently, longtime UFC commentator Joe Rogan hosted UFC middleweight champion Israel Adesanya on his podcast, "The Joe Rogan Experience."
During the show, Rogan asked Adesanya for his thoughts on the BMF Title and the UFC 244 main event fight between Jorge Masvidal and Nate Diaz. Masvidal outclassed Diaz for three rounds before the cageside physician called a stop to the action due to cuts.
Rogan praised Masvidal, calling him "championship caliber." (H/T BJPenn.com)
"I feel like Masvidal is world championship caliber," Rogan said. "100%"
Adesanya agreed, and praised the Miami native for reinventing himself after his string of split decision losses.
"100%," Adesanya said. "I've been a fan of that guy since way back. Everyone's just finding out now, Street Jesus. I'm not a hispter like 'oh, I knew him before he was cool man,' I don't want to be that guy, but I like his resurrection.
"I like how he rebranded himself. You have to do that. I see it in movies, I see actors do it, entertainment, you rebrand, new package, and then boom."
Rogan went on to sing Masvidal's praises, noting he "beat the f*ck" out of Nate Diaz at UFC 244.
"He's a different person now," Rogan said. "Now he's what he could have been. He is potential realized. He's at 100% right now… He beat the f**k out of Diaz in that first round."
What do you think about Rogan and Adesanya's comments on Masvidal?