Granted the opportunity of a lifetime to fight on the main card of the UFC's debut in her native Glasgow, Scotland, No. 9-ranked UFC women's strawweight Joanne Calderwood rebounded well from an April loss, dealing late replacement Cortney Casey a unanimous decision loss in a rousing bout (fight video highlights here) at yesterday's (Sat., July 18, 2015) UFC Fight Night 72 from the SSE Hydro.
The fight was a back-and-forth war that did enough to win each fighter an extra $50,000 as the event's "Fight of the Night," and it was also one where hometown favorite Calderwood was forced to show that she can persevere through adversity after newcomer Casey rocked her with a first round series of shots.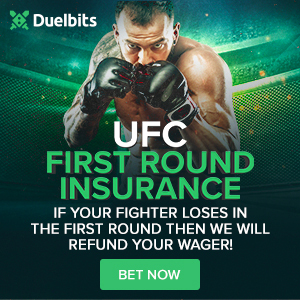 She showed the heart of a champion to come back and win the second and third rounds, and redeemed herself a bit following a shocking submission loss to Maryna Moroz at UFC Fight Night 64 and a lackluster run as a highly-ranked competitor on The Ultimate Fighter (TUF) 20.
It's unknown whom the popular 'JoJo' will face in the Octagon next, but it's not hard to see that a bout with Scottish Muay Thai champ Calderwood and Polish champion Joanna Jedrzejczyk would be a fight featuring a ton of firepower. Speaking at the event's post-fight press conference (transcribed by MMAjunkie.com), Calderwood said a fight versus 'Joanna Champion' would be a war that the fans want to see, one that would not likely hit the ground:
"Yeah, if that fight happens, I don't think both of us will be taking it to the ground," she said at Saturday's post-event presser at SSE Hydro in Glasgow, Scotland. "All the fans want to see that fight, and obviously, speaking for myself, I want to see that fight, because she's put on a master class with other girls, so it's a fight that excites me."
Yet 'JoJo' was realistic in her expectations for a title shot, accepting the fact that she only just rebounded from a recent loss. She does, however, think she'll be within striking range of Jedrzejczyk with one or two more wins:
"I've just lost and just won tonight, so basically, maybe another win or two – it's up to the UFC. Yeah, I would be excited for that fight and it would be a standup war."
Photo Credit: Steven Flynn for USA TODAY Sports