Jimi Manuwa has been campaigning hard for a light heavyweight title shot against Daniel Cormier, but now he's taken things to a new level.
Speaking during a recent interview with ESPN's 'Five Rounds' podcast (via MMA Junkie), the English knockout artist revealed his displeasure at Jon Jones reportedly leaping the queue at 205 pounds and getting a rematch with Cormier at July 29's UFC 214 from Anaheim. According to "The Poster Boy," even the dominant Jones needs a tune-up after so much uncertainty and time away from the octagon:
"I didn't want (Jones) to kind of jump the line," Manuwa said. "I've been working hard, knocking people out. I believe I deserve the title shot. He's the greatest of all time, but he's been off for a year or two years. I think he needs a warm-up fight, and I think he knows he needs a warm-up fight."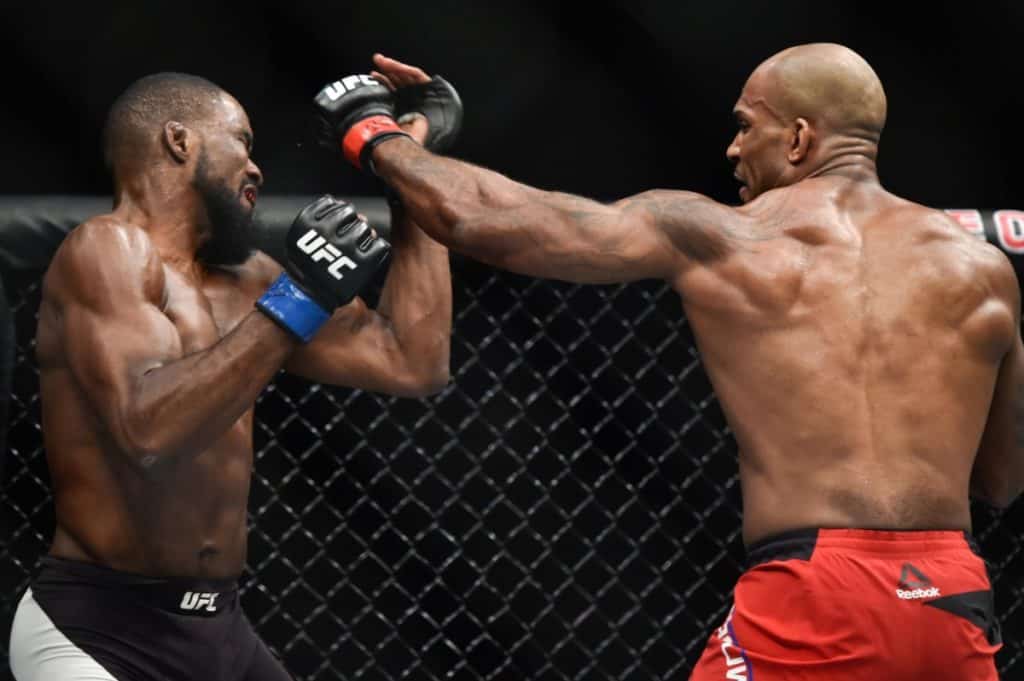 Manuwa fully acknowledged Jones' greatness, but also noted that his recent two-fight streak of incredible knockouts is more impressive than Jones' recent track record after not finishing a fight since April 2013. Due to how he finishes his wins inside the cage, Manuwa gave himself some incredibly high praise:
"You can't really argue with Jon Jones," Manuwa said "He's the best of all time in all weight divisions — maybe him and (Demetrious Johnson) after (UFC on FOX 24) performance. But I don't know. I just feel I've finished all my fights in spectacular fashion. I don't go to decision. I'm like the Mike Tyson of the division now. I think all these people know that I'm a (tough) fight for anyone."
Indeed he is a tough fight for anyone, but it's still a difficult comparison considering he's been finished by two of the top five contenders at 205 pounds. Still, 'The Poster Boy' will be on high alert should anything go wrong with Jones – and that's tended to be the case as of late – so he can capitalize on the beef he created by appearing cageside at Cormier's UFC 210 win over Anthony "Rumble" Johnson.
The grueling, grinding champ has called Manuwa "easy work" while he's dubbed himself the "Kid Dynamite" of the UFC light heavyweight division. Which one is it?