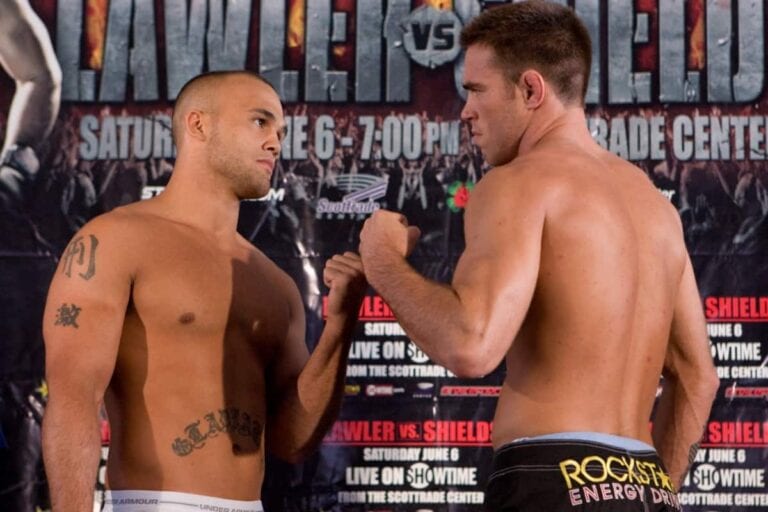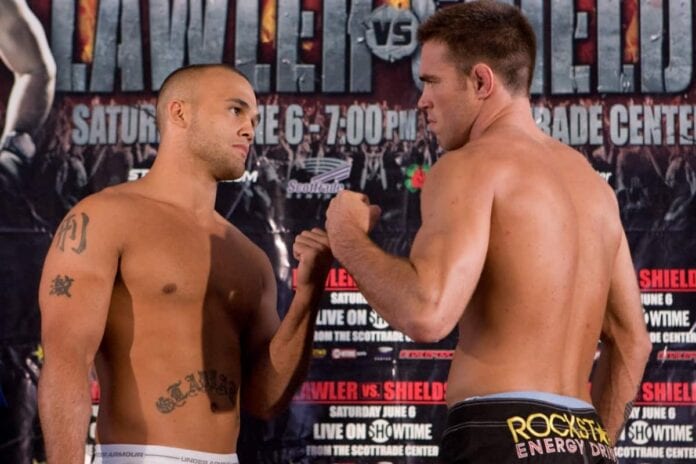 UFC welterweight champion Robbie Lawler cemented his status as the best welterweight in the world at UFC 189, defeating Rory MacDonald in a thriller of a bout, and shattering MacDonald's nose in the process. The win set 'Ruthless' up for a UFC 194 showdown with Carlos Condit in December, in a bout that is highly anticipated. There's someone else talking about fighting Lawler too, and he is currently the top-ranked welterweight in the WSOF (World Series Of Fighting).
That's right, Jake Shields has claimed he can repeat his 2009 first round Strikeforce win over Lawler, in an interview with Submission Radio, quotes by MMAMania:
"I thought [Lawler vs. MacDonald] was a great fight. That was a good back-and-forth fight that was really close. I actually had Rory a little bit ahead going into the fourth or the fifth — I think it was the fourth round — and Robbie just brought the pressure up and knocked him out. I think it was a great performance. I would love to fight Robbie. He's a guy that I have always had a lot of respect for. I beat him in the past and of course I think I'd beat him again. I mean, it would be a tough fight. I think he has improved a lot, but I think I have as well."
Come August first we'll see if Shields is able to get past fellow grappling wizard and UFC outcast Rousimar Palhares, as the two collide for 'Paul Harris" WSOF 170-pound strap. Shields' last fight in the UFC was a decision loss to Hector Lombard, he has since got two straight first round submissions against Ryan Ford and Brian Foster under Ray Sefo's fledgling organization.
There is a realistic chance that the Cesar Gracie Jiu Jitsu product gets re-signed to the UFC, if that happens, he may well have to back up his bold claims against a resurgent champion in 'Ruthless"'.
Thoughts?