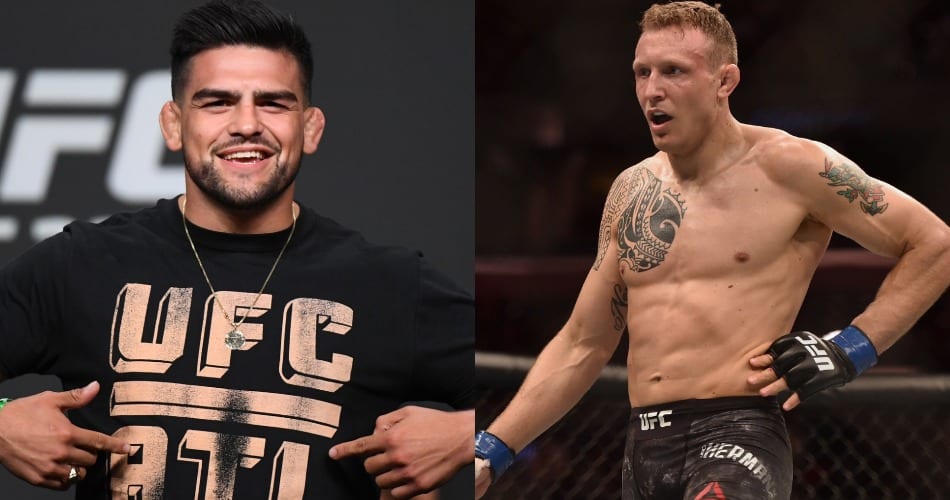 Jack Hermansson wants to face Kelvin Gastelum next. "The Joker" has made that very clear.
Now, he's doubling down on the call-out following this past weekend's UFC Stockholm fan Q&A. In regards to his next opponent, Hermansson wants to fight his way up the rankings, and the only man above him that's available is Gastelum (via MMA Junkie):
"The only person ranked ahead of me that's available is Kelvin Gastelum so that's who I want to fight," Hermansson said. "Kelvin Gastelum, main event (in) Copenhagen in September. That would be something."
A fight between the pair certainly makes sense. Hermansson just defeated Ronaldo "Jacare" Souza this past April to shoot his way into the elite at 185 pounds. As for Gastelum, he failed to capture the interim middleweight title when he faced Israel Adesanya in April as well.
At this point, a win for either man over the other would bode well for their title aspirations. Especially Hermansson, who provides a fresh face in the title picture. In regards to how he believes a fight with Gastelum would play out, Hermansson doesn't give the former The Ultimate Fighter 17 (TUF 17) winner much of a chance:
"Of course (I would win in) the first round," Hermansson said. "Ground-and-pound or the guillotine, for sure."