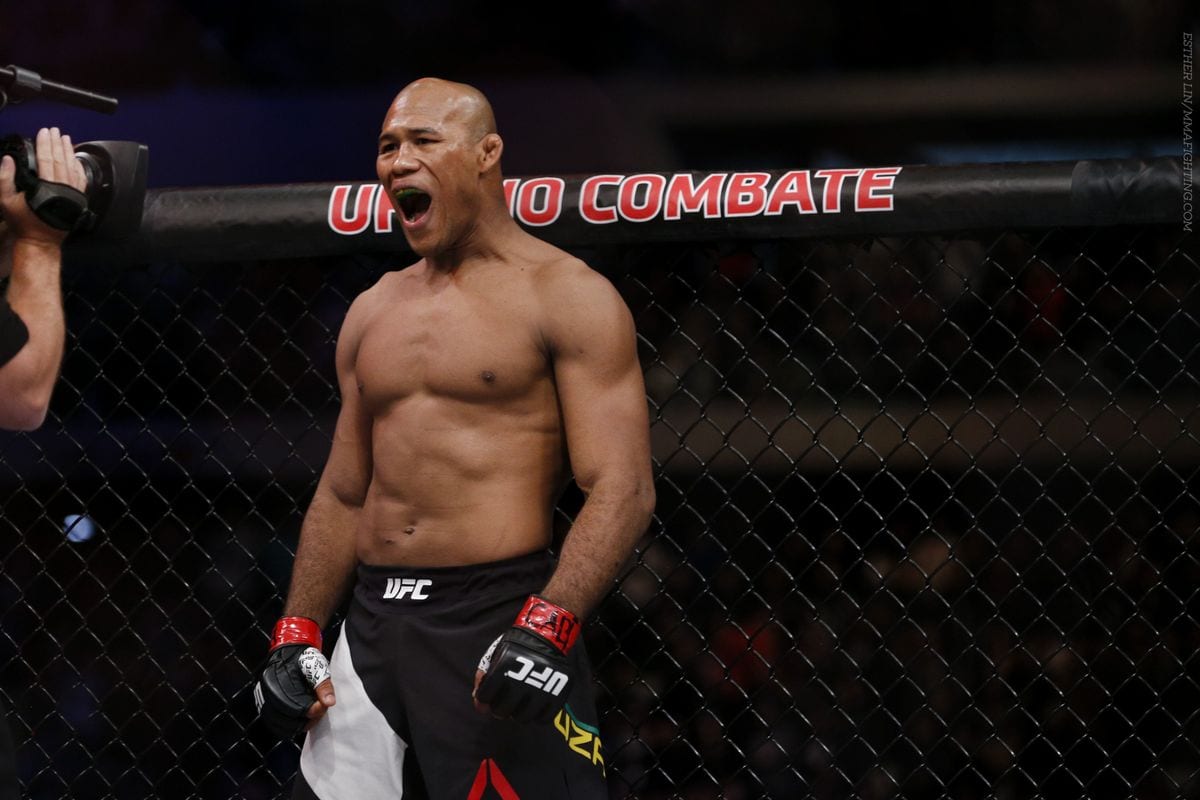 Madison Square Garden will host UFC 230 this evening (Nov. 3, 2018) as Daniel Cormier Defends his heavyweight title against Derrick Lewis, we have you covered with all the results.
To say that matchmakers had some challenges putting together UFC 230 would be an understatement. It seemed every other day there was a change to the co-main event or the main event. Hurdles abound, Dana White and the boys (Sean Shelby & Mick Maynard) managed to put together a pretty compelling night of fights for the New York fans.
The co-main event of the evening offers a match that was more or less thrown together in an attempt to save and bolster a lacking UFC 230.
New York's own Chris Weidman will do his best to give the fans something to cheer about as he takes on the always dangerous Jacaré Souza. Not only does this bout serve as the co-main event, but one would think the winner of this fight positions himself nicely as the front-runner to challenger for the 185-pound title.
The "All American" has gone 1-3 in his last four fights. His lone win in that stretch, however, is over Kelvin Gastelum. The same Gastelum that is challenging Robert Whittaker for the middleweight title in Australia next year.
Jacaré has gone 2-2 in his last four fights. He beat Tim Boetsch and Derrick Brunson and lost to Whittaker and Gastelum. With all the parody in the middleweight division, it seemed only a matter of time before Weidman and Souza collided.
Round One
Souza takes the center of the Octagon with a low stance. Weidman throws a one-two that backs the Brazilian up. Souza is stalking forward. Weidman clinches and lands a knee. Souza throws a right hand, the fighters separate. Weidman lands a straight right hand that stuns Souza. Weidman takes his time and Souza recovers and lands a punch of his own. Weidman pressing the action now and keeping his jab in Souza's face. Souza lands a left hook to the liver that wobbled Weidman. The round ends with the fighters stalking each other. Close round but I think Weidman's jab was the difference.
Round Two
Weidman picks up right where he left off in round one. His jab is terrific tonight and his hands look great. Souza is trying to make this fight dirty and he is landing some big punches in the process. Weidman smokes Souza with a right hand, Souza is hurt. He recovers and lands a hard leg kick and stuns Weidman with an uppercut. The fight slows for a good minute or so but then picks back up as Weidman pumps his jab. Weidman clinches Souza against the cage, Weidman goes for a trip but Souza spins out. The round ends.
Round Three
The round starts with a hug from the fighters. Weidman lands a hard leg kick and then one to the body. Souza moves forward and lands a combo of punches that hurt Weidman. Weidman guts it out and fires back some shots of his own. Weidman's hands have never looked better. He has worked his jab all night and continues to do so. Souza lands a massive right hand on the temple that sends Weidman to the canvas. Weidman is out of it. Souza tells the ref to stop the fight. It is over. Wow.
 Jacaré Souza defeats Chris Weidman via TKO at 2:46 of round three