Israel Adesanya Takes Split Decision Over Marvin Vettori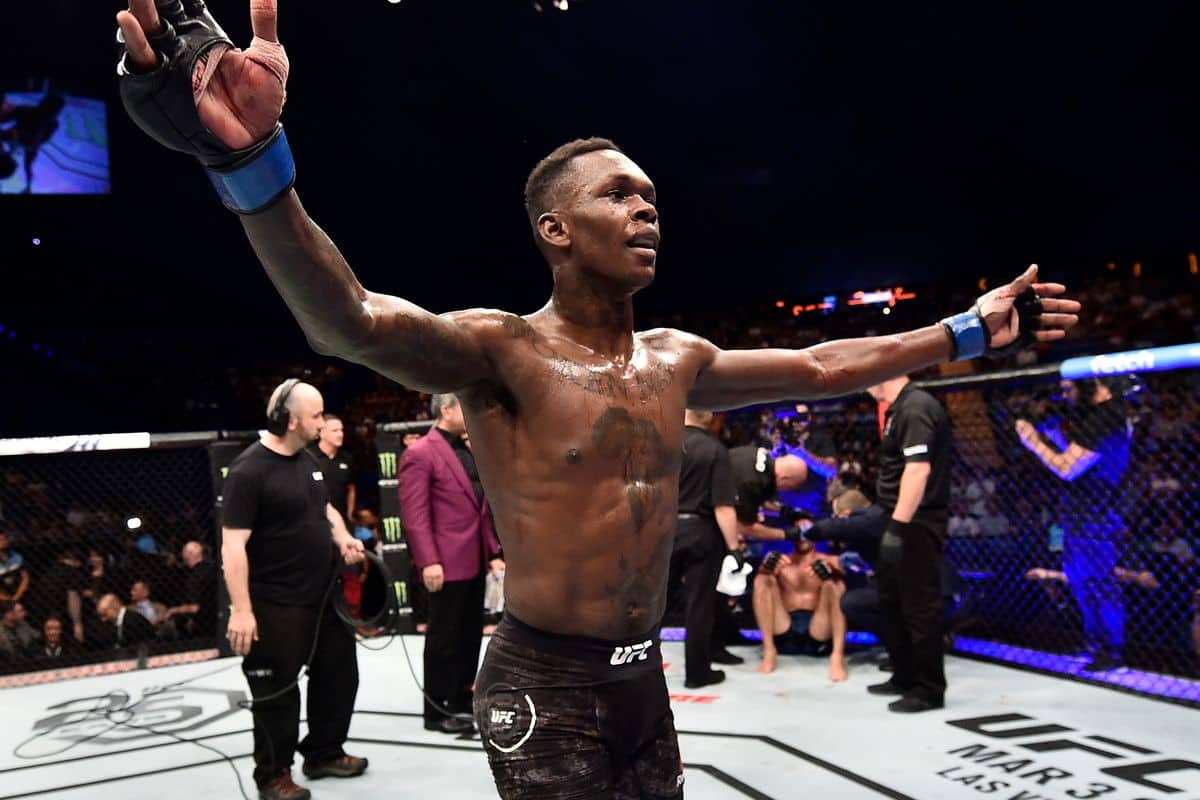 Israel Adesanya was mostly dominant against Marvin Vettori.
The second fight on the main card of UFC Glendale featured middleweight action. Prospect Adesanya took on Vettori. The action aired live on FOX.
Vettori tried closing the distance early. Adesanya was pressed against the fence. He avoided two trip attempts. After a third attempt, Adesanya was able to break free. Adesanya kept finding a home for the inside leg kick. Vettori was able to land a couple of shots off a leg kick. Blood formed on the nose of Vettori. Time was halted due to an accidental eye poke to Vettori. The action resumed and Vettori landed a hard body kick. Adesanya went for a jumping spin kick to the body. Round one easily went to Adesanya.
Vettori shot in early in the second stanza. Adesanya thwarted the attempt and connected with a leg kick. A one-two was there for Adesanya. Adesanya ducked out of the way of a head kick and landed a heavy right hand. Adesanya unloaded on a right hand. A hard elbow rocked Vettori. Adesanya got inside the head of his opponent with taunts. Adesanya connected with a left hand. This was even more dominant than the opening frame.
Vettori turned up his offense at the start of the final round. Adesanya was finally taken down. Vettori was in half guard. Referee Herb Dean warned Vettori to stay active. Adesanya got back to his feet and went for a leg sweep. Vettori got his opponent back down to the mat. Adesanya got back up and the action was broken up. The fight ended with both men standing.
While two of the three judges scored the fight for Adesanya, one judge saw the fight for Vettori. The right fighter won.
Final Result: Israel Adesanya def. Marvin Vettori via split decision (29-28, 28-29, 29-28)