An immeasurable burden weighed in on former UFC middleweight champion Chris Weidman's shoulders heading into his main event fight against Kelvin Gastelum at last night's (Sat., July 22, 2017) UFC on FOX 25 from the Nassau Coliseum in Uniondale, New York.
Not only was he looking to right the ship after three straight stoppage defeats, but he was also tasked with doing so in front of his family, closest friends, and countless hometown fans against a dangerous, up-and-coming contender in the 25-year-old Gastelum.
When the dust settled on the electrifying event, Weidman secured a third-round submission win on the strength of his world-class wrestling game, a victory that ranked among the most important of his career when it righted the ship for the quickly fading former champ, even if only for the time being. After the fight, Weidman called out current champion Michael Bisping, a smart idea even if it's unlikely to work, on the heels of his claim that he was still the best middleweight on the planet and had just experienced a strange run as of late.
It's true that the middleweight division is a mess. Bisping has been out the entire year recovering from a knee surgery that was supposed to keep him out until only May and is still angling for that elusive payday of a fight versus GSP, while Robert Whittaker just won the interim belt against Yoel Romero at UFC 213 but injured his knee and could be out until 2018. Luke Rockhold is fighting former WSOF two-division champ David Branch in a puzzling fight this September, leaving precious few contenders for a rejuvenated Weidman, who clearly wants to stay active unlike many of his divisional competitors.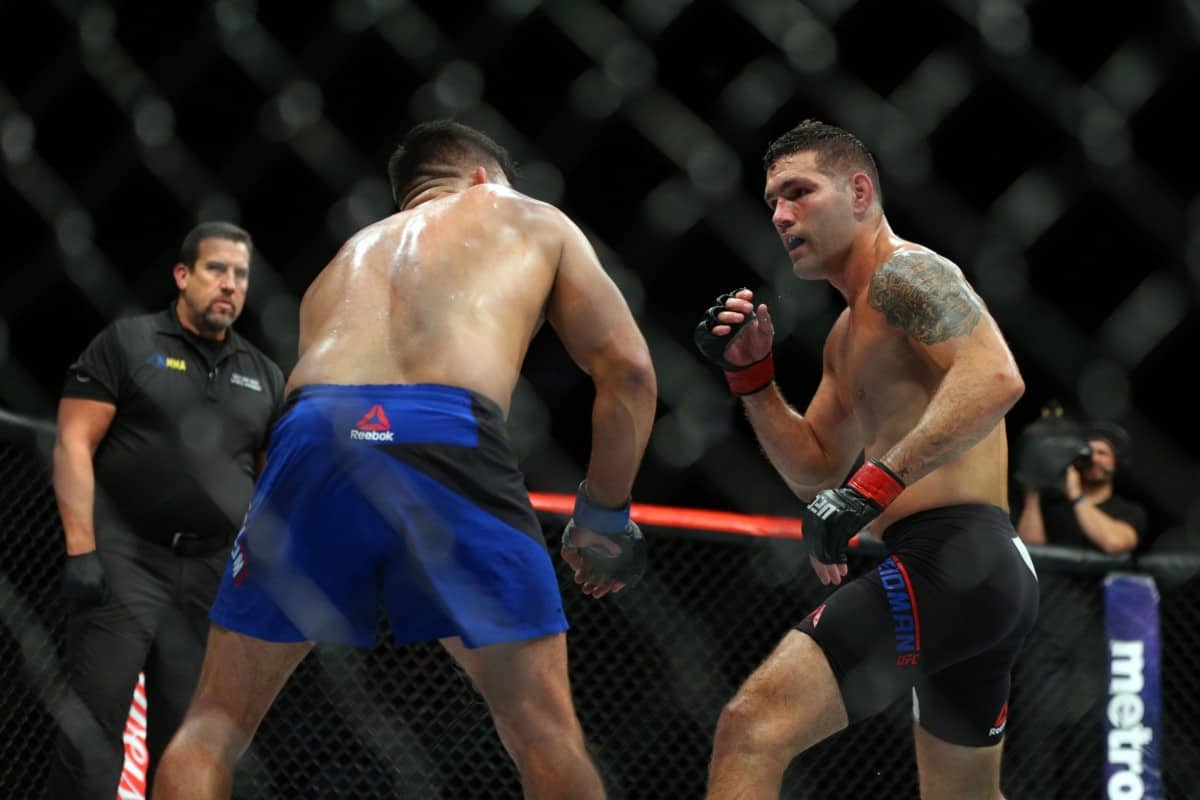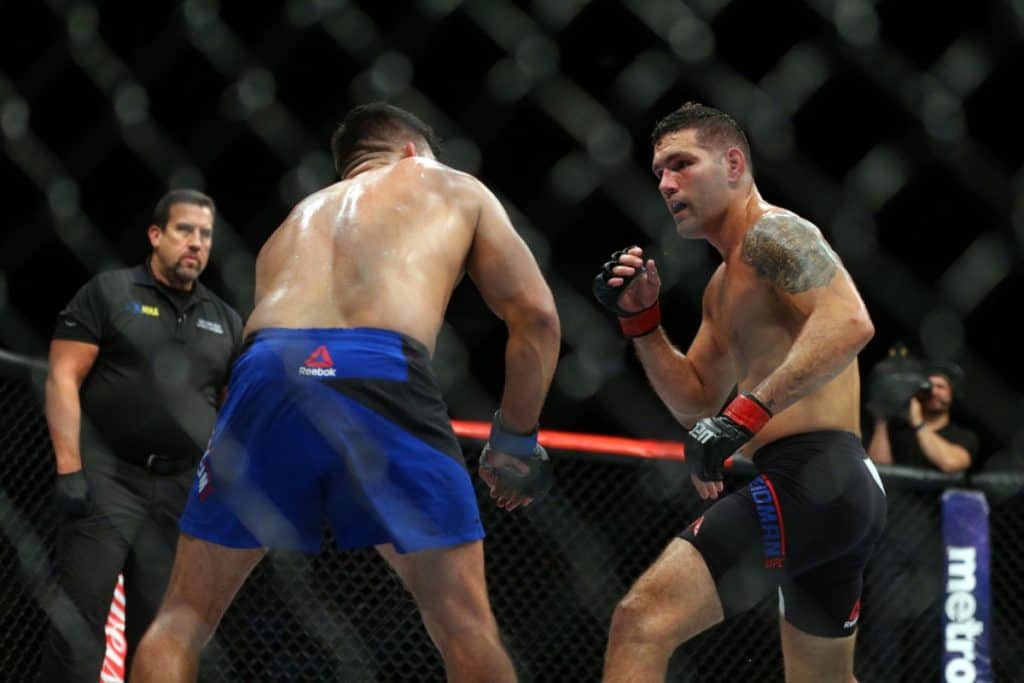 The UFC has made stranger calls than booking Weidman in a title shot after just one victory, yet it remains doubtful he gets the fight he wants after defeating Gastelum, an oversized former welterweight who discussed moving back down to 170 pounds once again in order to make a title run. Weidman says he's the best and is 'back,' but it's difficult to say if he's going to be able to stop the best middleweights in the UFC.
His doubters are pointing to the fact that Gastelum was seriously undersized, and indeed he was.
He had also been working mid-tier middleweights like Tim Kennedy and Vitor Belfort with reckless abandon, but he hadn't faced a top five-caliber type of 185-pounder like Weidman until last night. It's difficult to count Kennedy as quite a true top challenge on the "All-American's" level because even if he had a high ranking heading into their fight at UFC 205, it was clear that after more than two years away from fighting, Kennedy's head was more into his budding TV career than fighting the world's top competitors like he did in Strikeforce. He fought like it and got knocked out with jaw-dropping ease.
Weidman did not, and became the first man to stop Gastelum by sticking to a smart, measured gameplan to weather an early storm from the smaller, faster power puncher that dropped him when a combination, beginning with a right hand that missed and ending with a singing left that landed perfectly at the tail end of the first round. From there, however, Weidman bounced back quickly to seemingly take Gastelum down at will and work a vicious top game with elbows and back take attempts, always controlling position but never allowing himself to let his guard down and take damage like he had in his previous three losses.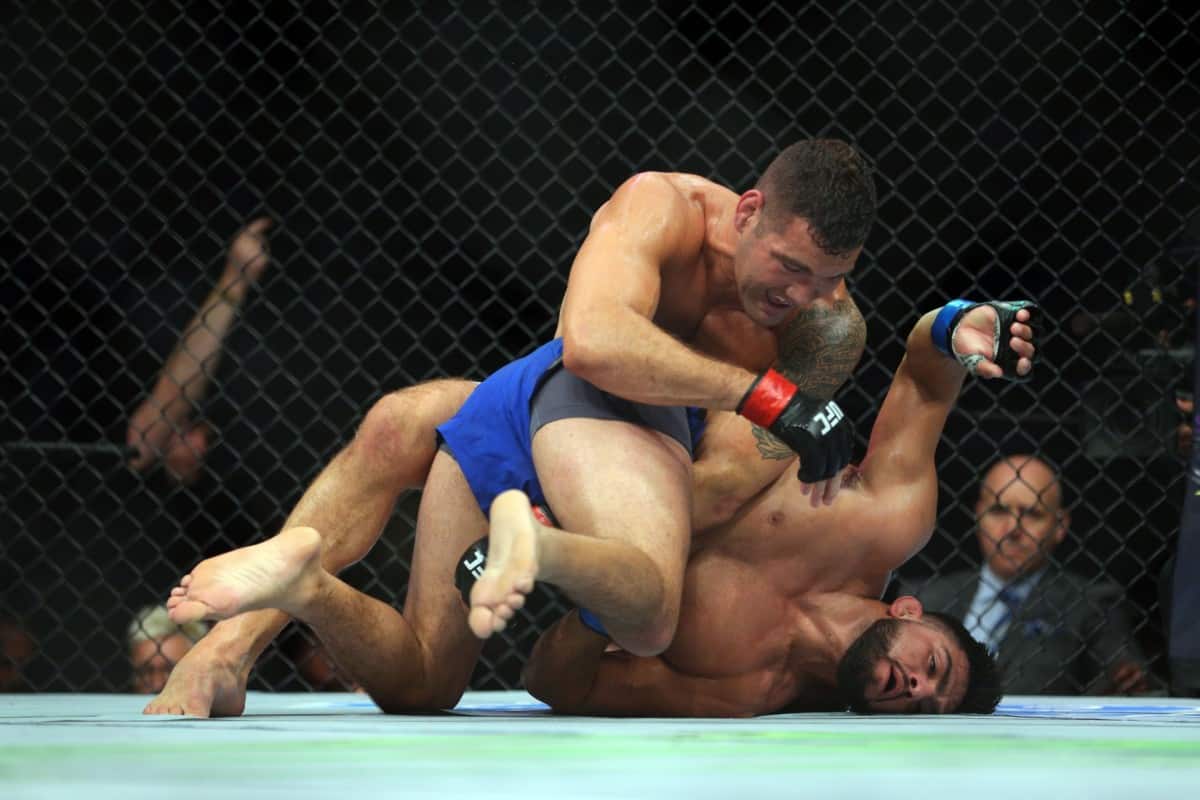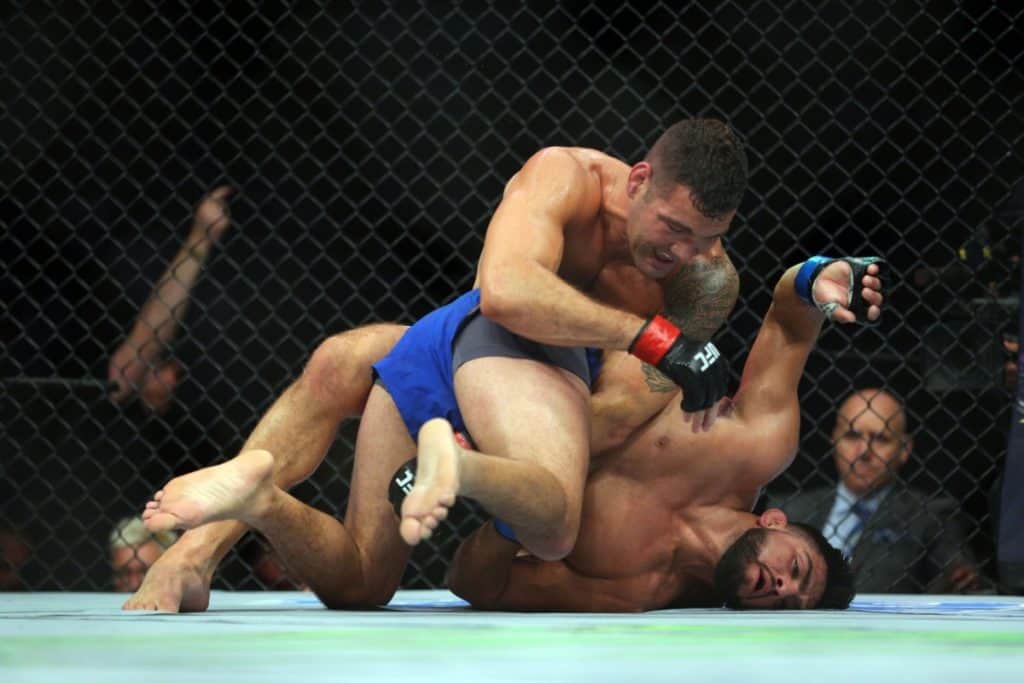 Maybe something has changed in Weidman's training after he and his coaches admitted they may have gotten complacent during his run to the title and the fame that came with it. He got what he needed most – a win – and he did it impressively in front of his hometown fans. Perhaps most importantly, he faced adversity and dealt with it effectively, dominating his opponent in the entire second round to answer getting dropped in the first.
That can never be taken away from him, and he's finally back on track. But in a division as talented as middleweight, there are going to be bigger and more experienced challenges just around the corner. Some are saying Weidman should fight Derek Brunson, who himself just got off of a two-fight skid, but losing to him would arguably put him in worse or equally as bad shape as he was before the Gastelum fight.
No, with the middleweight division currently a mess, I believe the best fight for Weidman right now is versus No. 4-ranked Ronaldo Souza, who sits one spot above him. It's a much more difficult test in terms of grappling and wrestling, as 'Jacare' is still widely regarded as one of the finest ground practitioners in all of MMA. True, it's another dangerous challenge, but Weidman clearly wants to take on anyone and everyone at the top to prove he is still the best in the world.
Until he beats a true middleweight ranked in the top five, however, the discussion will remain open as to whether or not he's truly "back" to where he says he is.