Video: Ian Garry and 'Chito' Vera hop in the shower together following their UFC 292 victories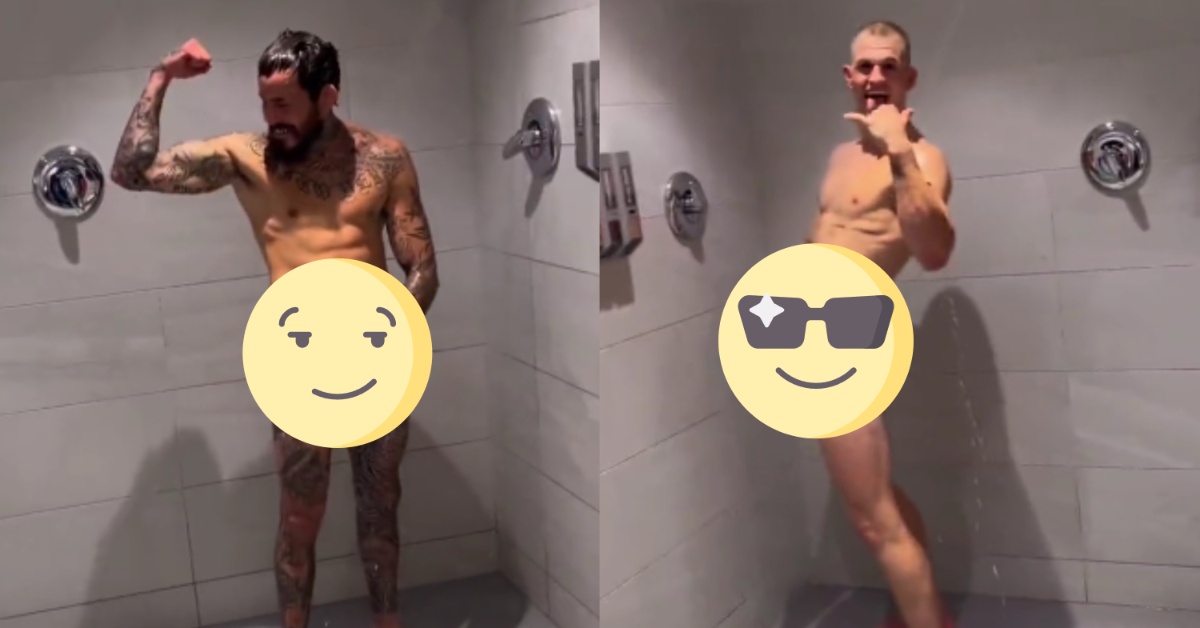 Undefeated Irish standout Ian Garry and top-ten-ranked bantamweight contender Marlon 'Chito' Vera decided to celebrate their individual victories at UFC 292 on Saturday night by hopping in the shower… With each other.
Garry and Vera gave fans inside Boston's iconic TD Garden a show, scoring wins in their respective fights against some very tough opposition. The Future' put on a dominant three-round performance against welterweight mainstay Neil Magny en route to his sixth-straight victory inside the Octagon.
Prior to Ian Garry's success in Bean Town, 'Chito' Vera earned his own W on the night, besting Pedro Munhoz in a three-round striker's delight.
Following the fight, both men decided to hop in the shower and freshen up. Together. And record it.
What's Next for Ian Garry and Marlon 'Chito' Vera?
With his win over Pedro Munhoz, 'Chito' Vera will likely find himself in line for a bantamweight title opportunity. It just so happens that will come against a man he has already faced and beaten before, Sean O'Malley.
'Sugar' shocked the world on Saturday night, defeating bantamweight great Aljamain Sterling with a stunning second-round knockout. Now sitting atop the 135-pound throne, O'Malley appears to be on a collision course with the only man to hand him a loss inside the Octagon.
Elsewhere, Ian Garry looks primed to take a stab at a top-ten-ranked welterweight contender after handily dispatching the No. 11 ranked Neil Magny. During his post-fight-interview with Joe Rogan, Garry called for a December clash with perennial contender Stephen 'Wonderboy' Thompson.
What would like to see next for Ian Garry and Marlon 'Chito' Vera.