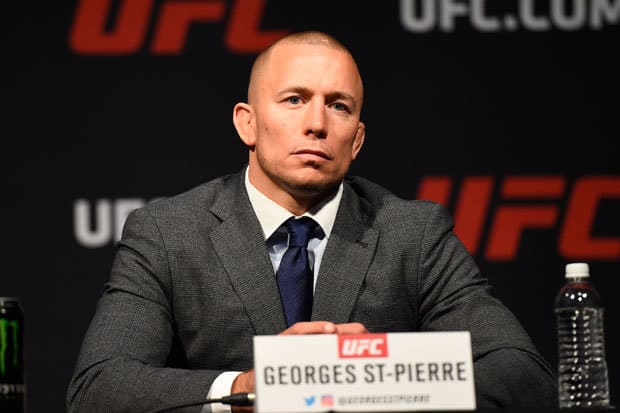 Former welterweight champion and now newly minted middleweight champion Georges St-Pierre did the unthinkable when he defeated Michael Bisping at UFC 217.
Now sporting two belts and a 26-2 record in MMA, many fans have concluded that GSP is the greatest of all-time in terms of mixed martial arts, a claim GSP himself rejects entirely.
St-Pierre revealed his thoughts on his GOAT status at a recent conference call interview (via MMA Junkie):
"There's no such thing as the greatest of all time. It doesn't exist. It's an illusion."

"Even though you're the best, it doesn't mean you're not going lose," St-Pierre said. "And it doesn't mean nobody's going to beat you. For example, I fought Michael Bisping Saturday night, at Madison Square Garden. In that particular night, at that particular moment, at that particular place, I beat Michael Bisping. But that doesn't mean if I fight him tomorrow that he's not going to beat me."
True to his humble nature, GSP deflected the GOAT claim and offered up his own interpretation.
But while Saint Pierre may scoff at the idea, many fans and pundits alike have him among the all-time greats. The most dominant champion and most dominant welterweight in MMA and UFC history takes four years off only to come back and win the middleweight title? He's simply peerless when it comes to GOAT discussion.
How do you rank GSP among the greatest of all-time?
If you enjoyed this story, please share it on social media!