Gleison Tibau Leaving UFC After Nearly 12 Years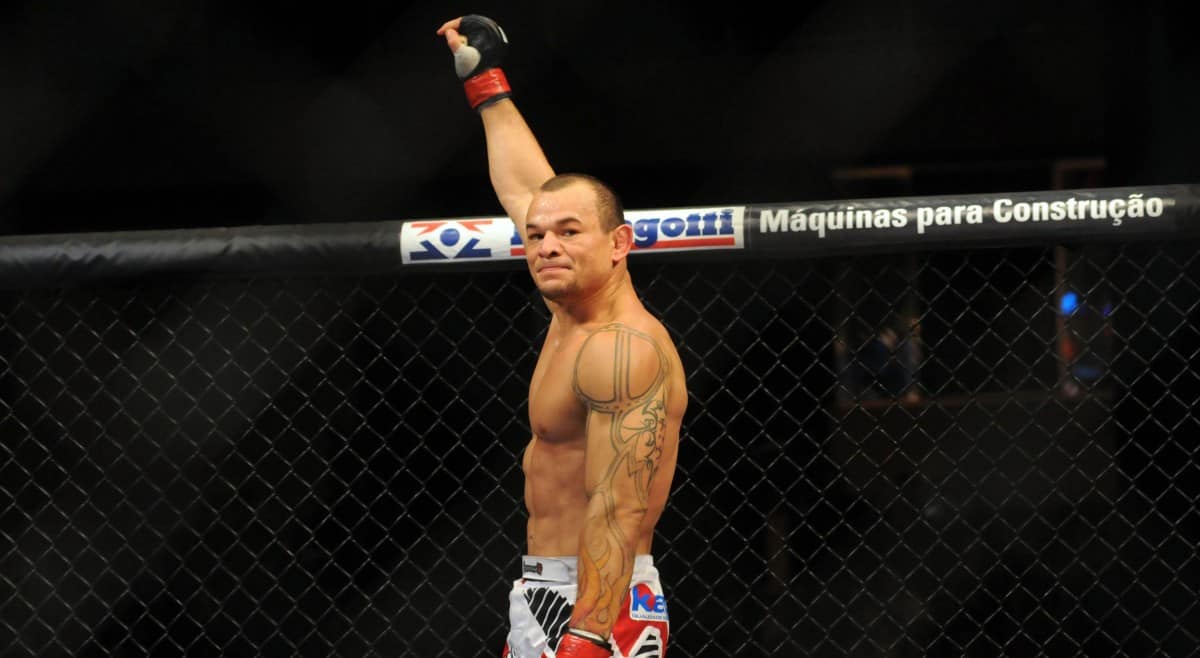 Longtime UFC veteran Gleison Tibau is leaving the UFC after nearly 12 years.
Tibau has stepped into the Octagon 28 times since making his promotional debut in 2006. It was initially reported by AG Fight that the UFC opted not to resign the longtime lightweight contender. MMA Fighting subsequently confirmed the report.
He has racked up a record of 16-12 in the UFC. Over his time in the promotion he has defeated notable names such as Rafael dos Anjos and Jeremy Stephens. He has also shared the Octagon with the likes of Nick Diaz, Khabib Nurmagomedov and Tony Ferguson.
Time To Move On:
Tibau spoke about his current situation to MMA Fighting. He revealed that he has received offers from promotions all around the world. The Brazilian has yet to make a decision on where he'd like to go next:
"There are many offers coming, but nothing is set yet," Tibau said. "Rizin offered me a fight with Takanori Gomi on two weeks' notice, but I was in Brazil, I was taking care of my cookie business and wasn't even training, so I couldn't take it. ACB also sent me an offer, but then they cancelled some cards, so I turned it down.

"Bellator asked me to wait a little bit, but they are interested. There's also a promotion from Abu Dhabi, another one in Russia as well. I will sign one-fight deals only so I remain free."
Tibau is making his UFC exit on a four-fight losing streak. The 35-year-old has recently been defeated by Tony Ferguson, Abel Trujillo, Islam Makhachev and Desmond Green. Three of those four contests were finished in the first round.
Moving Up In Weight:
This isn't the only big change coming to Tibau's mixed martial arts (MMA) career. He has also decided to move up to 170 pounds and stop the strenuous cut down to 155 pounds:
"I should have done that a while ago," Tibau said. "I only train with the best welterweights and do super well in the gym. The weight cut has bothered me a lot, I want to fight as well as I do in training.

"I perform well at 170, and with the weight cut I have no explosion, no strength, no resistance, so I will move up a weight class. I've always had a tough time cutting weight, and those two years I stayed away weren't good.

"I lost rhythm, didn't perform well; I wanted to do things but my body wouldn't respond, I had no energy."