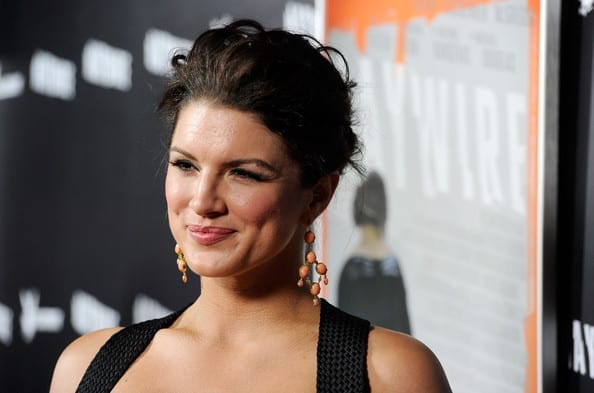 No less than a small army of supporters has come to the side of Nick Diaz after the Nevada Athletic Commission (NAC) decided to suspend him for a ludicrous five years for his third failed drug test for marijuana metabolites after his UFC 183 decision loss to Anderson Silva back in January.
That includes some very prominent names in the sport of MMA. A popular star for reasons other than the polarizing Diaz is, former Strikeforce women's champion and current movie star Gina Carano spoke up on Twitter to voice her extreme displeasure with the NAC for their decision to basically end Diaz' fighting career, adding that they were not making an example out of him:
You are not making Nick Diaz an example, you are appearing as tyrants. Don't abuse your authority. #FreeNickDiaz AND apologize. Ridiculous.

— Gina Carano (@ginacarano) September 15, 2015
Most seem to agree with Carano's assessment of the messy situation, believing that the NAC abused their power by not accepting possibly game-changing evidence from Diaz' legal team, who will now appeal.
The Commission is coming under extreme fire for supposedly letting their emotions get the best of them when Diaz refused to answer their questions and/or apologize for his alleged wrongdoing. He's obviously not going to, and his case will now move on to an actual court of law.
There, it will be up to a real judge to decide if Diaz' behavior is worth him losing his livelihood. Truth be told, the NAC may need to have its methods checked a bit and some oversight added to their testing procedures so they are not running wild with their power as they've been accused of.
They chose to make an example of Diaz, but as Carano called out, they rubbed many the wrong way in the process and may not enjoy all of the bad publicity they've received. Then again, they might not care, but that could all change quite rapidly depending on what an appeal judge thinks about their proceedings.