Gilbert Burns argues case for UFC clash with Dustin Poirier next: 'It makes sense, he's moving up'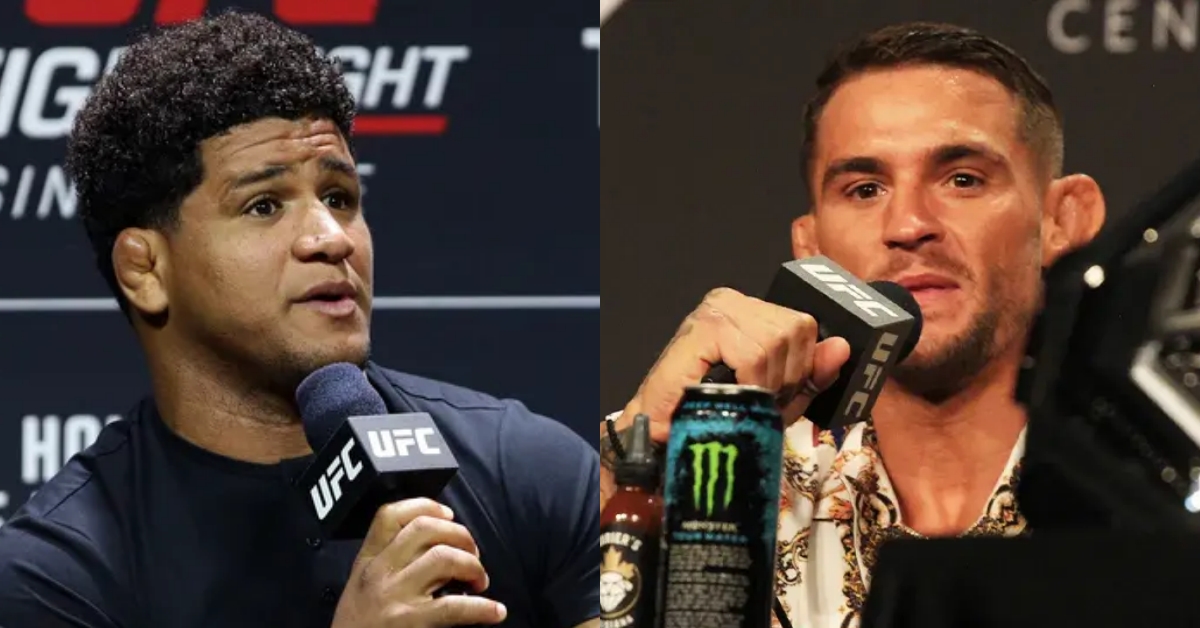 Former welterweight title challenger, Gilbert Burns has once more argued his case for a divisional showdown against former interim lightweight champion, Dustin Poirier if the Lafayette native make a climb to 170lbs – claiming the pairing makes total sense next for both.
Burns, the current number five ranked welterweight contender, has been sidelined since he suffered a one-sided unanimous decision loss to the surging, Belal Muhammad at UFC 288 back in May, suffering a shoulder injury in the process.
Sidelined through injury in the time since, the Brazilian has called for an Octagon return – particularly against fellow Florida-based trainee, Poirier, amid links for the Louisanan for a welterweight division leap.
Gilbert Burns likes idea of welterweight clash with Dustin Poirier next
Making his case for a pairing with the ex-interim champion, Burns claimed that proposed pairing with Poirier made all the sense in the world next.
"If you aske me which fight I wanted, it's Dustin Poirier," Gilbert Burns told MMA Fighting. "He's moving up and that would be a super cool fight, but everyone's calling him out, everybody wants him, so I won't talk too much about it. But it's a cool fight because of his name because he's moving up. It makes sense for him to fight against a top-five [contender].
"There's not point fighting someone ranked at 13 or 14," Gilbert Burns explained. "It does nothing for me now. I'm already waiting [to recover] anyway, so I'll wait for a good fight." 
Furthermore, earlier this week Burns' Brazilian counterpart, former lightweight champion, Rafael dos Anjos suggested a showdown with former interim gold holder, Poirier at UFC 295 in November at Madison Square Garden.
Clamoring for his own comeback to active competition before the end of the year, American Top Team staple, Poirier has called for a return to action since suffering a spectacular second round high-kick KO loss to Justin Gaethje in the pair's symbolic BMF title rematch at the end of July earlier this summer. 
Would you like to see Gilbert Burns make his return against Dustin Poirier?