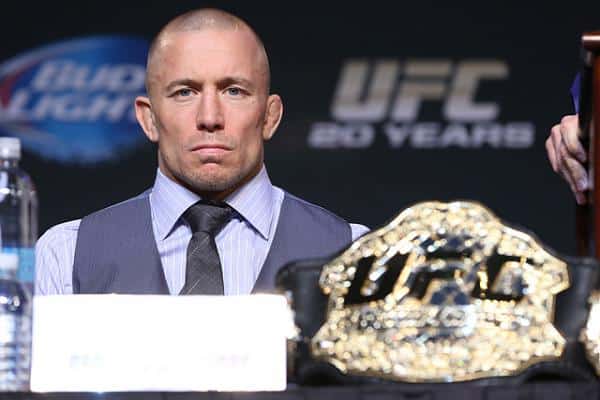 The legions of mixed martial arts (MMA) fans anticipating the long-awaited return of all-time great welterweight champion Georges St. Pierre will have to wait a little longer, at least for now.
A report surfaced earlier tonight from FM93 Quebec's Dan Pou that St. Pierre would be revealing his plan to come back in the coming days:
EXCLUSIF – @DanPou93 a appris que @GeorgesStPierre annoncera dans les prochains jours un retour à la compétition active en UFC. #FM93

— FM93 Québec (@fm93quebec) January 28, 2016
Translation: EXCLUSIVE – @DanPou93 has learned that @GeorgesStPierre will announce in the coming days a return to active competition in UFC. #FM93
However, St. Pierre was quick to refute that notion when contacted. Jump to the next page to find out what 'GSP' had to say….
If you enjoyed this story, please share it on social media!