His legacy at stake, longtime former UFC welterweight champion Georges St-Pierre sent a verifiable shockwave through the entire sport of mixed martial arts (MMA) when he submitted middleweight champion Michael Bisping last night (Sat., November 4, 2017) in the third round of their main event bout at UFC 217 from Madison Square Garden in New York City.
After nearly four years off, it was gutsy, heart-wrenching performance from St-Pierre, who had not finished a fight in the Octagon since a corner stoppage of BJ Penn at UFC 94 way back in 2009. The fact that he was able to return after so long out of the cage, at a bigger weight class, and score his first stoppage win in almost nine years is simply a pure testament to his skill at all aspects of MMA.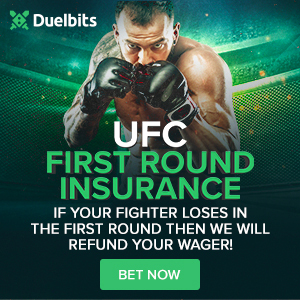 I'll admit I was one of many who thought St-Pierre was wading into dangerous waters in taking on the supposedly bigger and much more active Bisping. He quieted us doubters with a resounding return, yet it wasn't simply the fact he did it but how easy he made it look. True, his performance wasn't quite flawless, as he was cut open by several elbows from bottom guard and appeared to be tiring slightly in the second and third rounds.
Regardless, he outclassed "The Count" in the major arena nearly everyone thought he had an advantage in – striking. St-Pierre's classic jab was as effective as ever, its stinging precision finding a home so early and often that the side of Bisping's face was reddened from the early first round on. His bread-and-butter takedowns, the major advantage everyone thought he would hold over the champion, were so effective that it began to seem he could and would ground the fight at any moment.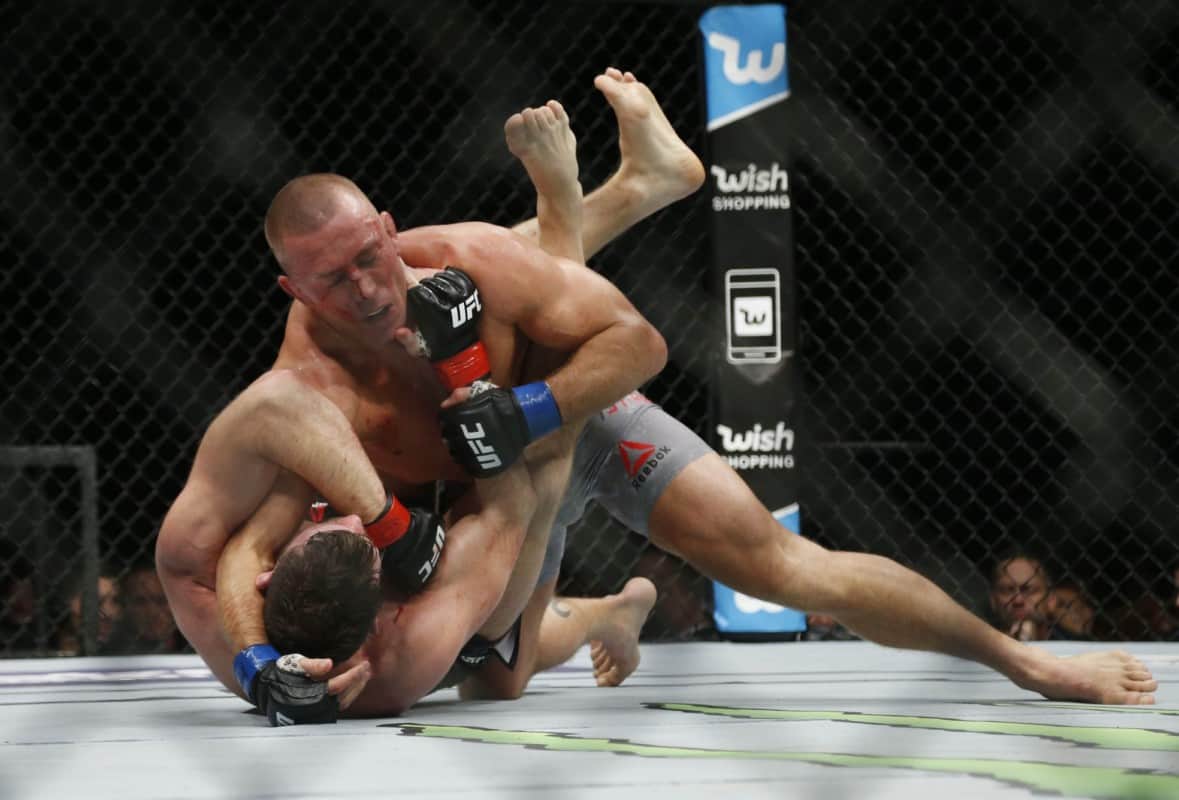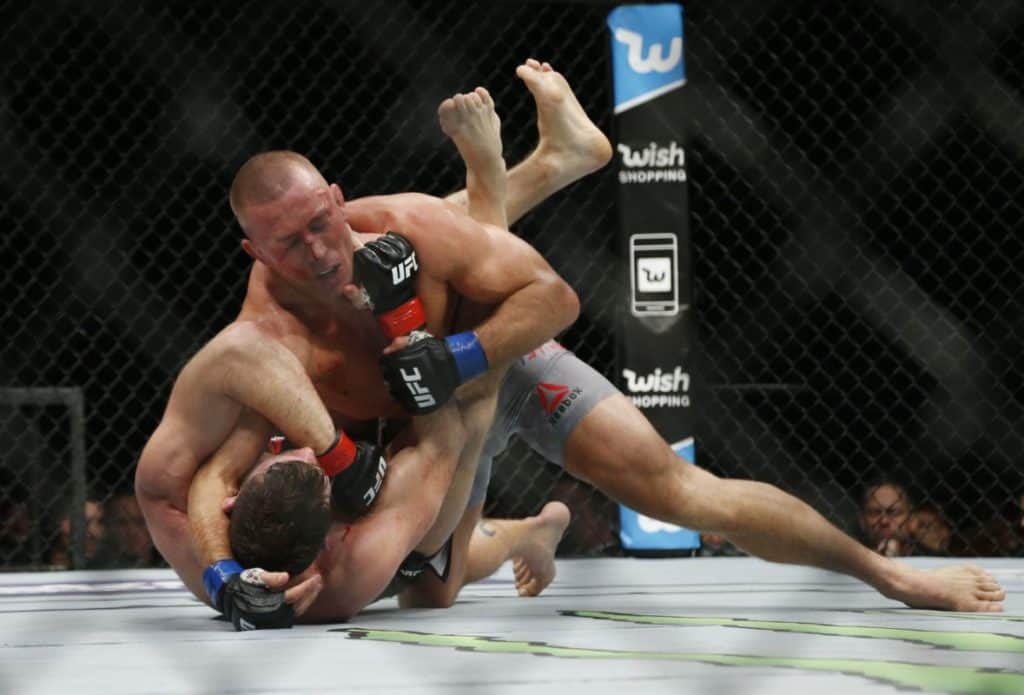 And just when the cardio machine and legitimate all-time great Bisping seemed to turn the sides ever so slightly in his favor last night, St-Pierre reminded us why he's plainly the greatest MMA fighter of all-time by blasting Bisping with a picturesque left hook followed by a hellacious onslaught of elbows and punches followed by a rear-naked choke that Bisping refused to tap out to, resulting in him passing out.
These were the brush strokes of Van Gogh, the symphonies of Beethoven playing out in mixed martial arts form. On a night with hyperbole abound, St-Pierre created a storyline worthy of the most hyperbolic type of comparisons, one I will freely make by calling him the best ever. Demetrious Johnson is no doubt an all-time great, but his body of work just doesn't beat St-Pierre's right now in my opinion. By comparison, if he went up and won the bantamweight title from new champion TJ Dillashaw, they'd certainly be on equal footing.
One final and perhaps, although it's under the radar in a sense, most impactful reason St-Pierre's middleweight title victory was so great was that he risked so much to come back and fight in a larger weight class. He could have so easily stayed retired and not risked taking any more damage, and indeed he was badly bloodied and taken to the hospital after the fight, rendering him absent from the post-fight press conference. If helost, he said he would retire for good, leaving him with precious little margin for error against one of the toughests out the UFC has ever seen.
MMA's greatest tactician knew he could do something even greater, however, and made his biggest calculated risk yet to earn his biggest-ever prize. His fighting future is all of the sudden incredibly bright, and all because a fighter whom many had written off as too safe and unexciting took a huge risk to make history.