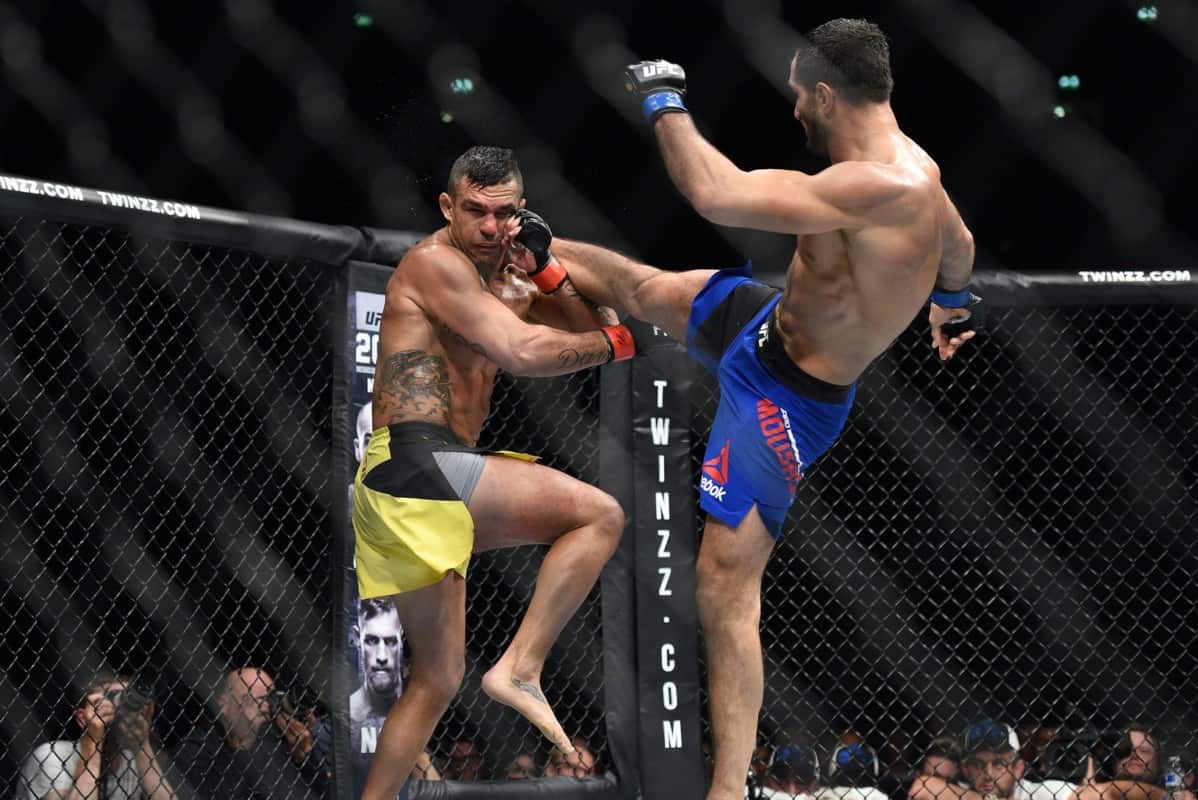 In a perennial contest in the UFC's middleweight division, No. 9- ranked Gegard Mousasi and No. 5- ranked Vitor Belfort locked horns in the co-main event of UFC 204 from Manchester, England.
In the first round of the contest Mousasi pushed the action forward and established his jab early on, landing a takedown at the closing second of the very first round.
The second round marked the beginning of the end for Belfort, who was being out-classed and out-struck before 'The Phenom' got rocked with a punch flush to the chin.
Mousasi would get the fight down to the ground and pound away on the former 205-pound champ for the TKO win.
You can check out the full fight video highlights from the contest here:
https://www.youtube.com/watch?v=Vku5nDJHzTY