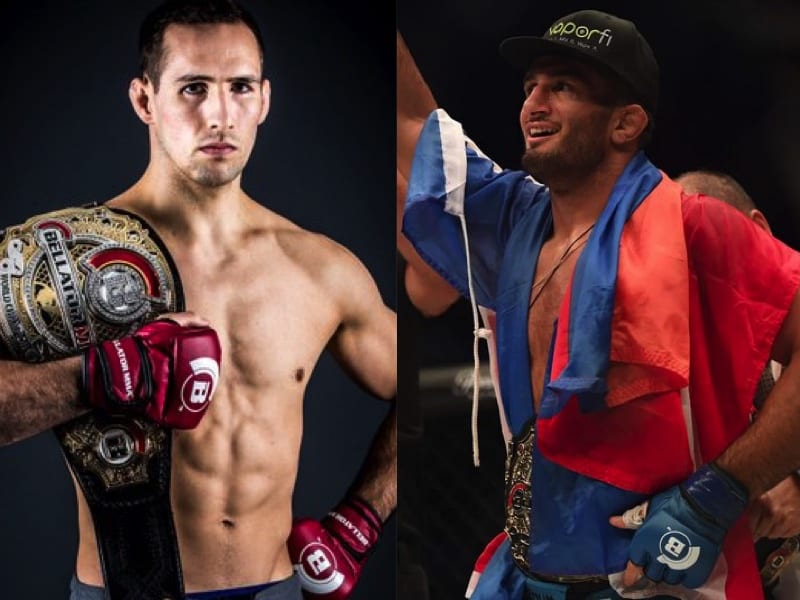 Bellator MMA is set to host a champion vs. champion bout of epic proportions.
ESPN and MMA Fighting have confirmed that Bellator middleweight champion Gegard Mousasi will defend his title against welterweight champion Rory MacDonald.
The bout will happen on September 29th from San Jose, California. Mousasi won the Bellator middleweight title last month at Bellator 200 after defeating Rafael Carvalho via first-round TKO. He has won seven straight fights.
The 32-year-old departed from the UFC last year after defeating Chris Weidman in his last Octagon appearance.
MacDonald has had a rather similar road to Bellator. He signed with the promotion after dropping a unanimous decision to Stephen "Wonderboy" Thompson in June of 2016. The Canadian has since had back-to-back wins under the Bellator banner.
The latter featured MacDonald capturing 170-pound gold when he defeated Douglas Lima via unanimous decision in January. Bellator's San Jose card is shaping up to be rather nice.
A fourth meeting between Rampage Jackson and Wanderlei Silva is also expected for the event.