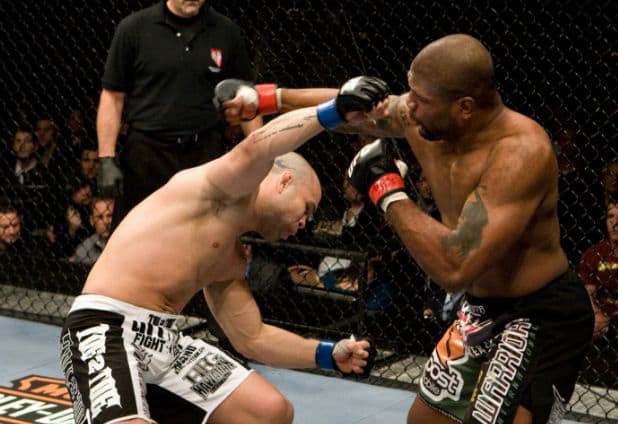 Wanderlei Silva and Rampage Jackson will supposedly be meeting inside the cage for the fourth time.
Silva posted a video on his official Facebook page today (Wed. June 20, 2018) and claimed he has been offered a main event clash against Jackson for Bellator MMA in California on a September 29th card that has yet to be announced:
"Like people say, it's very hard for a good professional to retire," Silva said. "I just got a call from Bellator inviting to be part of the Sept. 29 (card) against Quinton Jackson in the main event in California. It's our fourth bout, I won two of the first three, so it's 2-1 for me."
This very well could be the main event for the California card, as Bellator and Viacom are set to hold a press conference in New York on June 26 to announce "a new landmark distribution deal." They are also teasing "a monumental 'can't-miss' event."
Bellator MMA President Scott Coker, Jackson, and Silva are set to attend the presser.
Silva won the first two meetings with Jackson under the PRIDE banner, both via knockout in 2003 and 2004. They squared off for a third time in 2008 in the UFC, and Jackson won that fight via first-round knockout.