Gegard Mousasi Picks Apart Thales Leites In Decision Win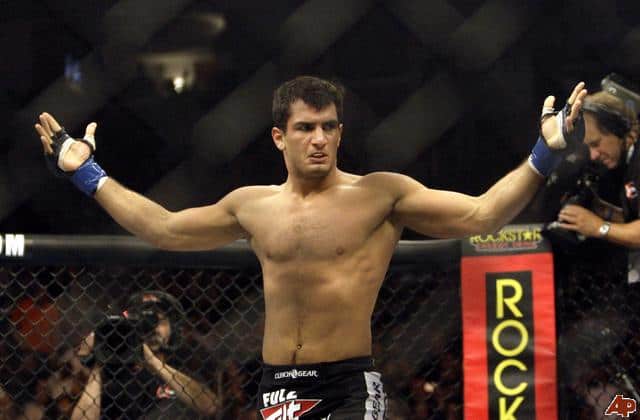 Two respected mixed martial arts (MMA) veterans did battle inside the Octagon at UFC Fight Night 84. The two 185-pounders looking to recover from losses were former Strikeforce light heavyweight title holder Gegard Mousasi (38-6-2) and former Superior Challenge middleweight champion Thales Leites (25-6).
Immediately Leites went for a takedown and pushed his opponent against the fence. Leites pulled guard, but Mousasi avoided a grappling exchange on the ground. Mousasi threw out a jab. A leg kick found the mark for the Brazilian. He went for a takedown, but "The Dreamcather" stuffed it. Leites again tried to pull guard, but Mousasi was able to keep the fight standing.
Mousasi landed a stiff straight right hand. Leites missed a wild hook. Mousasi avoided most of his opponent's strikes and kept landing one strike at a time.  The Brazilian had no answer for Mousasi and couldn't come close to completing a takedown. The fans became restless towards the end of round two, but responded to Mousasi's kicks while Leites laid on his back.
Leites pulled guard at the start of the final round. "The Dreamcatcher" returned to his feet and continued to throw his jab. Leites landed a left hook and pushed forward with strikes to his opponent. The swelling over the eye of Leites looked to take its toll. Mousasi connected with a right hand and gained top control shortly after on a bloodied Leites.
Unsurprisingly, all three judges saw Mousasi as the winner.
Final Result: Gegard Mousasi def. Thales Leites via unanimous decision (30-27, 29-28, 30-27)