Gabe Green Lights Yohan Lainesse Up With Body Shot Blitz – UFC Vegas 53 Highlights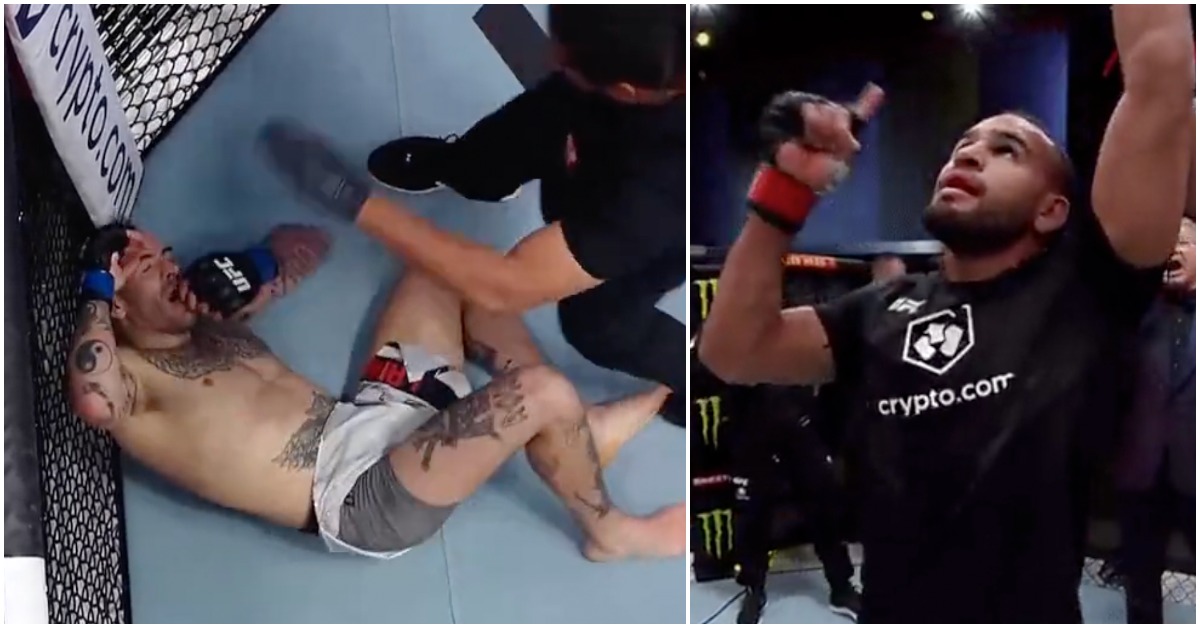 Hard-hitting welterweight Gabe Green picks up his second victory under the UFC banner – capitalizing against Yohan Lainesse after overcoming adversity early on.
'Gifted' Gabe Green was likely down on the scorecards after round one, and things seemed to be going from bad to worse in round two, as Lainesse dropped him with a lethal hook. However, Green remained composed, worked his way back to his feet, and re-established himself in the fight.
In the latter half of round two, Green suddenly turned on the pressure, landing a series of vicious body shots that had his opponent stumbling back to the cage. From here, Green began blitzing Lainesse, ripping shots to the ribs, crumpling the 'White Lion' and forcing Herb Dean to step in.
Below, catch the highlights from Gabe Green's second-round victory against Yohan Lainesse