Five days before his interim UFC featherweight title rematch with former champion Jose Aldo at this weekend's (Sat., July 9, 2016) UFC 200 pay-per-view (PPV) from Las Vegas, Frankie Edgar believes he and "Scarface" are at exact opposite spots in their careers compared to when they first met back at February 2013's UFC 156.
That pivotal fight was "The Answer's" first bout at 145 pounds after he had dropped two very thin decisions to former champion Benson Henderson at lightweight. When Aldo beat him with yet another close call to send Edgar on a three-fight losing streak in title bouts, the New Jersey native knew he had changes to make in order to rebound from the brutal downswing.
Edgar did so, and the results are his current five-fight win streak that includes finishes of top contenders Chad Mendes and Cub Swanson, in addition to wins over two legends in BJ Penn and Urijah Faber. With his career completely rejuvenated, he discussed what's now different in an interview with FOX Sports, focusing on the boosted confidence that was lacking before his first fight with Aldo:
"When we fought the last time, I was coming off a two-fight skid at lightweight and when you have two close fights, you start to second-guess yourself a little bit.
"It's that inner fight with yourself. I always believed in myself, I always prepared the right ways. Even after that Benson Henderson fight before the Aldo fight, I did everything the right way, it's just that inner battle. You lose close fights and you start second-guessing those little things that you normally wouldn't. I had to forget about that."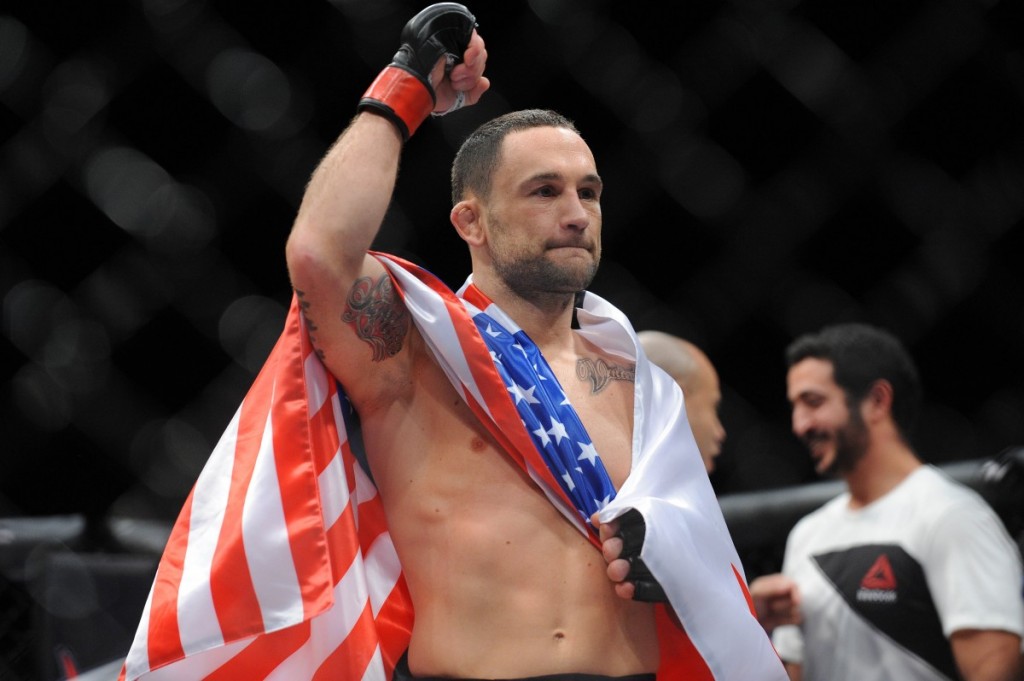 As for any doubt about himself, Edgar reassured that he's over that, and a big part of it was making sure he wasn't in such close fights. His newfound killer instinct is noticeable, and it's lent to him being a more complete and dangerous fighter overall:
"I think I've gotten past that," Edgar said. "I've made the adjustments so I'm not in these close fights. You can arguably say I haven't lost a round since the Aldo fight. I'm putting guys away now. I'm just a much more improved fighter.
"Confidence is everything. You go in there and believe in yourself and you can't be stopped. I feel like you've got to be good to be confident first and I know I'm good enough to have the confidence that I have. Now that I believe in it, it's just going to make everything that much better. I think I'm going to come out there in the first round guns blazing."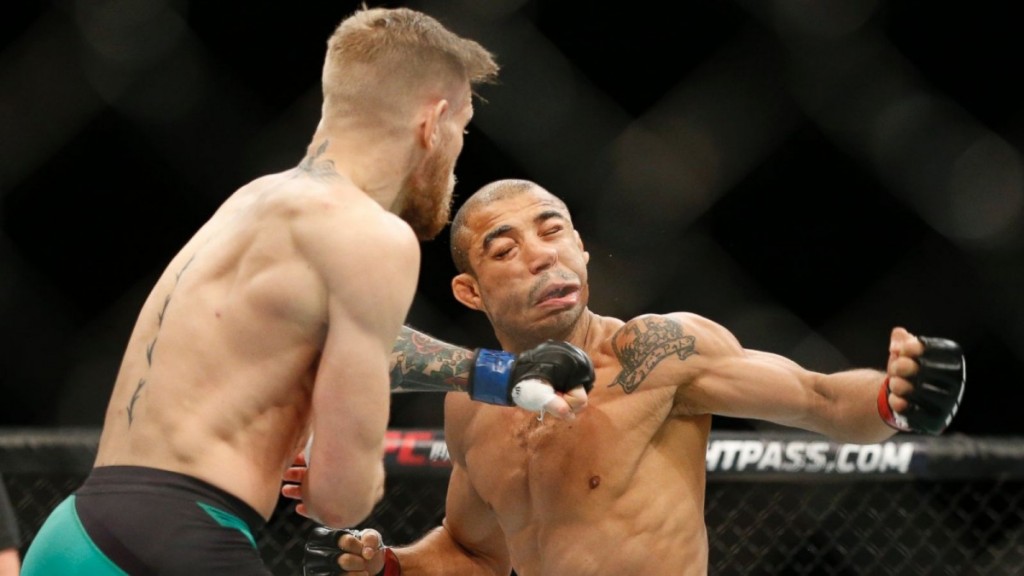 Edgar believes Aldo is in quite the opposite spot, however, as he stated his shocking 13-second loss to Conor McGregor in his last fight has to be messing with his head due to the 'Notorious" brash trash talk and style of rubbing it in:
"It has to mess with you. Close losses mess with you, never mind getting knocked out with one punch. Especially to a guy like Conor, who is going to relish in it the way he does and talk about it the way he does, no one's better than him with that. I don't want to say it was embarrassing because it can happen to anybody, but for Aldo, I think it was a little embarrassing. To be on top for so long and then have it happen like that to that guy. That's definitely got to mess with him."
Because of that defeat, Edgar has serious doubts if Aldo will able to resume his world-beating form that saw him reign over the UFC featherweight division with impunity since its inception in 2011. He said that's something we won't know until they set foot in the cage, but Edgar does believe when he absorbs a few shots from the new and improved "Answer," he might be questioning himself:
"Maybe he'll bounce back and be more motivated, but he himself won't know until we step in there," Edgar said.
"It's really going to come down to that night. I think if he's looking to quit right now, those first couple of punches we're really going to find out if he wants to step and say he's still a fighter and he still wants this," Edgar said. "A lot of people that get knocked out like that do lose that fight.
"I do think if I hit him with some good stuff early on, he's going to really be questioning himself. Not only is he going to question himself from his last fight, but he's going to question himself in the first couple of minutes of our fight."

Finally, Edgar offered up his perfect prediction for the fight, and not surprisingly, it ended with him being declared the winner without the judges' scorecards being the determining factor:
"I get it done within three. Hand raised. I walk home with that belt."