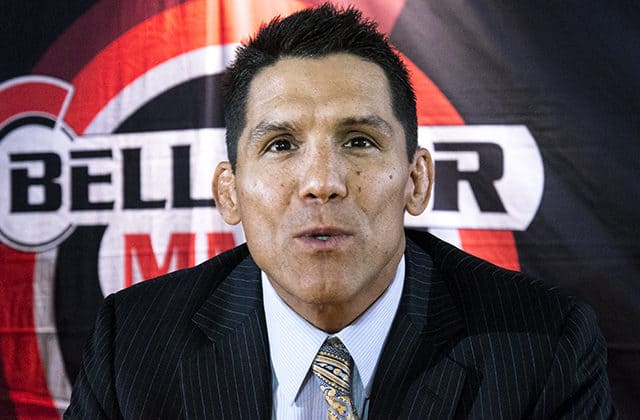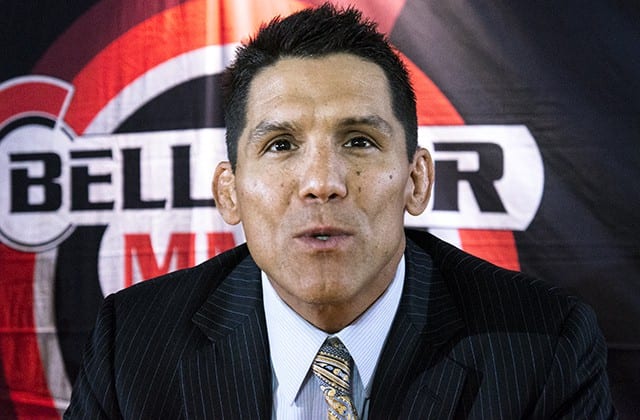 Leave it to Frank Shamrock to publicly say what many may be thinking about the Ultimate Fighting Championship (UFC).
The outspoke former UFC light heavyweight champion, who has a well-documented spat with UFC brass dating back many years, recently sized up the promotion's sale and how the new owners have been doing during what can only now be described as a horrific start to 2017 in an interview with Submission Radio (via MMA Mania), and things weren't so optimistic.
According to Shamrock, the UFC finally needs to treat their fighters better after WME's massive $4.2 billion purchase of the UFC last summer shed a ton of exposure on what the company was worth – and how that compared to what fighters make:
"You gotta change the way they treat these athletes. We gotta change the value that is given. Make it more fair. I think the way the old regime was set up, most of that money flowed to the top and all the executives got paid big, but these guys that really sacrificed, they didn't get much and now they're starting to speak about it."
Shamrock went on to detail his opinion that previous owners Lorenzo and Frank Fertitta got out of the sport at just the right time, as a whole host of various regulatory statutes could potentially change the way the promotion does business. He believes the UFC brand is at the end of their lifecycle unless they make some all-out changes to the oppressive way they treat their athletes:
"Hundred percent. You know, the discord is coming, the regulation is coming, the government oversight is coming," he said. "So yeah, that's the time to get out. The brand's had a great run, it's built up. The girl's beautiful globally, no one knows what it's really like. Perfect time to get out. I mean, I applaud their business. They're great business men. I knew they would be super successful with it, but at the same time, I want to be respected at work, I want to be cared for, I want my values to be acknowledged."

"I mean, from a business perspective if I was looking at the lifecycle of a brand, we're winding this brand down unless drastic changes happen. And only because they had a very oppressive, very results-oriented culture that wasn't concerned about fighters and their rights and the chi and everything else, and now that community has pushed back. So they're not performing, they're not sacrificing, you know, they want to be paid first. And that's great, but you need a very active and vibrant and risk-taking culture to keep this type of growth going, and I think that part is stagnant."
The MMA legend then offered his stance that the UFC needs to go back to fostering the spirit of martial arts by creating a clear path to a UFC title, something that is tough to achieve in today's uncertain MMA landscape:
"We need to find a way to reactivate how that martial spirit and that Rocky-esque dream, and it seems like it's convoluted or smoke and mirrors now. There's no real path, you know, to go from my martial arts school to my UFC championship, and I think that's where they've lost the way."
If you enjoyed this story, please share it on social media!