Francis Ngannou still hopeful of Jon Jones fight regardless of UFC involvement: 'It's bigger than a title'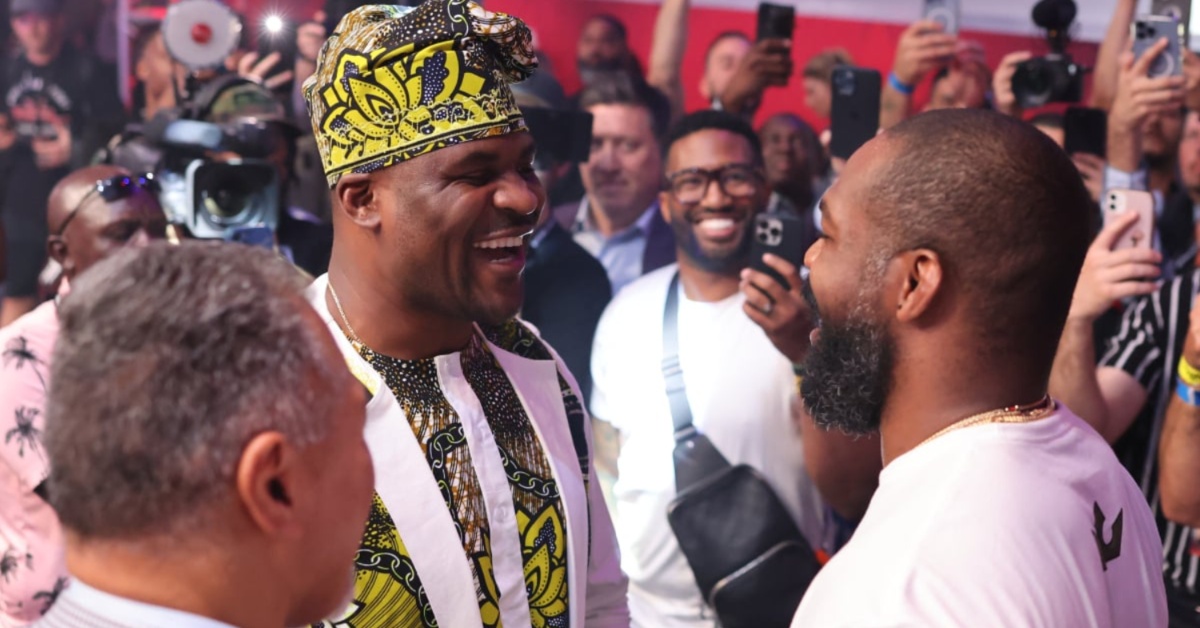 Former undisputed heavyweight champion, Francis Ngannou claims he is still holding out hope for an eventual tangle with long-time rival and incumbent UFC heavyweight champion, Jon Jones, regardless of an involvement or not from the promotion.
Ngannou, a former undisputed heavyweight champion under the banner of the UFC, has been sidelined from active competition since he headlined UFC 270 back in January of last year, landing a unanimous decision win over then-interim titleholder, Ciryl Gane. 
As for Jones, the Endicott native is slated to make his Octagon return against soon-to-be common-foe, Stipe Miocic at UFC 295 in November at Madison Square Garden, in the pair's championship fight.
Set to make his return to active competition next month in Riyadh, Saudi Arabia, Ngannou, who has since penned a multi-fight deal with the PFL (Professional Fighters League) – will take on incumbent WBC heavyweight champion, Tyson Fury in a 10 round professional boxing match as part of his debut.
Francis Ngannou hopeful of eventual fight with Jon Jones in the future
However, as far as a miscued fight with former two-time light heavyweight champion, Jones is concerned, despite the fact the pair both fight currently for different organization, Ngannou insists he's still hopeful of landing a blockbuster fight with the former.
"I don't know, maybe it'll be a special fight – a special belt or something, maybe not like a UFC belt," Francis Ngannou said on The Joe Rogan Experience. "To be honest, I don't worry about the title. The title is not what I worry about. I worry about that fight, that challenge."
"I wouldn't care if it was a fight without a title," Francis Ngannou explained. "In my mind, I don't need a UFC title. That fight is bigger than a title. The fight is bigger than a title. Deep inside me, I still have a little bit of hope, even through I know it's going to be hard. But, you never know." 
Would you like to see Francis Ngannou fight Jon Jones in the future?