Four Reasons Edmond Tarverdyan Needs To Let Rousey Paydays Go
Former UFC women's bantamweight champion Ronda Rousey hasn't competed since UFC 207 last December, and she's only competed twice since Nov. 2015.
Both of those fights were knockout losses in contests where the once-great 'Rowdy' looked painfully human, and indeed many flocked to brutally criticize her stand-up game (or lack thereof). The vast majority of the combat sports world has accepted the fact that she'll likely never fight again, but it doesn't appear as if her longtime head coach, Edmond Tarverdyan, has.
Appearing on an episode of The MMA Hour earlier this week, Tarverdyan not only said that he'd like Rousey to take another fight, but that he'd also like it to be against UFC featherweight champion Cris Cyborg, by far the most dominant female force in MMA:
"That's the one," Tarverdyan said. "I want that fight. When I trained Ronda, I know Ronda could beat Cyborg. I know that. Cyborg is too slow."
During Rousey's peak, a super fight between her and Cyborg was often discussed to the point where it was one of the most anticipated fights in MMA, although the discrepancy in weight between the two, coupled with Cyborg's past failed drug test, always provided too many issues in making the bout a reality.
Although it never came to fruition, the bout obviously would've made a ton of sense had it taken place a few years back. Now, however, on the back of two straight brutal knockout losses, it doesn't seem like such a good idea for Rousey.
But that apparently won't stop Tarverdyan from seeking one last massive payday on the heels of Rousey's name. Let's take a look at four reasons why Tarverdyan needs to let go of Rousey's fighting career: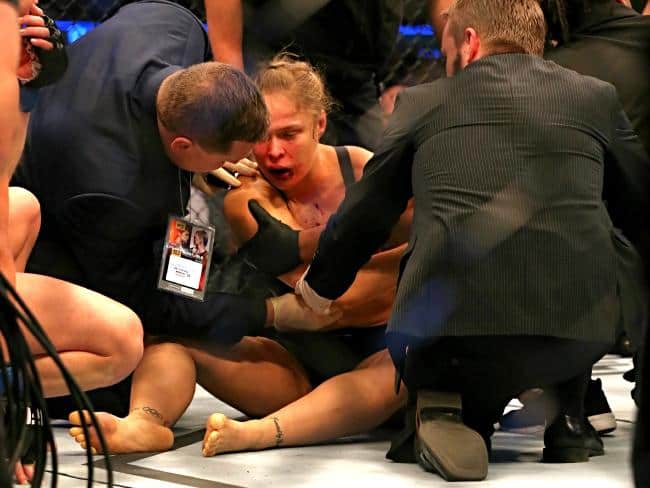 Knockout Losing Streak
After starting her professional career out 12-0 with all 12 of those victories coming by way of stoppage, Rousey appeared to be on the verge of immortality.
She then, however, ran into accomplished boxer and kickboxer-turned-mixed martial artist Holly Holm at UFC 193 in Nov. 2015. After being completely outclassed on the feet, Rousey was brutally knocked out in the second round by a perfectly-placed head kick from Holm.
It was clear that the former Olympic Judoka had many holes in her striking game to work on.
After surrendering her belt to Holm, Rousey disappeared from the limelight for quite some time before returning at UFC 207 this past December to challenge current 135-pound champion Amanda Nunes. Looking to make a triumphant comeback, Rousey appeared in great shape, although she was once again viciously knocked out. This time, however, it took only 48 seconds for Nunes to batter Rousey with a barrage of powerful shots to finish the fight.
Obviously, Rousey has been surpassed by her fellow bantamweights in the striking department, and there's no reason in risking more knockout losses, especially when she's financially stable and doesn't necessarily need to fight.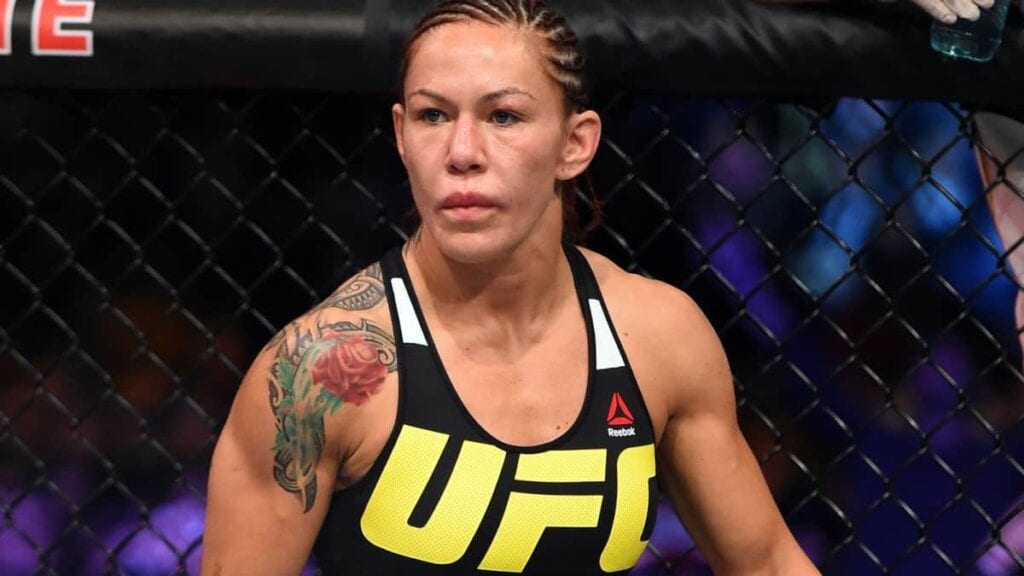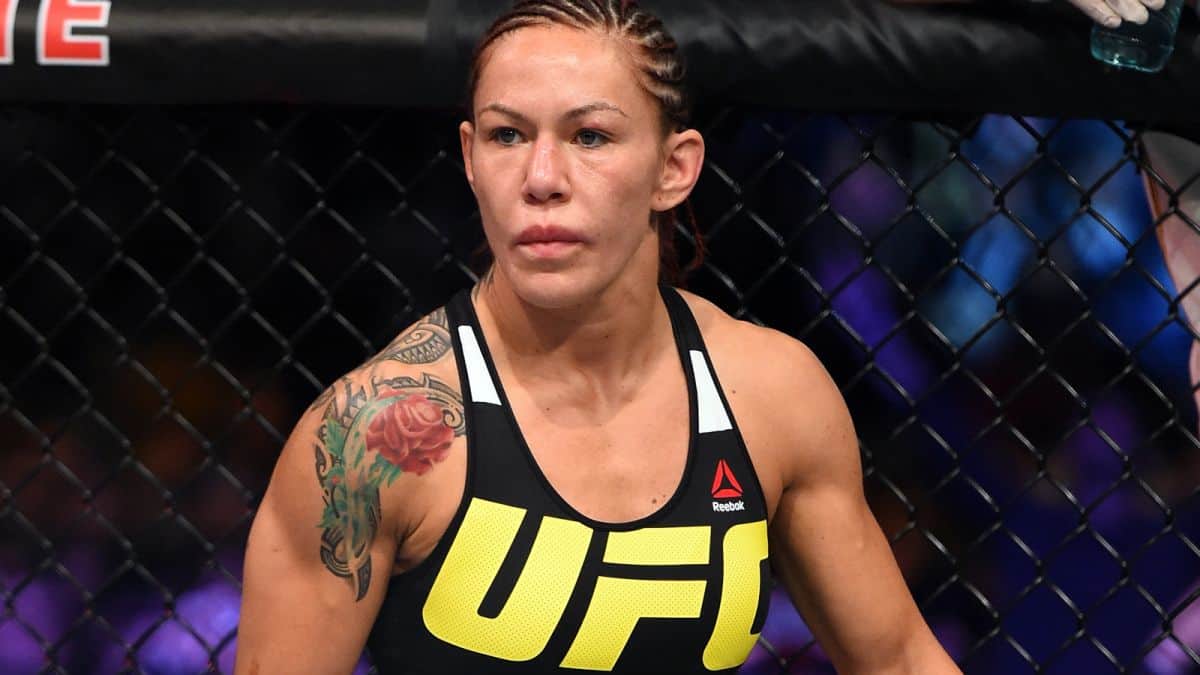 Cris Cyborg Is The Most Dangerous Opponent
Not only should Tarverdyan advise against Rousey returning to fighting, but he also shouldn't encourage her to accept a bout with someone as downright brutal as Cyborg.
The Brazilian slugger is widely considered to be the best female fighter on the planet, and she's without question one of the most dangerous fighters on the UFC roster. Her speed and tremendous power make her a threat to finish a fight at any given time, and she's won eight consecutive fights by T/KO.
Given her decorated striking background and the size advantage she would have over Rousey, Cyborg represents an unfavorable matchup for the "Rowdy" one.
Despite Tarverdyan feeling as if Cyborg is too 'slow', this is a fight Rousey should look to avoid, and one Tarverdyan should let go of.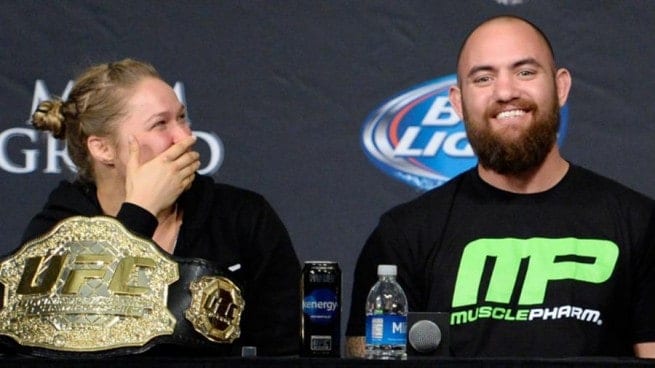 Rousey Is Newly Married
While Tarverdyan has expressed interest in Rousey fighting again, the ex-champion has expressed no interest in fighting again herself, and she's been quite busy outside of the cage.
For example, she recently married boyfriend Travis Browne, a veteran UFC heavyweight. Rousey posted numerous wedding photos on her social media accounts, and it seems as if she's content moving forward into the next chapter of her life without fighting.
As previously mentioned, Rousey is undoubtedly financially stable. If she's interested in starting a family, she could certainly focus on that. Unless she truly wants to return to fighting, there's no reason to risk taking more damage or tarnishing her legacy, and Tarverdyan needs to accept that, even if he is involved in a highly-publicized bankruptcy case.
Also, given her star power, Rousey has a plethora of opportunities available to her that don't involve her stepping into the Octagon…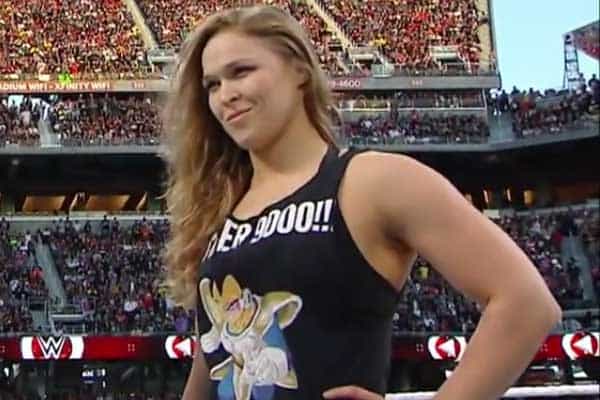 Potential Future In WWE
Throughout her UFC run, Rousey made a name for herself as a global superstar. She modeled for big-time outlets and appeared in major feature films as well. She also wrote her own book. Needless to say, Rousey provided for herself in multiple ways outside of fighting.
And recently, a new opportunity has presented itself.
As a lifelong pro-wrestling fan, many have suspected that a future in WWE (World Wrestling Entertainment) was always a possibility for the "Rowdy" one. At WrestleMania 31 in March 2015, Rousey was seated in the front row before appearing in the ring for a segment with the Rock, Stephanie McMahon and Triple H. Earlier this month, Rousey also appeared backstage at the Mae Young Classic.
In addition to these appearances, Triple H, who also serves as a WWE executive, said last month on ESPN that Rousey was 'interested' in professional wrestling, and that 'conversations' were taking place.
If Rousey wants to remain under the spotlight and try out a new venture, competing in the WWE would be a smarter move than returning to the UFC. Her actual fighting flaws would never be an issue, but the name recognition gained from MMA could carry her far in the land of scripted 'wrestling.'
It's also a move that Tarverdyan should be encouraging, rather than voicing his interest in a bout between Rousey and Cyborg. He clearly doesn't want that, as he's obviously more focused on a selfish payday where Rousey could get hurt badly. There's just no evidence that, after losses to two smaller strikers in Holm and Nunes, that Rousey could offer Cyborg anything on the feet, and it could be argued his 'coaching' will never change that.
That is why ultimately, it's time for Edmond Tarverdyan to give up on the Rousey paydays.