No. 8-ranked welterweight contender Stephen "Wonderboy" Thompson went into last night's (February 6, 2016) UFC Fight Night 82 from Las Vegas with a chip on his shoulder.
Facing off with No. 2-ranked former champion Johny "Bigg Rigg" Hendricks in the night's main event, Thompson had something to prove, and he did just that.
In unexpected fashion, Thompson came out firing, using his elite level striking to bulldoze through Hendricks, scoring a first round finish and a huge upset over a perennial title contender.
Having taken out one of the division's best, "Wonderboy" has undoubtedly skyrocketed himself towards the top of the rankings, and should be in line for a huge fight next.
Let's take a look at four possible options for Thompson: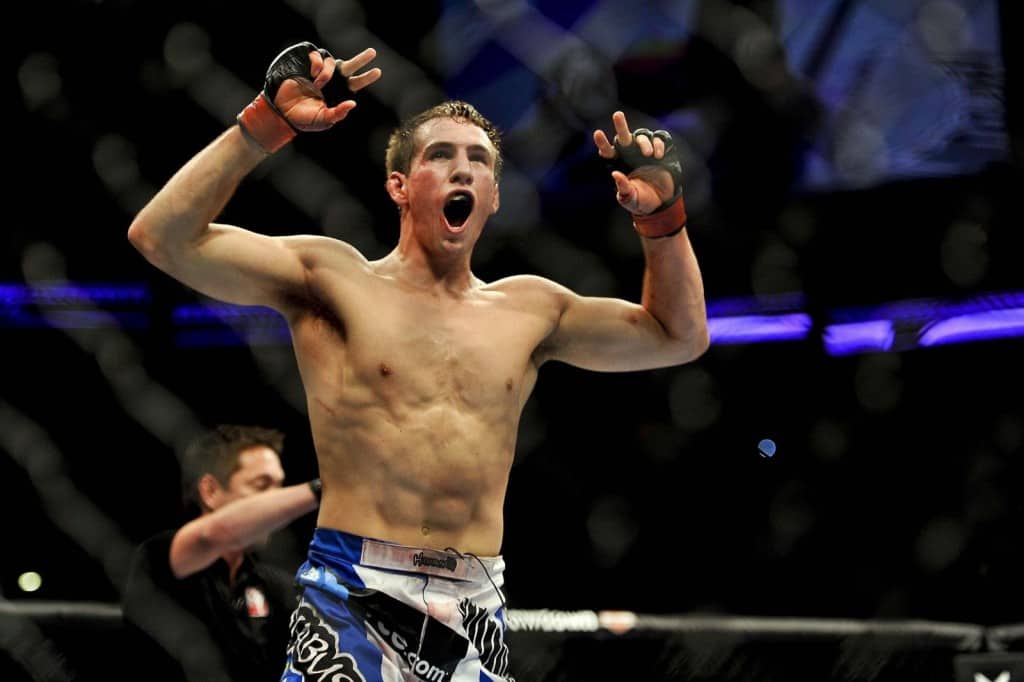 Rory MacDonald
While Thompson's current win streak and a win over Hendricks could very well warrant a title shot, it's hard to see "Wonderboy" being next given the crowded nature of the 170-pound title race.
That being said, a bout with No. 1-ranked Rory "Red King" MacDonald could make a lot of sense.
MacDonald is coming off of a failed bit for the title at last July's UFC 189 when he went toe to toe with champion Robbie Lawler for five rounds in one of the best fights of all-time.
Despite losing to Lawler twice, the Canadian remains one of the best welterweights in the world, and would provide a great test for Thompson.
The "Red King's" well-round skillset up against "Wonderboy's" decorated striking and growing grappling skills could match for a highly exciting affair.
The fight also makes sense from a rankings stand point, as the winner would almost certainly be the No. 1 contender.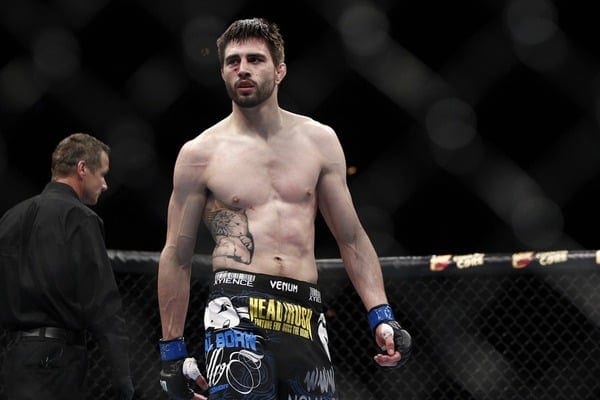 Carlos Condit
A bout between Thompson and No. 4-ranked Carlos "The Natural Born Killer" Condit is without question one of the most exciting fights that the division has to offer.
Two tenacious strikers, both men use unorthodox styles that could spark fireworks if matched up together.
Like MacDonald, Condit is coming off of a five round instant classic with champion Robbie Lawler last month in a bout that many, including himself, felt as if he had won.
After the bout, the idea of an immediate rematch was tossed around, as well as the idea of Condit retiring which surprised the masses. If "The Natural Born Killer" sticks around and doesn't find himself in a rematch with Lawler, however, a bout with "Wonderboy" would be perfect for both fighters.
Thompson would get the chance to add another huge name to his resume on his way to a title shot, and Condit would get a chance to bounce back and stake his divisional relevance.
And of course this fight would be a treat for the fans.
Seems like a win-win.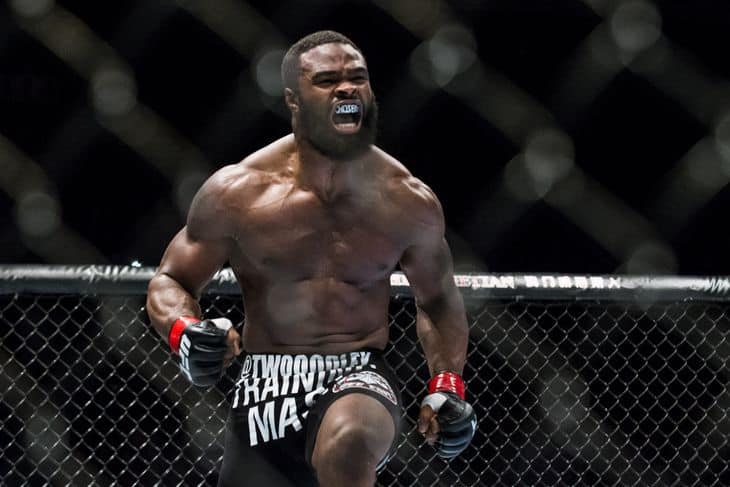 Tyron Woodley
Despite the possibility of a Lawler-Condit rematch being on the table, it's widely thought that No. 3-ranked Tyron "The Chosen One" Woodley is next in line for a shot at welterweight supremacy.
Woodley was supposed to clash with Hendricks last October in a title eliminator, but "Bigg Rigg" was forced to withdraw from the bout after suffering weight cutting issues. In the aftermath of the situation, UFC President Dana White promised Woodley a title shot, but nothing has been announced just yet.
That being said, "The Chosen One", an accomplished wrestler with brutal power and explosiveness, has won four out of his last five bouts.
If he isn't awarded a title shot, Woodley could meet "Wonderboy" in No. 1 contender bout.
The matchup would be extremely interesting from a stylistic standpoint given Woodley's wrestling and Thompson's unorthodox striking, movement, and footwork.
"The Chosen One" vs. "Wonderboy" anyone?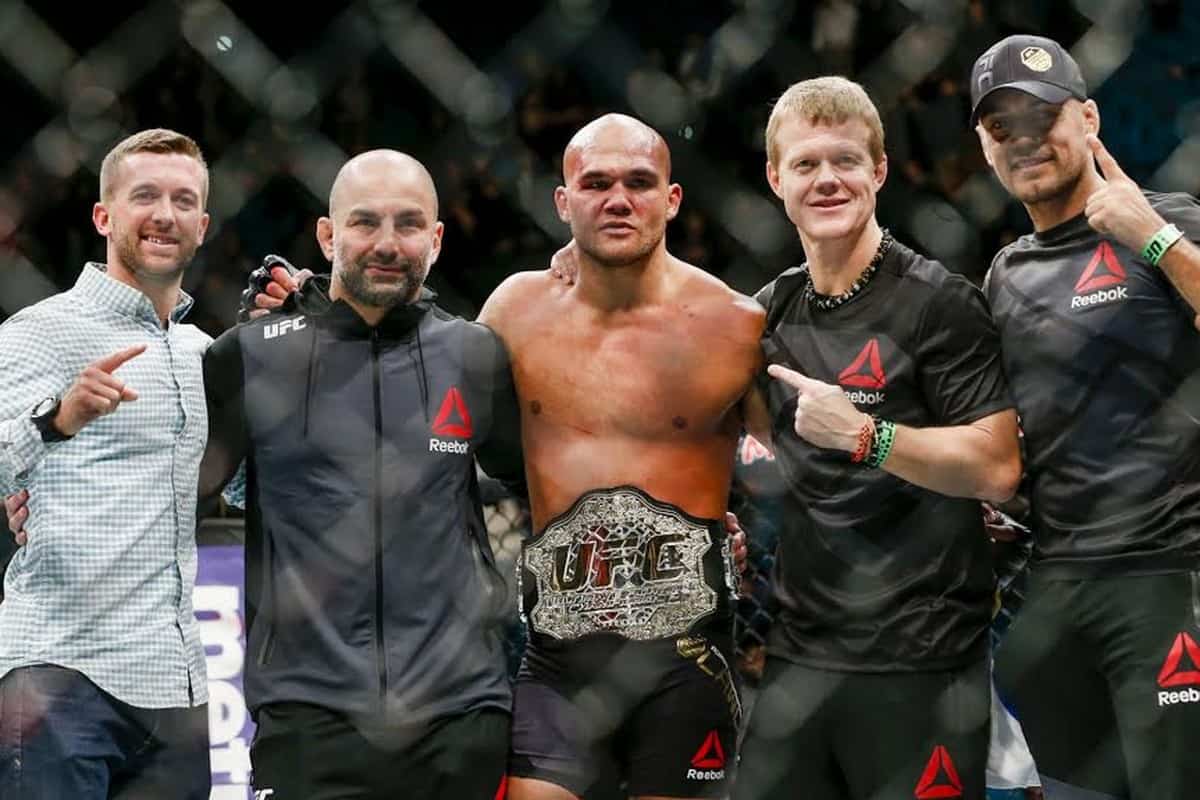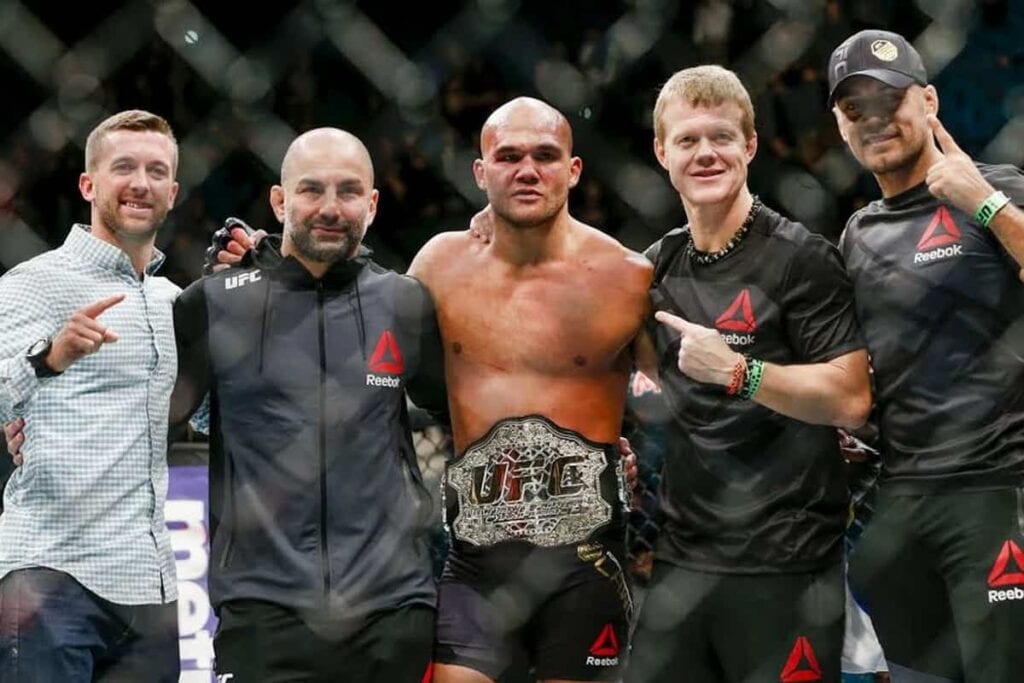 Robbie Lawler
While there's obviously multiple guys ahead of Thomspon in the current title race, I felt as if this option needed to be discussed simply because "Wonderboy" arguably deserves a shot at the title.
Lawler has taken the reigns of the 170 pound division, becoming one of the most exciting fighters in MMA in the process. Coming off of two slugfests with MacDonald and Condit, the "Ruthless" one has put together an impressive five fight win streak, and has only lost one bout since re-entering the UFC in 2013.
With a relentless, non-stop fighting style and an iron chin, Lawler has proved himself as a champion, but he hasn't faced anyone quite as tricky, and unpredictable as Thompson with the exception of possibly Condit.
With six straight wins including four by way of finish, Thompson has established himself as a legitimate title threat, and if the stars somehow align, a bout between he and Lawler would be one for the ages.