Forrest Griffin speaks on history with Mauricio 'Shogun' Rua and Stephan Bonnar's recent passing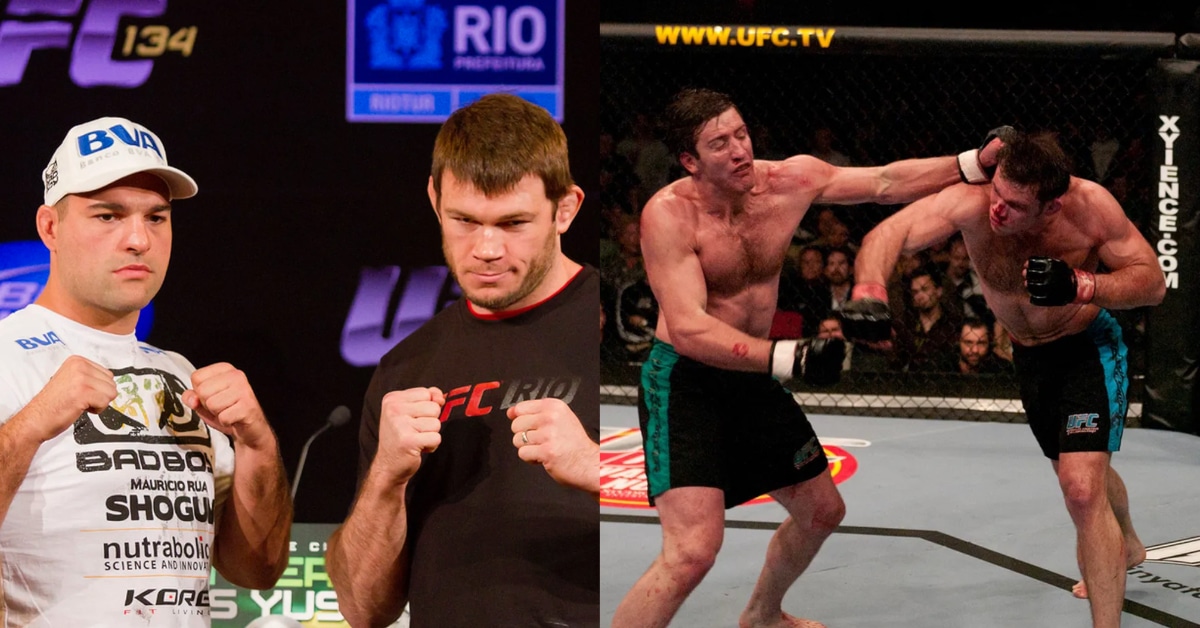 UFC Hall of Famer Forrest Griffin reminisced about his time knowing Mauricio 'Shogun' Rua and reflected on the passing of former opponent Stephan Bonnar. 
The former light heavyweight champion spoke with Barstool Sports' Robbie Fox about his history with Shogun Rua, who recently announced his retirement at UFC 283. Griffin had nothing but good things to say about Rua. The two fighters squared off in 2007 and 2011 with each taking a win. 
"Shogun's a classy dude. Like I've always liked him," Griffin said. "I fought in Brazil before I was ever with the UFC and his manager is the guy that put the event on and got me the fights down there. I broke my arm in the second fight with him and [Shogun's manager] he personally took me to the hospital and I'll never forget that." 
Forrest Griffin Speaks Out About Stephan Bonnar's Death
Griffin and Stephan Bonnar played a huge part in the UFC's trajectory. They competed in the The Ultimate Fighter 1 finale. The fight is considered one of the best highlights in both fighters' careers. Griffin and Bonnar were even inducted into the UFC Hall of Fame in 2013 for their epic battle. Griffin spoke on Bonnar's recent passing and legacy that cemented in the success of the UFC.  
"We all do this thing because of our own mentality, we want to blame the person that's died for something not necessarily blame them but say well they did X that's why they died so soon well you know Stephan wasn't…wasn't in a bad place when he passed like he wasn't doing anything that you and I don't do he was going to bed early working out as much as he could you know, he's living like a good life at the time," Griffin said. 
"His legacy and the importance he played in the UFC at that moment [was] that kind of tipping point. You really can't undersell that it was a huge thing." (h/t Middle Easy)