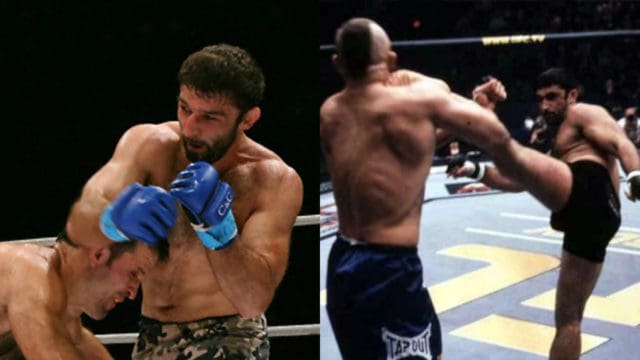 What a dark story
Armenian-Russian mixed martial arts veteran Amar Suloev is heavily tied in to the colorful tapestry of this sport. He may not have been the most well known fighter of his era, but the Yazidi family member fought for the top promotions during his fighting career, and finished with a 24-7 record and retired on a win. Considering he started fighting in the 1990's, a final record with a 3.4:1 win/loss ration is very impressive. Suloev fought some very well known fighters too, defeating the likes of Yushin Okami, Dean Lister, Andrei Seminov, Murilo Bustamante, Din Thomas and more.
His losses came at the hands of future UFC title contender Chael Sonnen, hall of famer Chuck Liddell before he was champion, Dennis Kang, Paulo Filho Seminov (1-1), and one Darrel Gholar. But in 2008 his fighting career ended, and the man who had trained at Fedor Emelianenko's future gym, defeated some top competition during a dark period in the sport, and even had a submission named after him (Suloev stretch) fell in to a harrowing pit of organized crime, murder and terminal illness.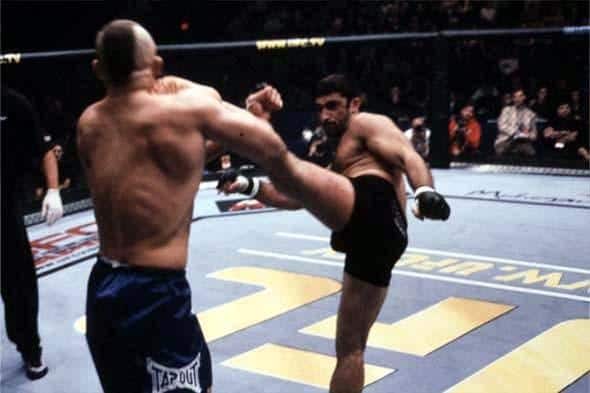 This dark report by Bloody Elbow reveals how deep the once accomplished MMA fighter has fallen in to the criminal abyss. Check out the dark tale:
Following Suloev's retirement eight years ago, he joined a private security company (VAN) in the Krasnodarsky Krai region of Russia. It was there that he met Sergei Zirinov, an ill-fated acquaintance that took Amar down a desperate spiral to the underworld of illegal activities. Zirinov, a Krasnodar legislative assemblyman, was later arrested for allegedly assassinating his political rivals. Sergei was also a member of President Vladimir's Putin's 'United Russia' party. Suloev appeared to be a rising member of his organized crime group.
The gang is believed to have killed the director of the Malaya Bukhta sanatorium, Vitaly Sadovnichy, and his wife Olga Ivankina, as well as businessman Salman Nabiyev. They had attempted to assassinate Nikolai Nesterenko but killed his driver instead and left the deputy wounded from the injuries…
If you enjoyed this story, please share it on social media!