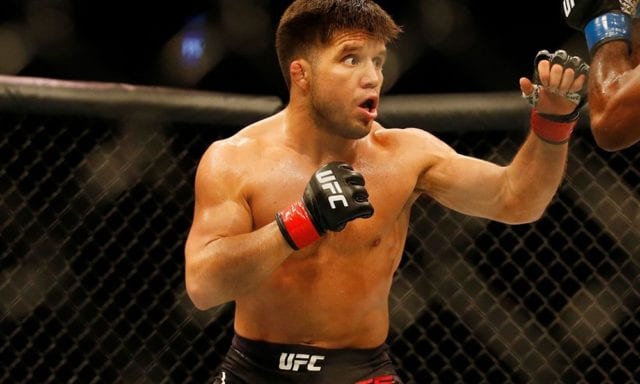 Flyweight champion Henry Cejudo was in attendance Saturday (Sept. 15, 2018) in Moscow, Russia for UFC Fight Night 136. The UFC even took the new champion on a shopping spree to replace some of his belongings.
Turns out, Cejudo lost his luggage. The clothes and such are replaceable but "The Messenger" lost something that quite literally is priceless.
"Unfortunately, my belt is in my luggage," Cejudo told reporters in Moscow, before adding with a laugh. "So now, on top of my gold medal, now it's my belt. I don't know what it is about gold. I can't keep it."
Unfortunately, this isn't the first time Cejudo has lost an irreplaceable item. He also lost his Olympic gold medal while escaping the Califonia wildfires last year.
Watch Henry Cejudo explain his lost luggage here (via MMA Junkie):
If you enjoyed this story, please share it on social media!