Last night was a big one for Floyd Mayweather. Now retired, 'Money' has been focusing a lot of time and energy on the next generation of boxers. Among those promising prospects is Swedish 'Ripper' Badou Jack. Facing James DeGale in a highly anticipated unification bout last night, fireworks were delivered. Jack signed to Mayweather promotions four years ago, and since then won the WBC super middleweight title. With the IBF belt in hand, the Brit DeGale also came prepared for war. Fans in Brooklyn, New York were treated to a thrilling 12-round battle.
Trading knockdowns, the two shared some particularly narrow rounds. Scoring the bout 114-112 for DeGale, and 113 even, the judges left the door open for a rematch. Highlights are available at the foot of the article.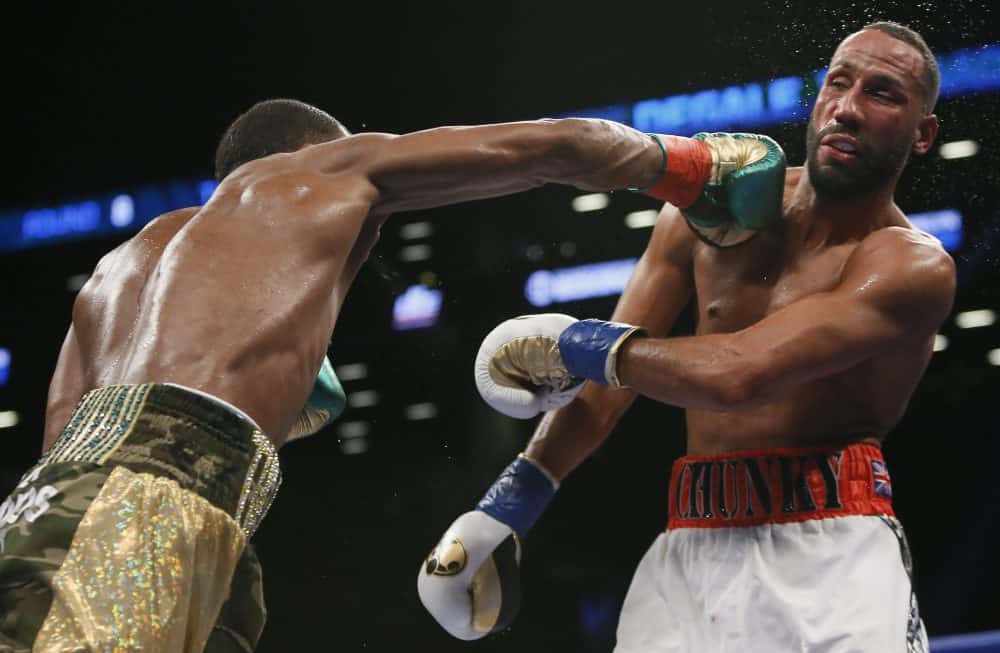 Mayweather's Ringside Comments
True to his nature, Mayweather was promoting yet again, and not only the boxing match featuring his protégé. Responding to questions about the heavily rumoured bout with Conor McGregor, 'Money' added more fuel to the fire, as quoted by Bloody Elbow:
"(I) Absolutely (want to fight Conor McGregor). I'm a businessman… We can do some crazy numbers. If it's Conor McGregor, [coming back] makes sense for me. But if it's anyone else, it doesn't make sense. Not for me."
For the first time since this whole saga began, UFC president Dana White gave the fight some credibility this week. Offering McGregor and Mayweather $25 million plus PPV points, White put out the first legitimate purse.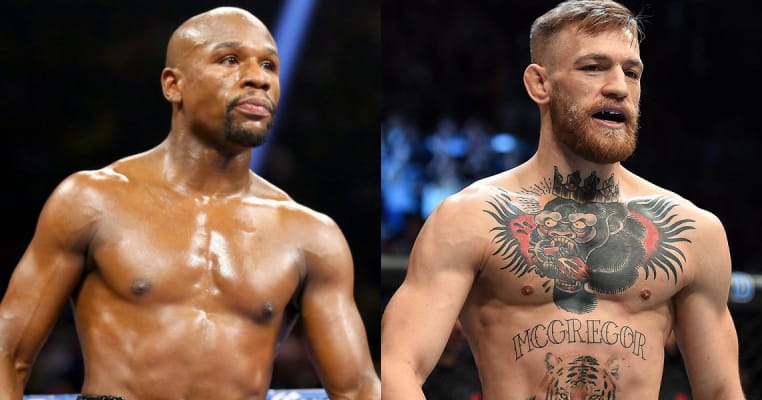 Wouldn't It Be Nice
Star power and money fights have taken MMA in a strange direction lately. Aside from the massive pay-per-view draw it would be, it would be interesting to see the MMA vs. boxing story play out.
Here are some of the highlights from Badou Jack vs. James DeGale in New York last night:
True to his reputation, @jamesdegale1 starts fast against @BadouJack with a first round knockdown with the left hand. #JackDeGale pic.twitter.com/OXePMa7s8n

— PBC (@premierboxing) January 15, 2017
.@BadouJack sends @jamesdegale1 down for the first time in his career in the 12th!! What a finish in Brooklyn!! #JackDeGale pic.twitter.com/aKMfy2Q4zf

— PBC (@premierboxing) January 15, 2017
Final #compubox stats from #DegaleJack @premierboxing #boxing pic.twitter.com/Y5TkuiIBaY

— CompuBox (@CompuBox) January 15, 2017