A few years back, former two-time UFC champion Cain Velasquez was considered by many to be the greatest heavyweight to have ever competed in mixed martial arts; or he was at least heavily in the discussion.
Fast-forward to 2016, however, and Velasquez is no longer the king of the UFC's heavyweight division.
A plethora of injuries and an upset loss later and Velasquez finds himself at a crossroads, having only competed once since October 2013.
The former champion is set to face off with No. 7-ranked Travis Browne at July 9's UFC 200 in a bout that if won, could launch Velasquez back into title contention.
His accomplishments inside of the cage can never be looked down upon, and while anything can happen in the insane sport called MMA, let's take a look at five reasons why Velasquez will never maintain UFC gold again.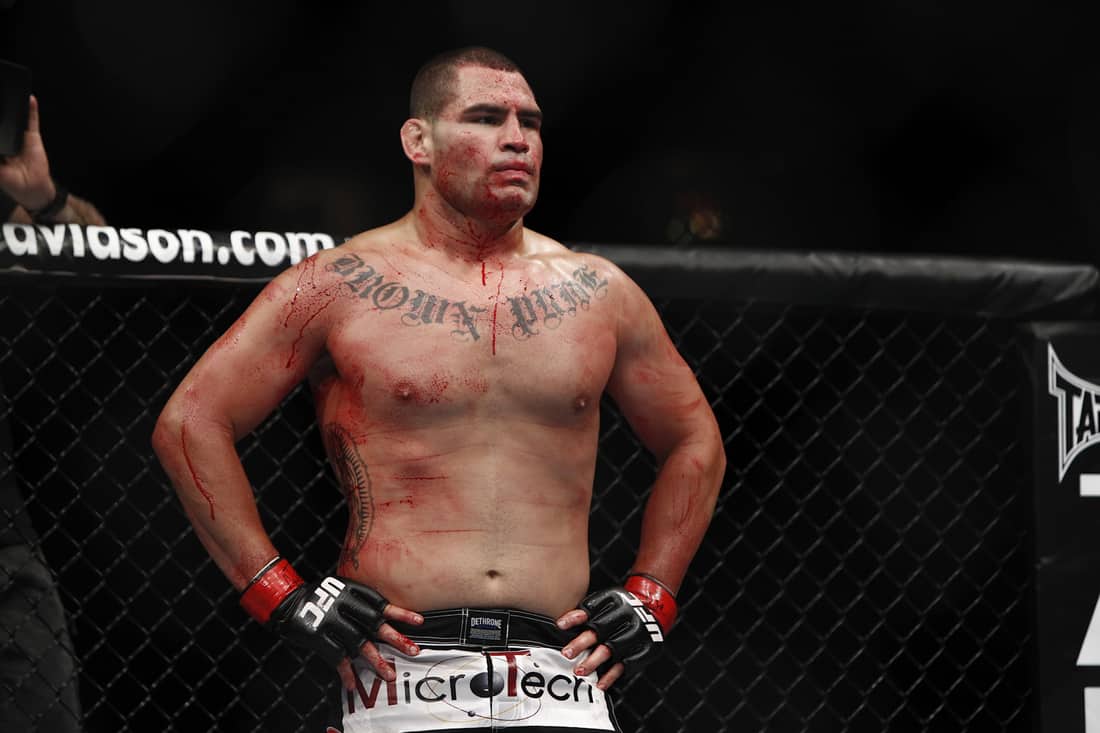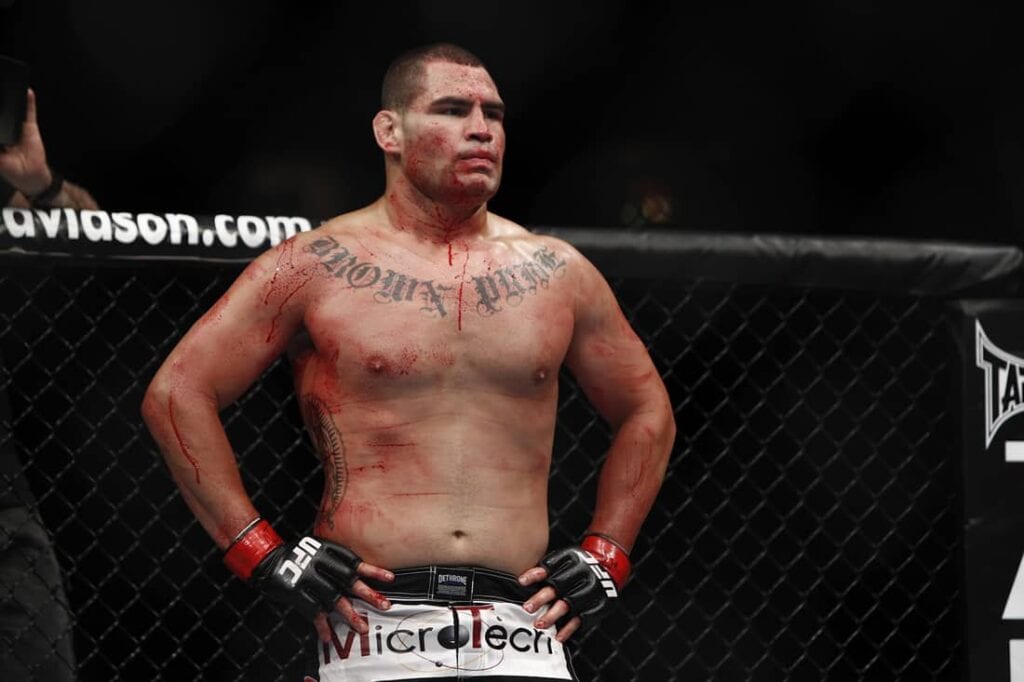 Injuries
When thinking of the most injury-prone athletes in mixed martial arts, Velasquez's name unfortunately instantly comes to mind.
His injury history is second to none, which, of course, isn't something positive.
Looking back at his injury-hampered career, Velasquez suffered a shoulder injury in his first UFC title bout with Brock Lesnar at 2010's UFC 121, an injury that would result in surgery after the scrap.
He would then go on to lose his title against Junior Dos Santos at UFC on FOX 1, having apparently reinjured his shoulder in the weeks leading up to the bout.
Moving on to 2014, Velasquez was called on to headline the UFC's first event in Mexico against challenger Fabricio Werdum, but he would be forced to pull out with a knee injury, leading to yet another surgery.
When the two men finally met at UFC 188 last June, Velasquez would be submitted by "Vai Cavalo", leading the UFC to line up an immediate rematch for February 2016's scheduled UFC 196 (later changed to UFC Fight Night 82).
The rematch has yet to happen, however, as Velasquez was once again pulled from the bout due to injury.
Despite all of his talent, the American Kickboxing Academy product has always had trouble staying healthy, and if Velasquez can't fight, he certainly can't win a title.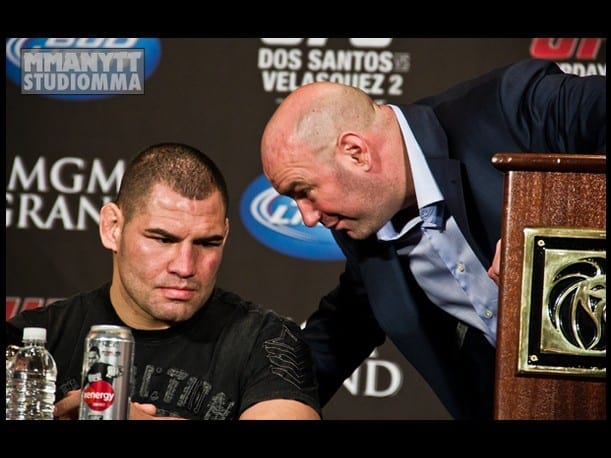 Lack of Trust From The UFC
Piggy-backing off of Velasquez's injury history, a lack of trust from the UFC may also hold him back from ever capturing the title again.
After having pulled out of multiple fights, and multiple big money fights for the promotion at that, it's likely that the UFC would be reluctant to bank on Velasquez headlining another card.
The former divisional leader may have to win a few more bouts and prove that he can remain healthy before the UFC rewards him with another shot at gold.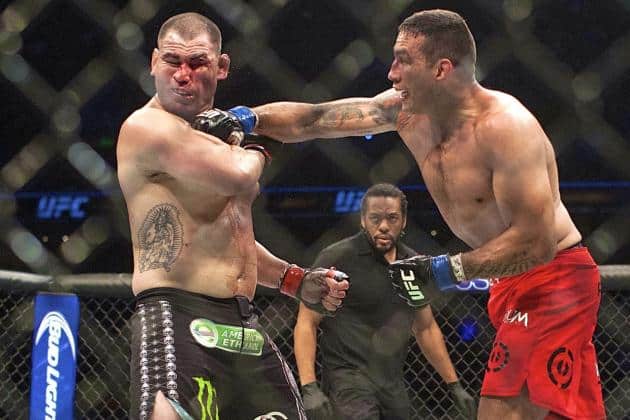 Ring Rust
Not only will Velasquez possibly have issues showing up healthy on fight night and securing another title shot, but it's also hard to predict which form he will show up in.
Having always been known as a cardio machine with relentless pressure and a world-class wrestling background to back it up, Velasquez simply looked like a shell of his former self in his return at UFC 188 after a long layoff.
Sure, the altitude in Mexico could have thrown him off, but the ex-boss was picked apart, and bloodied by "Vai Cavalo".
Will he show up in top shape at UFC 200?
Only time will tell.

The Emergence of the Heavyweight Division
On top of all of our previous reasons, the UFC's heavyweight division is also booming with contenders all of the sudden.
Werdum is set to defend his title against rising contender Stipe Miocic at May 14's UFC 198.
Prior to that, No. 3-ranked Alistair Overeem, who's coming off of a brutal stoppage victory over former champ Junior Dos Santos, will meet No. 5-ranked Andrei Arlovski, a man who has won four out of his last five bouts, on May 8, 2016.
The victor could indeed be in line for the next shot at gold.
And No. 4-ranked Dos Santos recently got back to his winning ways by dominating Ben Rothwell last Sunday, and No. 8-ranked Mark Hunt has won two straight.
Both men could provide for intriguing rematches with Werdum, or Miocic for that matter; albeit some may argue that a rematch between Hunt and Miocic would be unnecessary.
The bottom line here, however, is that the UFC has quite a bit of options regarding the heavyweight title picture, meaning they could look to another combatant to provide a fresh challenge for the champion rather than relying on the injury-riddled Velasquez.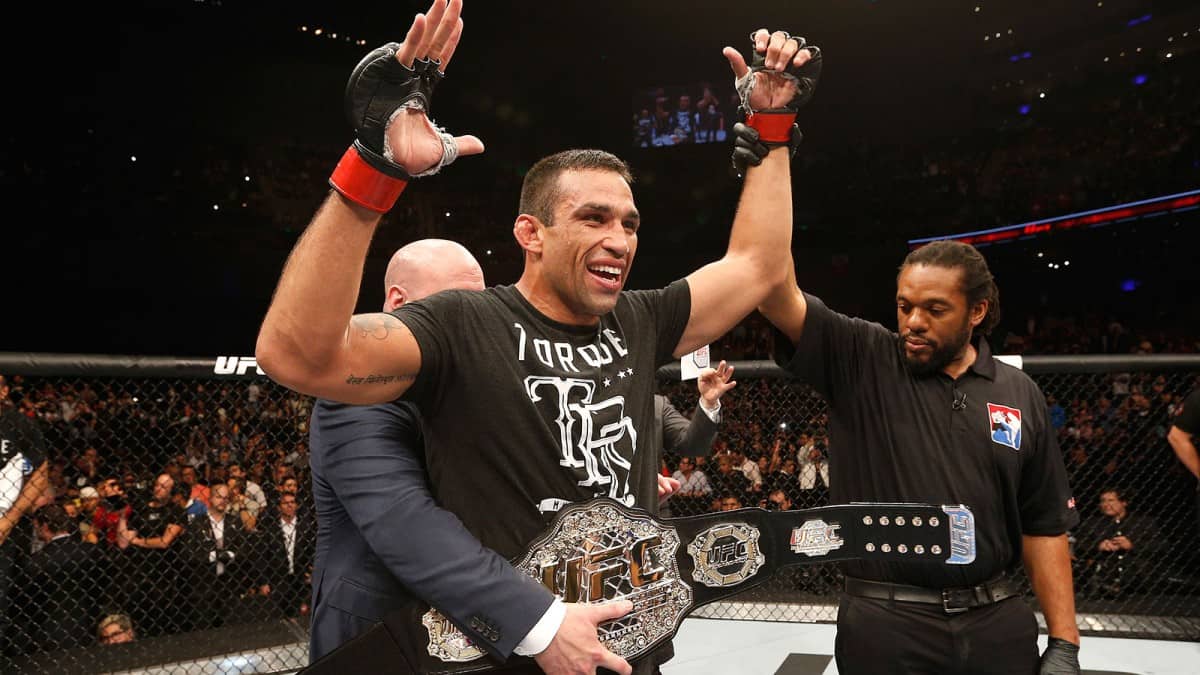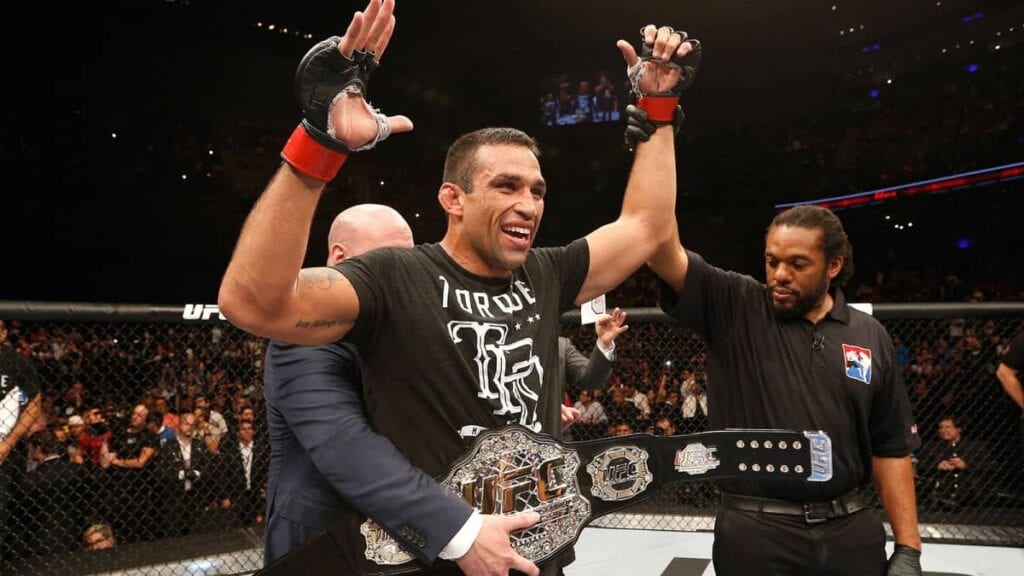 The Resurgence of Fabricio Werdum
Throw all of the previous reasons out the window, and let's take a quick look at champion Werdum, another man who's earned his spot amongst the greatest heavyweights of all-time.
Since returning to the UFC in 2012, "Vai Cavalo" has won six straight, including finishes over Velasquez, the aforementioned Hunt, and legendary Pride champ Antonio Rodrigo Nogueira.
In recent years, the champion has added a much improved striking arsenal to his highly decorated Brazilian jiu-jitsu game. Even at 36 years of age, Werdum has arguably never looked better.
With that being said, the question must be asked: Would Velasquez even be successful in a rematch with Werdum?
Of course, anything can happen in a sport like mixed martial arts. In reality, while Velasquez could potentially possess the title again by the year's end, as of now the cards seem to be stacked against him.