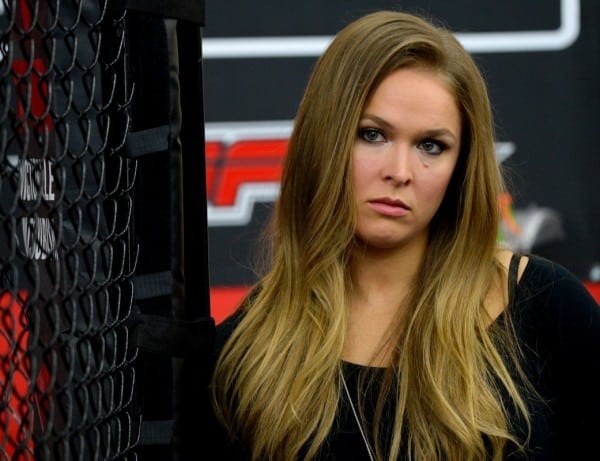 Winding down the UFC's jam-packed summer schedule, dominant undefeated champion Ronda Rousey will take on archrival Bethe Correia in the main event of this Saturday night's (August 1, 2015) UFC 190 pay-per-view (PPV) main card from the HSBC Arena in Rio de Janeiro.
With awards that are rarely, if ever, won by an MMA fighter, several high-profile movie roles, lucrative endorsements, and seemingly endless other multimedia opportunities, it's extremely hard to deny that Rousey is the biggest crossover star the sport of MMA has ever seen.
And she's done all of that in just over two years after coming from a time when the UFC repeatedly said that females would never step into the octagon to do battle. She's singlehandedly created and nurtured what is one of the UFC's most burgeoning avenues on the strength of her dominance and public persona alone.
'Rowdy' undoubtedly deserves a heap of credit for that, and UFC 190 also boasts several names that are rightfully classified as major stars in MMA, in addition to a potential women's strawweight title eliminator bout.
But there are also some big red flags that could definitely be cause for concern that the PPV card might not perform all that well. Let's take a look at five of the biggest.
If you enjoyed this story, please share it on social media!