This Saturday night (June 4, 2016), a rivalry dating back nearly a decade will finally be settled in the co-main event of UFC 199 from The Forum in Inglewood, California, when bitter rivals Dominick Cruz and Urijah Faber will face off in a trilogy match for Cruz's bantamweight title.
On March 24, 2007, "The California Kid" choked out "The Dominator" in the first round of their co-main event bout at WEC 26, defending his featherweight title in the process. Four years later, Cruz would get his revenge on Faber, scoring a unanimous decision win in the rematch at UFC 132 in July 2011, successfully defending his bantamweight strap.
The two were scheduled to meet for a third time in 2012, but a long list of injuries to Cruz would push the fight back until 2016, and now we will finally get our answer.
Let's take a look at five crucial keys to victory for Urijah Faber in this highly-anticipated rubber match.
1. Cut Off The Cage
While Faber has fluid movement and solid footwork in his own right, this area of fighting is owned by Cruz, as perhaps he possesses the best footwork in all of MMA – or at least the trickiest, as he simply is a master at not getting hit.
The champion has based his whole style on his effective movement, and his defense, and for that reason, Faber must look to cut off the cage, back Cruz up, and trap him in tight corners.
If "The California Kid" elects to fight from a distance, he will likely see little success. On the contrary, if he can close the distance and stop Cruz in his tracks, he may be able to land some serious power shots that could end up changing the nature of the fight.
2. Limit Frustration
With his knack for not getting hit, Cruz has a tendency to make extraordinary fighters look ordinary, plain, and average.
Often times, opponents of Cruz find themselves swinging at air as the champion is nowhere to be found. This tends to frustrate fighters, and fighting out of frustration is never beneficial.
This scenario can be seen in Cruz's last bout against former champion TJ Dillashaw last January. Dillashaw, the champion at the time, saw little success in the first round and became very frustrated which just led to more struggles.
"The California Kid" must eliminate this, and remain calm, collected, and composed if he plans on solving the very difficult puzzle that is Dominick Cruz.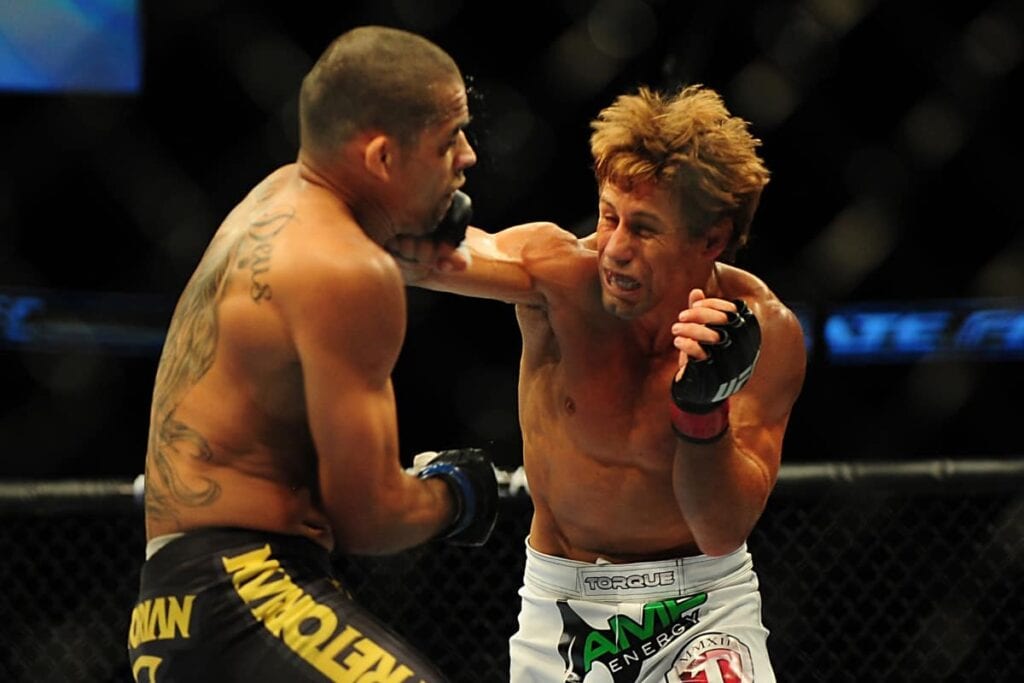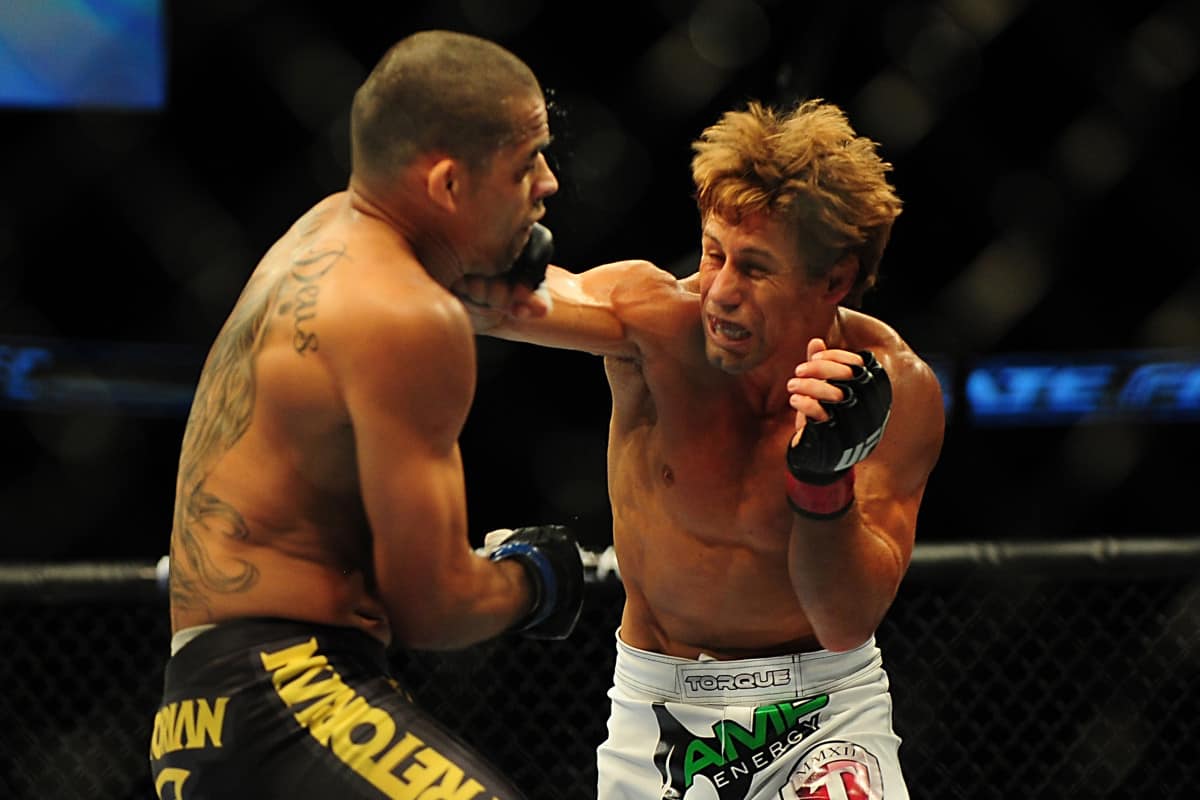 3. Kick The Leg
While cutting off the cage will undoubtedly take away from Cruz's movements, devastating leg kicks could also very well slow down the champion.
Dillashaw, although struggling early on, landed a few brutal leg kicks that noticeably hurt "The Dominator".
If Faber can implement this same tactic, and land leg kicks early and often, he may be able to take away Cruz's strongest weapons. As a result, the challenger will limit Cruz's movement, and be able to close the distance where he should look to land his heavy right hand.
4. Land The Takedown
Both of these men are incredibly strong in the wrestling department.
"The Dominator" possesses an amateur wrestling background, and lands 54.44% of his takedowns.
"The California Kid" is a former NCAA division one collegiate wrestler and lands 42.98% of his takedowns.
While both men may be fairly equal in the wrestling department, Faber likely has the submission advantage as he owns a brown belt in Brazilian jiu-jitsu, and a whopping 19 submission victories to his credit.
With that being said, Faber should look to get the fight to the ground where he may have his best chance to finish the fight. His patented guillotine choke comes from the bottom, but if Faber can land the takedown he would open up many opportunities for success.
5. Fight With Nothing To Lose
Faber is no stranger to UFC title shots, as he's had his fair share of chances, but unfortunately he's come up short every time under the UFC banner.
At 37 years of age, one could argue that this may be "The California Kid's" last shot at UFC gold.
With that being said Faber must fight with nothing to lose.
Although he must also remain intelligent, and composed, Faber needs to take risks in a calculated way. The Sacramento native should look to dive into his bag of tricks and pull out all the stops in order to rise to the occasion.
The majority of Faber's keys to success revolve around slowing down Cruz, and if he can do that, and make the contest a dog fight, he may very well just be able to close the door on this historic rivalry.
And on top of that, "The California Kid" would finally realize his dreams of holding UFC gold, as well as beating his enemy in Cruz, a man many consider to be the very best 135-pounder of all-time.