Heavyweight MMA legend Fedor Emelianenko all-but declares his UFC move official today, with an Instagram tease that has everyone in fits. Perhaps not so much for the cool photoshop, but for the fact that Dana White responded to the picture almost instantly.
The former Pride FC and WAMMA heavyweight boss announced his comeback to the world of fighting after an extended semi-retirement this year, and today we've come as close as ever to an official announcement that we've waited decades for. Check out the pic posted to 'The Last Emperor's' official instagram account, and note the comment in response by White: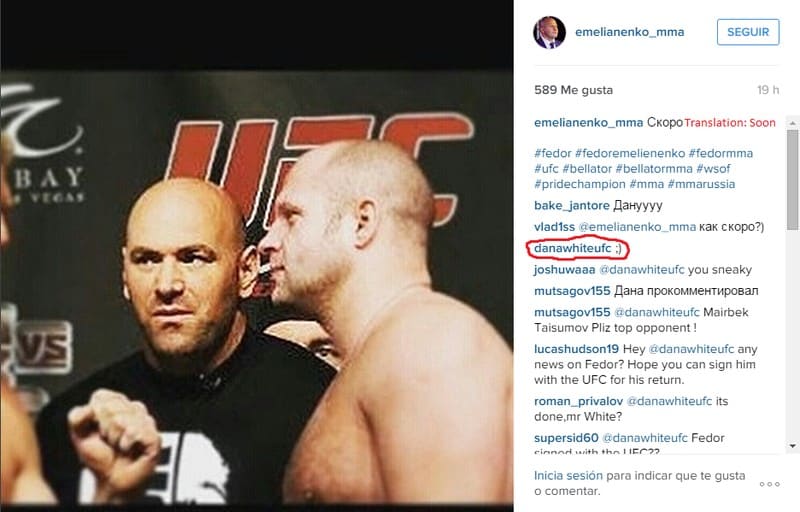 Wow! It may seem less meaningful than it actually is but, given the rocky past between the UFC and Fedor Emelianenko, you could argue that this is a tease on the almost inevitable announcement down the line.
Perhaps the UFC's 'Go Big' announcement this coming Friday September 4th is where we'll finally get that sweet news, Fedor is UFC bound, and all our questions about how he'll fare with the elite of the UFC will be answered.
Stay tuned to LowKickMMA for more UFC, MMA and Fedor Emelianenko news and updates!