It's going to anger a dwindling-but-still-present subsect of the Internet, but all-time heavyweight legend Fedor Emelianenko just doesn't consider himself the greatest of all-time.
That's what the former Pride FC champion told Ariel Helwani during an appearance on The MMA Hour yesterday heading into his bout with Matt Mitrione in the co-main event of this weekend's (Sat., June 24, 2017) Bellator 24 from Madison Square Garden in New York, NY:
"I never considered myself to be the best one. A fighter can lose at any moment. And there are some fighters that, for example, are defending on some position that will be better than me in some technique."
"The Last Emperor" built a glowing resume on the heels of an unprecedented 29-fight unbeaten streak spanning from 2000-20009, with wins over men considered to be the best heavyweights in MMA at the time in former Pride and UFC champ Antonio Rodrigo Nogueira and Pride Grand Prix winner Mirko "Cro Cop" Filipovic. So while he called each bout interesting, his two most famous rivalries still stand out in his mind:
"All the fights were interesting for some particular reason, and I could find something in each fight," he said, "But maybe one fight that I can differentiate, it would be the first fight with Antonio Rodrigo Nogueira. And the fight with Mirko Cro Cop."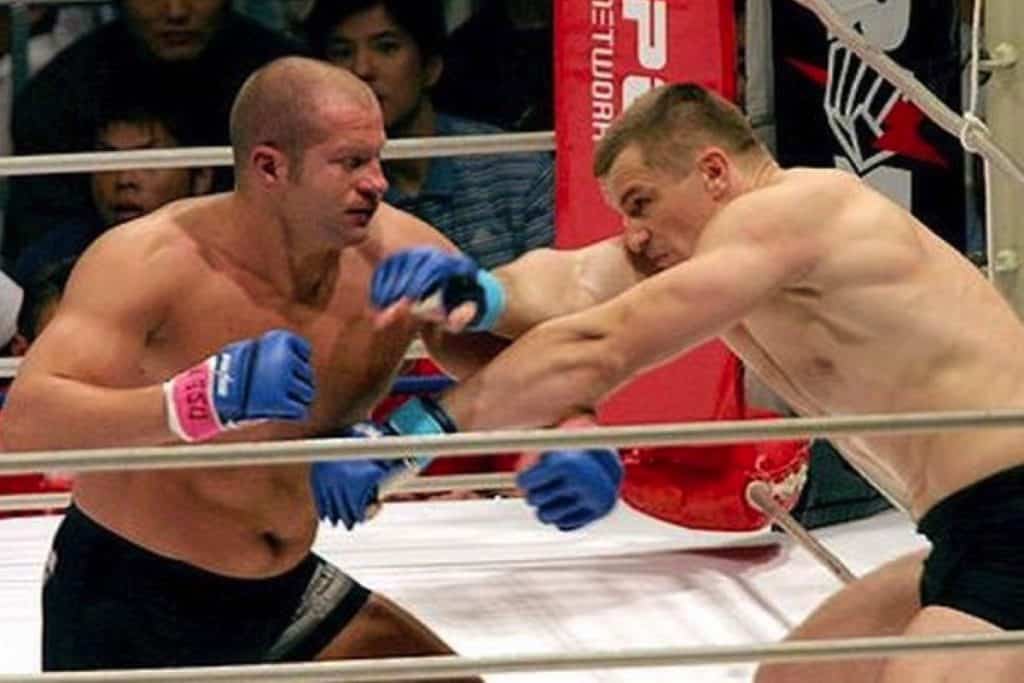 But while he obviously beat the best in the world during his time as Pride champion, Emelianenko's legacy took a hit when he denied a chance to continue fighting the world's best in the UFC when Pride was dissolved, accepting an offer from Scott Coker's Strikeforce at the time. There, Fedor would suffer consecutive defeats to Fabricio Werdum, Antonio "Bigfoot" Silva, and Dan Henderson, who, despite being one of the sport's greats himself, often fought at middleweight throughout his career.
From there Emelianenko went back to his native Russia and continued his trend of not caring about any maintaining level of legitimate world-class competition, beating Jeff Monson, Satoshi Ishii, and a long-past-prime Pedro Rizzo before he retired in June 2012.
He recently came back to the cage, but many hardcore fans thought his legacy was only further sullied when he faced unknown inexperienced kickboxer Jaideep Singh in his first fight before winning an incredibly controversial decision over UFC light heavyweight castoff Fabio Maldonado last summer, where it appeared Emelianenko was knocked out in the first round.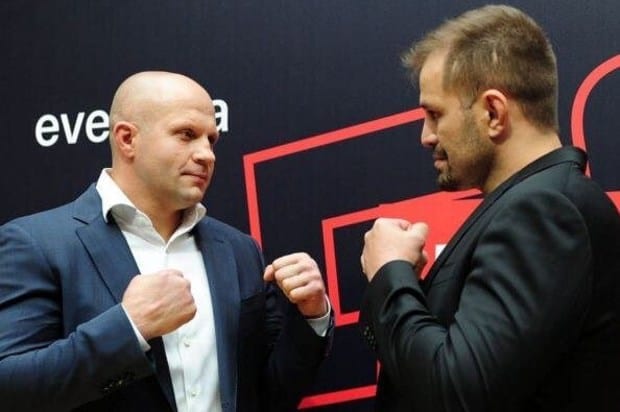 That's left Emelianenko's spot in MMA history as an uncertain and polarizing one, and much of that sits on the fact he and his M-1 Global management team were never able to come to terms with the UFC. He described why those now-infamous talks never offered a positive result, perhaps the main root cause why many are softening on their stance he's the greatest of all-time :
"We did review the opportunity to fight in the UFC. If the UFC wanted me to get in, we could have," he said. "We didn't come to the agreement. "It is very difficult to say, you know," he said. "It was always something that wouldn't work out, and it would go back and forth. If, for example, speaking about Scott Coker, we met together and we discussed a lot of issues. We negotiated, we agreed, and he sent me the contract. Everything was exactly [as stated], and the contract was signed. With the UFC always something would [pop up]."