Elon Musk agrees to train with UFC icon Georges St-Pierre for potential Mark Zuckerberg scrap: 'Let's do it'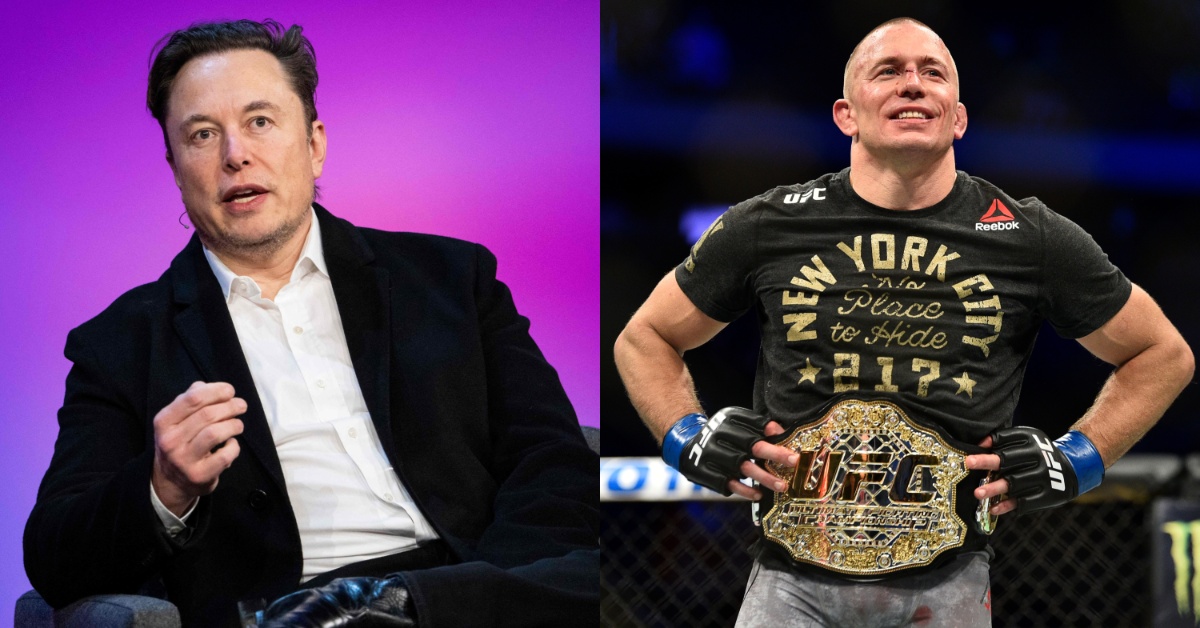 Elon Musk has accepted former UFC champion, Georges St Pierre's offer to train him for a potential clash with fellow billionaire, Mark Zuckerberg.
Mainstream media flocked to the world of MMA when two of the world's richest men, Musk and Zuckerberg, appeared to agree to fight one another in a 'cage match'. With it came along a whole list of people attempting to attach themselves to the situation, including UFC president, Dana White.
Although White has recently claimed that he did not do 'gimmick' fights, he also expressed his interest in putting on the contest between two complete beginners. In an interview, White said that he had also spoken to both men, and they were serious about the matchup.
"They both said, 'Yeah, we'll do it.' They both want to do it," White said to TMZ. "Mark Zuckerberg hit me up first and said, 'Is (Musk) serious?' And I said, 'I don't know, let me ask him.' I asked him, and he said, 'Yeah, I'm dead serious.'
"Listen, if these guys are serious, I make fights that people want to see. that's what I do for a living. If they really want to do it and they're serious, and we can figure out a way to pull this off, I would absolutely, positively do this.
Elon Musk accepts an offer from Georges St Pierre
Among the many attempting to get in on the action was former welterweight and middleweight UFC champion, St-Pierre. The Canadian would Tweet out an offer to train Musk, which the Twitter owner would accept.
"@elonmusk I'm a huge fan of yours and it would be an absolute honor to help you and be your training partner for the challenge against Zuckerberg," said St-Pierre.
"Let's do it", Musk replied.
While Zuckerberg has publicly started his jiu-jitsu journey, he and Musk have no real combat experience and if the Facebook founders short training clips are anything to go off, it would be an awful contest. Musk himself is also 51 years old and very clearly not in fighting shape along with the pair running empire that are collectively worth hundreds of billions of dollars, which assuredly take a lot of time up.
If it did happen, who would win – Elon Musk or Mark Zuckerberg?