Tragically, 2017 has been another year in which a surprising number of mixed martial arts (MMA) fighters have passed away – some for reasons related to combat sports, and some not.
From a former UFC veteran to competitors from other respected promotions like ONE FC, RFA and Legacy Fighting Alliance, and up-and-comers working their way up the amateur ranks, in this article we'll look back at seven fighters who were taken far too young in the past 12 months, and one who died in the cage and yet miraculously lived to tell the tale.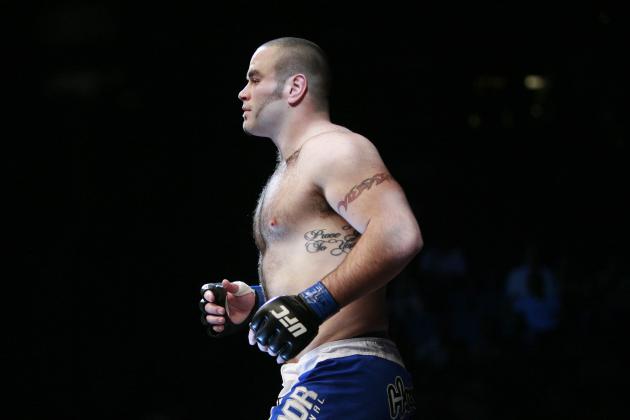 Tim Hague
The MMA world was left in shock in June when former UFC heavyweight fighter Tim Hague was pronounced dead at 34 years old just days after being brutally knocked out in a boxing match.
A man of many promotions, 'The Thrashing Machine' was best known for his five-fight run in the UFC between 2009-2011, which started off with a submission win over Pat Barry before going on to suffer a series of losses against Todd Duffee, Chris Tuchscherer, Joey Beltran, and Matt Mitrione.
On Friday, June 16, 2017, Hague faced off against former Canadian Football League player Adam Braidwood in Alberta, Edmonton, Canada.
It was clear from as early as the opening minutes of the bout that Hague was outmatched as Braidwood repeatedly rocked and floored him, but he refused to give in and the referee kept his distance, meaning that the fight didn't end until he was finally knocked out cold in the second round.
Hague would remain unconscious for several minutes but did slowly make his way back out the ring under his own power after coming too.
However, his condition rapidly worsened backstage and he was rushed to hospital in critical condition, where he was put in a coma and underwent immediate surgery to relieve pressure on his brain due to internal bleeding.
Hague passed away two days later while surrounded by his family.
In the wake of his death, questions were asked as to how Hague had even been sanctioned to fight that night given that his recent record was littered with T/KO's in both boxing and MMA.
To put it into perspective, In 2015, Hague had been knocked out three times in a row in MMA, while in a nine-month period prior to his death he'd been TKO'd once in MMA, once in a super-boxing bout (kickboxing with MMA gloves) and once in a boxing match.
An investigation is still ongoing, but in the meantime, Edmonton recently banned all combat sports for one year, while Hague's family have retained a lawyer to pursue a wrongful death prosecution against the city.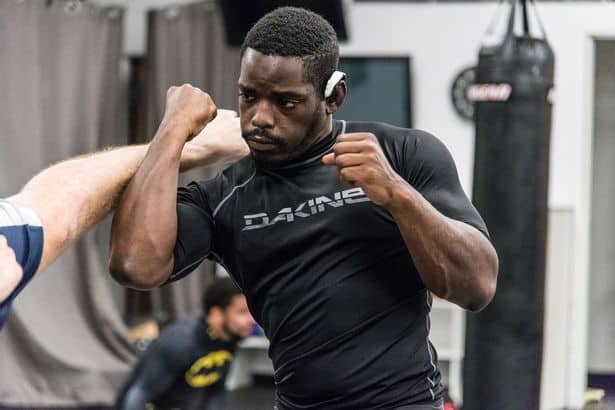 Rondel Clark
26-year-old Rondel Clark tragically died on August 15th, just three days after being TKO'd in an amateur bout at Cage Titans 35 in Plymouth, Massachusetts.
Clark had only made his amateur debut a couple of months earlier, winning via strikes in just 25 seconds, and that would surely have given him confidence heading into his next 170-pound bout against the 0-2 Ryan Dunn.
Appearing to be in good spirits prior to the fight, Clark came out strong in the first round.
By the third round, Clark was running on fumes and eventually slumped to the mat from exhaustion, with the fight ending soon afterward by TKO.
At no point did Clark take any significant damage from strikes, but he was taken to hospital after the bout, where his kidneys would begin to fail.
From there, things spiraled out of control as Clark's condition deteriorated and other vital organs began shutting down, and despite doctors' best efforts in the days that followed they couldn't save him.
The official cause of death was declared as Rhabdomyolysis, a condition in which muscle tissue breaks down rapidly due to extreme exertion, leading to a large quantity of fibers being released into the bloodstream that can overload the kidneys, and in rare cases such as Clark's can prove fatal.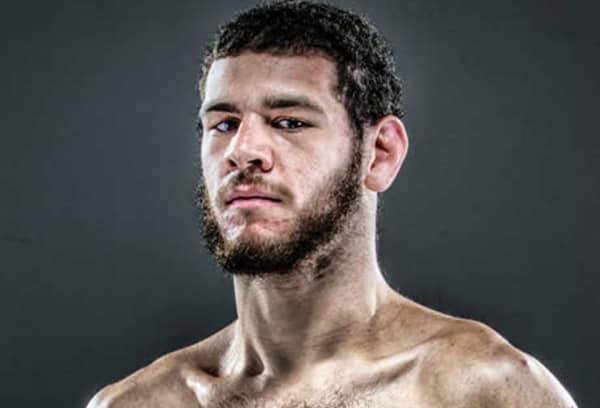 Aaron Rajman
25-year-old featherweight fighter Aaron Rajman was shockingly murdered in cold blood after his home was invaded on Monday, July 3rd.
Rajman had been a member of American Top Team since he was a teenager and had compiled an 8-1 run as an amateur before turning professional in 2014, producing a 2-2 record at the time of his death.
At 10.24pm on July 3rd, several men burst into Rajman's home in Palm Beach County, Florida and began arguing with the fighter before shooting him dead and then speeding off.
Three teenagers were later arrested and charged with first-degree murder in relation to the shooting.
According to a report in the Palm Beach Post newspaper that police were working on the theory that a 16-year-old female named Summer Church may have been the mastermind behind the incident, although she was not present at the scene of the crime and her mother has claimed she had been forced into phoning Rajman by the other suspects in order to check if he was home before the incident occurred.
Church had first met Rajman at a convenience store in January while she was dating one of the other suspects, 18-year-old Jace Swinton, who also then met the fighter and had been to his home.
The third suspect, 18-year-old Roberto Ortiz had been arrested back in January on an armed robbery charge in which he and another individual robbed and beat a 17-year-old youth, though the charges were later dropped when the victim refused to cooperate.
All three suspects have pled not guilty and are currently being held behind bars without bail.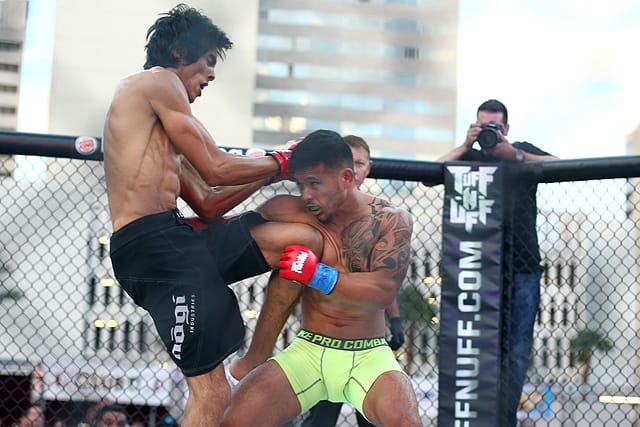 Jason Pachecho
24-year-old up-and-comer Jason Pachecho's life was cut short in a tragic accident on St. Patrick's Day this year.
Pachecho had shown promise during his 4-0 stint as an amateur fighter, winning the King of the Cage amateur flyweight title in late 2014 and had then gone on to win his professional debut by submission in the RFA promotion.
Unfortunately, that would prove to be his one and only pro-fight as a chance to fight for WSOF last year fell through along with a couple of other bouts.
At around 9 pm on March 17 of this year, Pachecho was riding his motorcycle in Las Vegas when the 71-year-old driver of a Ford Explorer pulled ahead of him and then turned left, leading to the fighter crashing into his vehicle.
Pachecho was rushed to hospital but later died of his injuries.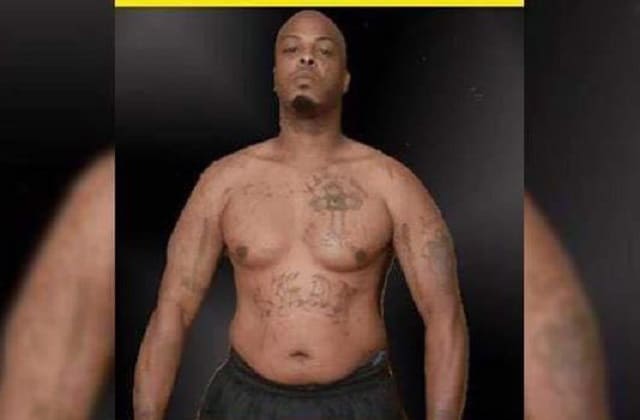 Donshay White
Heavyweight fighter Donshay White died after being TKO'd in an amateur bout at Hardrock MMA 90 in Kentucky on July 15.
The 37-year-old had been returning to action for the first time since claiming a knockout victory in his amateur debut 18 months earlier, but according to those who knew him, White hadn't been training much for his second stint in the cage against Ricky Muse.
White was stopped midway through the second round of the fight after taking a series of unanswered blows, but immediately afterward it seemed as if he was just suffering from exhaustion.
However, White's condition worsened in the ring, and though he made it backstage under his own steam, he then suddenly collapsed and became unresponsive.
White, who was known to have high blood pressure and had been treated for the condition, was immediately rushed to the hospital while being given CPR, but sadly doctors were unable to save his life.
A coroners report into White's death would later reveal that he was suffering from 'hypertensive/atherosclerotic cardiovascular disease', a form of heart disease, and as such his death was ruled to have been from natural causes.
The Kentucky Boxing and Wrestling Commission has since indicated it would be looking to re-evaluate its policies in the wake of White's death.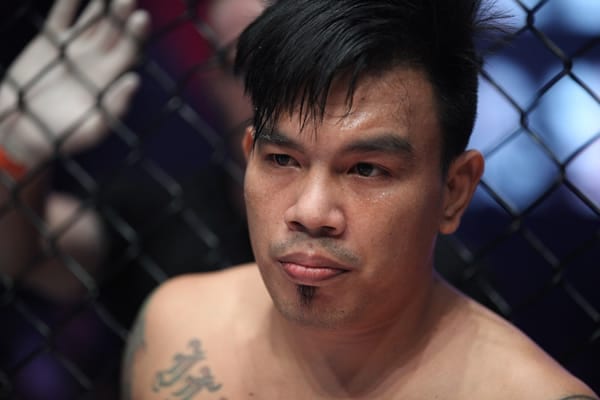 Rocky Batolbatol
ONE FC veteran Rocky Batolbatol's life was cruelly cut short on July 23, just a week away from his next fight in the promotion.
Holding a 5-3 professional record, the 32-year-old Filipino was walking at the side of the road with his cousin when they were both struck by a taxi driver, Jerson Bersabal.
By chance, the two had been run down just outside a hospital but it was a privately run facility and so they had to be transported a further 5km by ambulance to a public hospital in order to be treated, where they would both be pronounced dead on arrival.
Bersabal was restrained by bystanders at the scene of the collision and has since been charged with reckless imprudence resulting in a fatal homocide.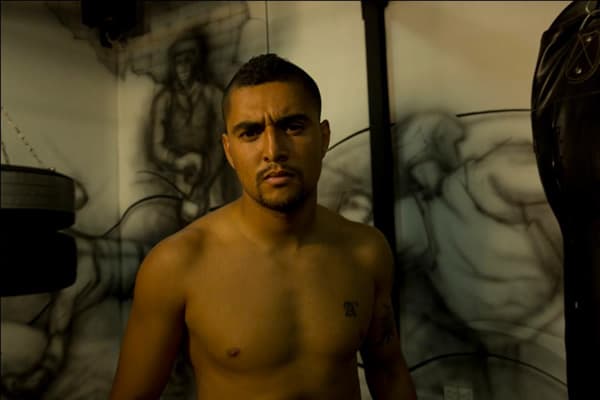 Saad Tadlaoui
Amateur fighter Saad Tadlaoui passed away at the age of 31 this past August.
A former bodyboarding champion in Morocco, Tadlaoui had trained in Muay Thai since the age of 11 and emerged in mixed martial arts as a competitor on 'Al Batal' [The Champion], an Arabian take on 'The Ultimate Fighter' reality show.
Few official details regarding Tadlaoui's death were made public after his passing, although his family claimed that his death had been due to food poisoning.
CJ Hancock
In an article like this. it's difficult to end on an upbeat note, but we may have found a way as CJ Hancock technically died in the cage on November 3rd before remarkably then being brought back to life.
Hancock was undertaking the fifth professional bout of his MMA career that night against Charlie Ontiveros in the respected Legacy Fighting Alliance promotion when he collapsed in the cage midway through the second round suffering from cardiac arrest.
Thankfully a medical team was on standby and rushed to the 32-year-old's aid in the cage, where they would bring him back to life after his heart stopped beating on two separate occasions.
"Well I died tonight in the cage," the incredibly lucky Hancock wrote several hours later on social media. "They did CPR and hit me with the EKG twice and brought me back."
It later emerged that he had been severely dehydrated and suffered kidney failure in the cage, which Hancock speculated was due to a tough weight cut.
Though thankful to be alive, Hancock admitted he was "broken" at being advised by doctors afterward to end his career, but he still intends to stay connected to the sport by coaching other people and also plans to compete in Brazilian jiu-jitsu competitions instead.