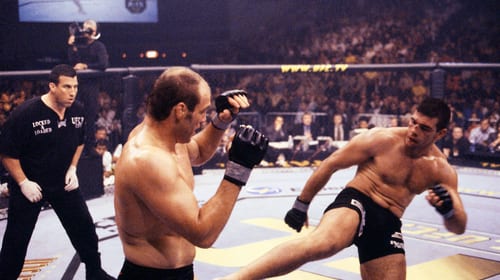 Randy Couture vs. Pedro Rizzo 1
Hall of Fame fighter Randy Couture has had one hell of a combat sports career. He was on top of the heap in 2001 when he took on challenger Pedro Rizzo at UFC 31.
Rizzo was considered by many the best heavyweight in the world at the time. The only thing standing in his way of the light heavyweight title was "The Natural". Couture has stated in multiple interviews that his two fights with Rizzo were two of the most arduous and painful of his entire career.
Although Couture would get his hands raised against Rizzo, he still has a knot in his right quadriceps from the Brazilian's vicious leg kicks.