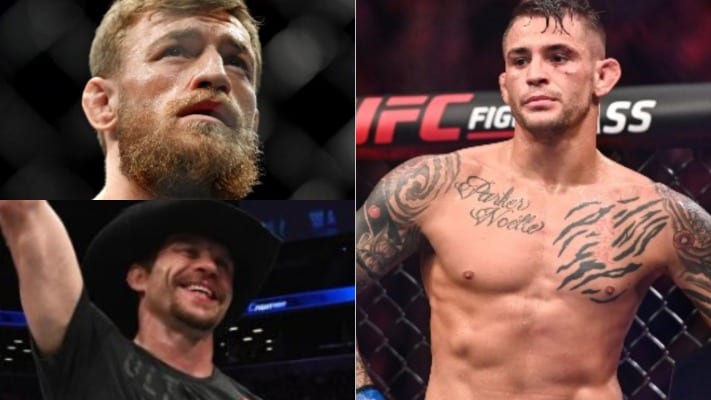 Former UFC interim lightweight champion Dustin Poirier has given his prediction for the upcoming UFC 246 headliner between Conor McGregor and Donald Cerrone.
It was confirmed on Thursday that McGregor would be returning for the first time in 15 months when he meets Cerrone on January 18 at the T-Mobile Arena.
Of course, one fighter who wanted to be McGregor's comeback opponent was Poirier. The two fought in 2014 in a featherweight bout that saw the Irishman come out on top via knockout. However, Poirier has reached another level since then, culminating in his interim lightweight title win over featherweight champion Max Holloway earlier this year.
"I think it would make more sense [to fight me] if he's [McGregor] trying to get back to the top," Poirier said recently. "I was the former interim world champion. Conor's the former undisputed world champion. We fought years ago, we both had our separate paths and we've both done great things.
"I think this makes a lot of sense. I'm No. 2, I think he's No. 3. It makes a lot of sense. I think the fans want to see it as well but time will tell. I definitely want that fight, and it's something I want to do."
In the end, though, Cerrone was given the nod and Poirier expects a finish from McGregor:
"Conor TKO" he wrote when asked by a fan who wins and how.
Adding some comedy, he also speculated on why the fight is taking place at welterweight as opposed to lightweight:
Although "The Diamond" didn't get the fight he wanted, it's always possible he could face the winner.

Do you agree with Poirier's prediction?